Blueberry Basics: How Long Do Blueberries Last?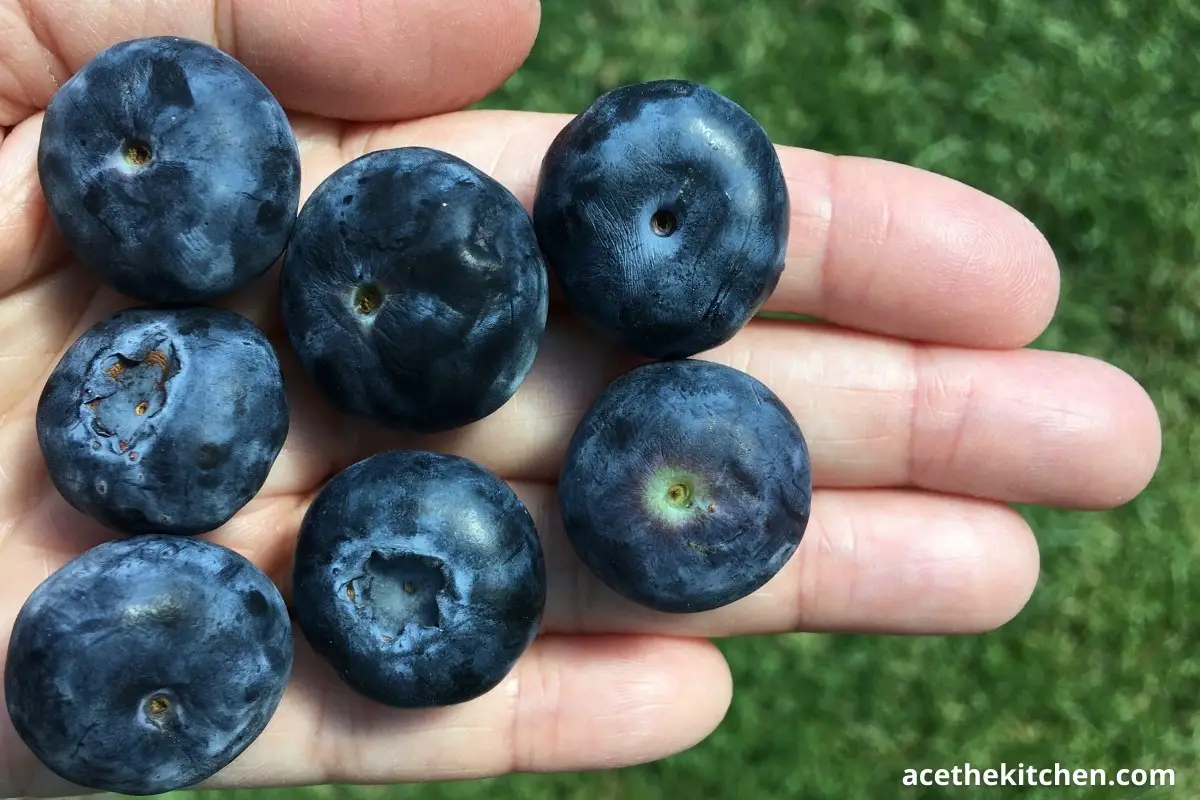 There's so much to love about blueberries!
Blueberries are linked to being beneficial for your body organs such as the brain, heart, skin, muscles, and metabolism.
Once you get your hands on these fresh berries you should do everything you can to make sure that your blueberries stay fresh and are stored properly.
In this article you'll:
Know more about the shelf life of blueberries
Tips on how to keep your blueberries properly stored
Know how to extend their shelf life
How to recognize fresh blueberries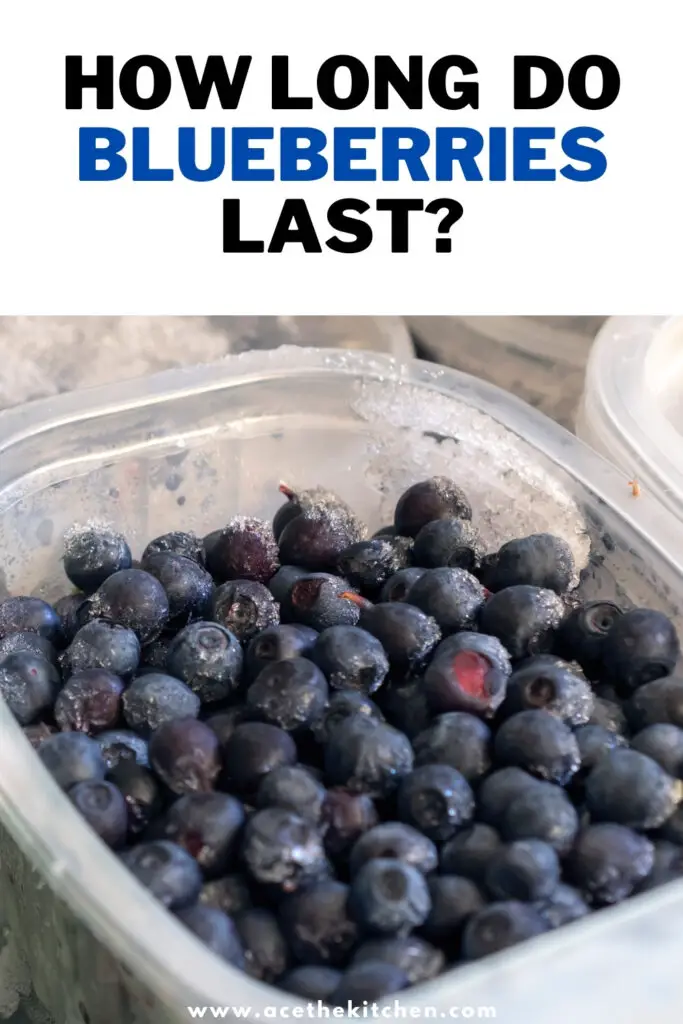 The Shelf Life of Blueberries
If you are able to store blueberries properly then these will last for 2 weeks.
This is a general answer to the question "how long do blueberries last?", but there are other exceptions to this. It actually still depends on where you store blueberries.
When storing blueberries you can place and leave them at room temperature, inside the freezer bag, or inside the refrigerator.
Shelf Life of Blueberries at Room Temperature
Blueberries at room temperature can last for 2-3 days.
If you plan to eat these the next day then you can keep them at room temperature inside a resealable bag.
If a day has passed – especially if you live in a humid place – then you need to transfer these berries out of room temperature.
In fact, you should consider yourself lucky if your blueberries even survive a day or two at such room temperature.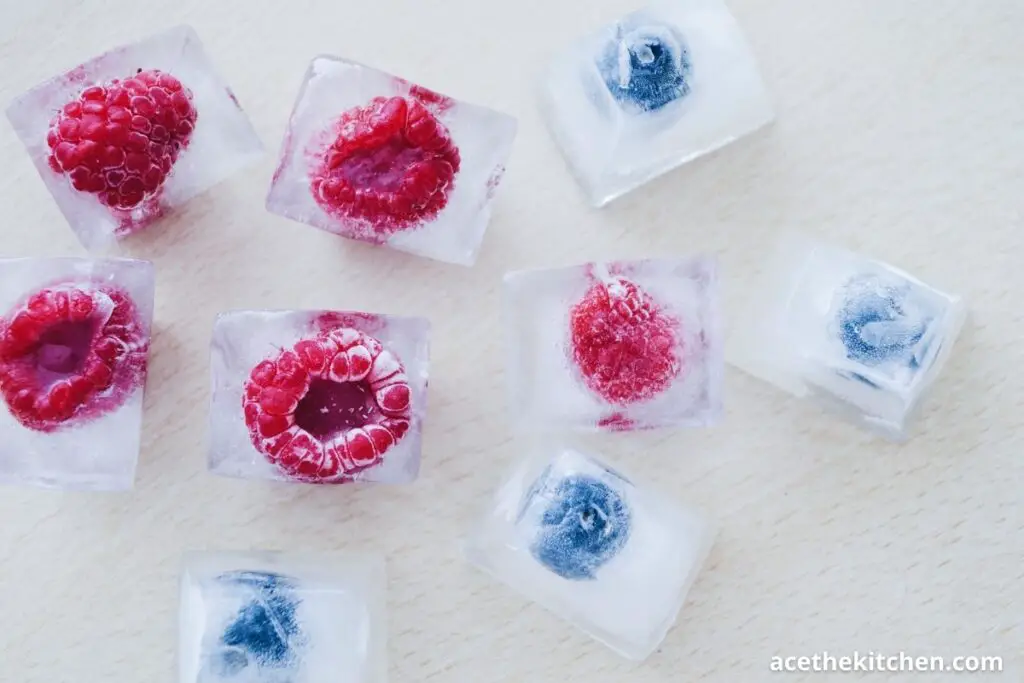 Shelf Life of Frozen Blueberries
Frozen blueberries (if stored properly) have a shelf-life of 6- 12 months.
During this period they are still safe to eat since they are properly preserved! The only downside to this is the quality of the frozen blueberries.
When you thaw blueberries after being in the freezer they turn out mushy and contain less flavor. This is why blueberries that are fresh are still better.
Shelf Life of Refrigerated Blueberries
Blueberries inside the fridge can last up to even a week to 14 days.
When you transfer berries to the fridge, you want to place them inside a breathable container lined with a paper towel to help absorb any unwanted excess moisture.
Keep in mind that the quality of these is determined by how fresh and ripe the berries are.
Tips to Properly Store Blueberries
Now that you are well acquainted with how long blueberries last, we can now talk about proper storage tips.
There is a proper procedure to follow when storing berries. Whether you refrigerate, freeze blueberries, or keep them out in the kitchen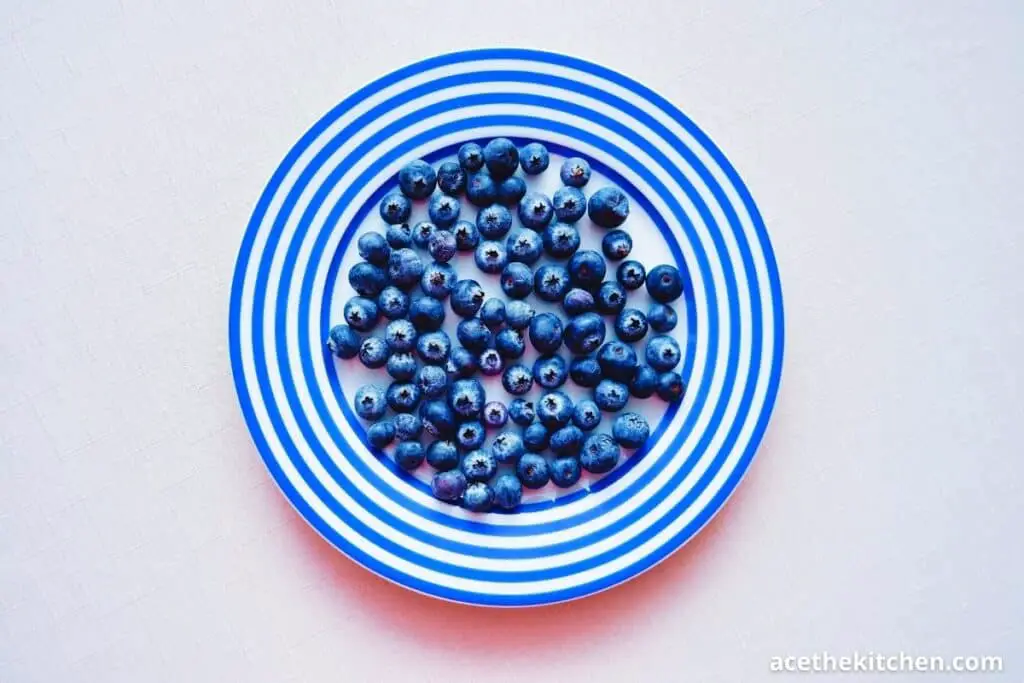 Blueberries Storage Tip #1: Buy Quality Berries
None of these tips will matter if you buy berries that are of terrible quality.
Don't rush into the grocery stores to buy blueberries because blueberries are typically ready for picking between June and August.
Until then, here are signs of rotten blueberries:
Stems and other debris.
Shriveled or cracked berries.
Blueberries with visible signs of mold or fuzz, especially around the stem area.
Soft, mushy, or blemished berries.
Underripe and immature fruit
Off-colored blueberries.
You want to choose berries that are a deep blue color with a silvery frost (the "bloom") on top and have tight, smooth skin.
– for those who aren't aware a bloom is that silvery-white stuff found on the surface of blueberries
Blueberries Storage Tip #2: Pick the Duds Off the Outer Skin
Next, you want to pick off any duds or remove any mold growth from the pack of blueberries.
This is important because blueberries have the ability to spoil the other bunch of blueberries. The moment mold appears you need to just separate it.
You can tell if it is a bad blueberry immediately just by the sight of it (e.g. squishy, moldy, leaking berries, etc).
The reason for the appearance of this could be because of a sporadic postharvest rot characterized by a rapid collapse and wet or slimy appearance of the blueberry.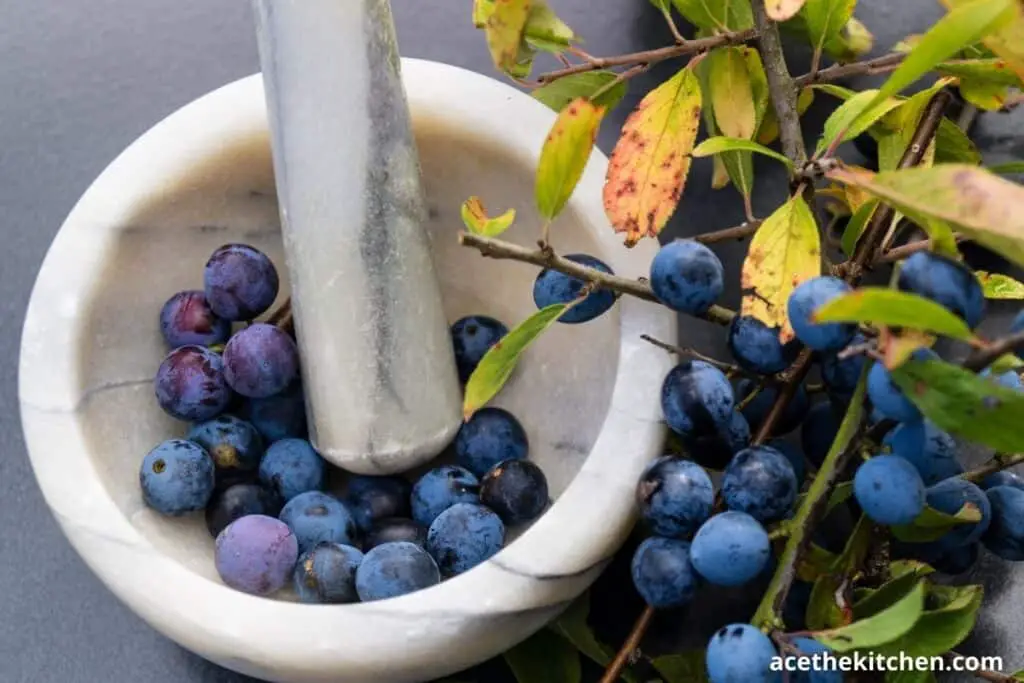 Blueberries Storage Tip #3: Wash Blueberries
Most berries should not be washed until they are being used because excess water can cause premature spoilage for such a highly perishable and antioxidant-rich fruit as the blueberry.
If you are ready to eat it then you can wash it.
This is also applicable when you freeze blueberries or when you keep them in an airtight container. If you are not going to eat the berries yet then LEAVE IT BE.
To add, there is a proper way to wash your blueberries. All you need are the following 1.) ceramic bowl or any bowl, 2.) a paper towel, and 3.) airtight containers.
Fill a large bowl with cold water, then gently place the berries in and dip it. Afterward, transfer the berries into the paper towels, airtight container, and place in the refrigerator.
You want to make sure that the blueberries are inside a large container so that they can lay flat.
Blueberries Storage Tip #4: Pick the Right Storage Container
To achieve optimal blueberry freshness, they need to be inside a container that doesn't expose them to too much moisture.
Those containers that you get with the blueberries from the farmer's market are enough. You may want to add pop a bunch of paper towels in the bottom to absorb any added moisture that may leak out. 
These have holes in the side to make sure that there is sufficient air circulation so as to not trap in any unwanted moisture.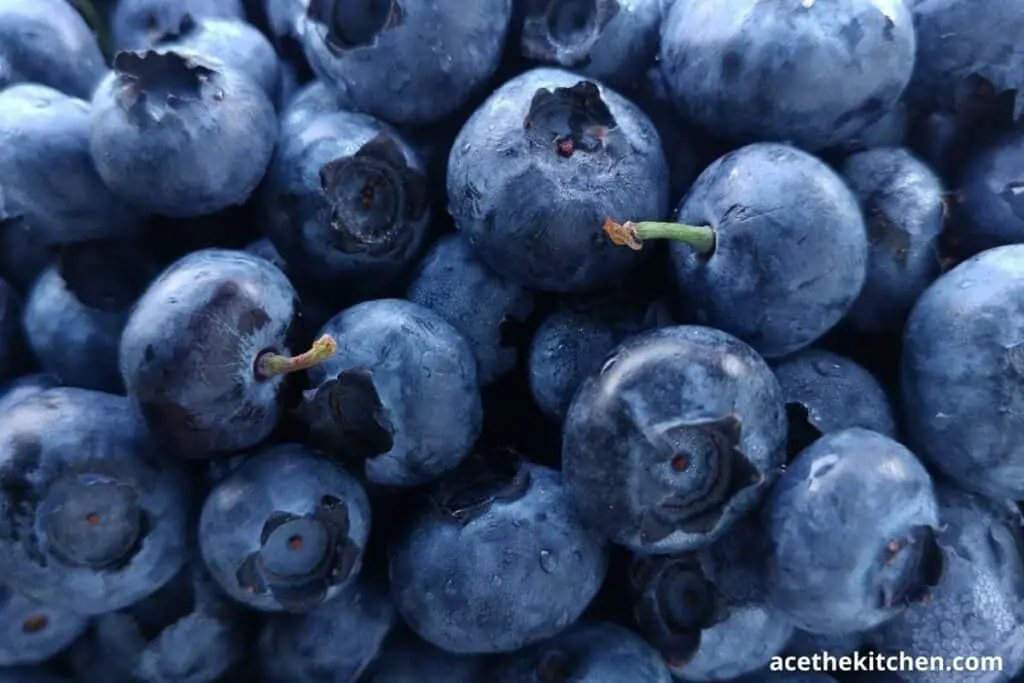 Blueberries Storage Tip #5: Place the Blueberries in the Fridge
If you want to avoid bad berries then you should place them in the fridge.
This helps maintain the quality of your berries and other blueberries because the cold air from the fridge keeps the plumpiness, figure, and burst-in-your-mouth berries.
DO NOT put your berries into the crisper drawer because putting them in a crisper drawer will cancel out any possible air circulation.
If you fail to remember this you don't even need to suspect if the blueberries have gone bad because they already have.
How to Make Blueberries Last Longer
Besides asking the question "how long do blueberries last?" you're also probably wondering "how to make blueberries last longer?"
Buy Berries During their Season
The BEST time to buy blueberries is when they are in season.
Harvest time for blueberries, which are native to North America, is from early June through early August. During this period your local grocery store will be filled with fresh and plump berries.
Take note that the peak season of berries depends on the location of your place. You can look into the online seasonal food guide to help you out on this.
These are the usual season per region:
Along the West Coast, and in the South and Southeast, fresh berries are available in gardens, stores, and Farmer's Markets from May through mid-October.
In the Midwest, berry season also starts in May but usually ends around mid-September.
Those on the East Coast face an even shorter season: typically mid-June through late September.
Properly Wash Your Berries
As stated earlier, you should ONLY wash your berries if you are going to consume them.
Although, washing berries in a mold-inhibiting bath as soon as you bring them home from the store prolongs their lifespan.
Here are the following materials that you need:
Vinegar water solution (white vinegar, not apple cider)
Water
A large bowl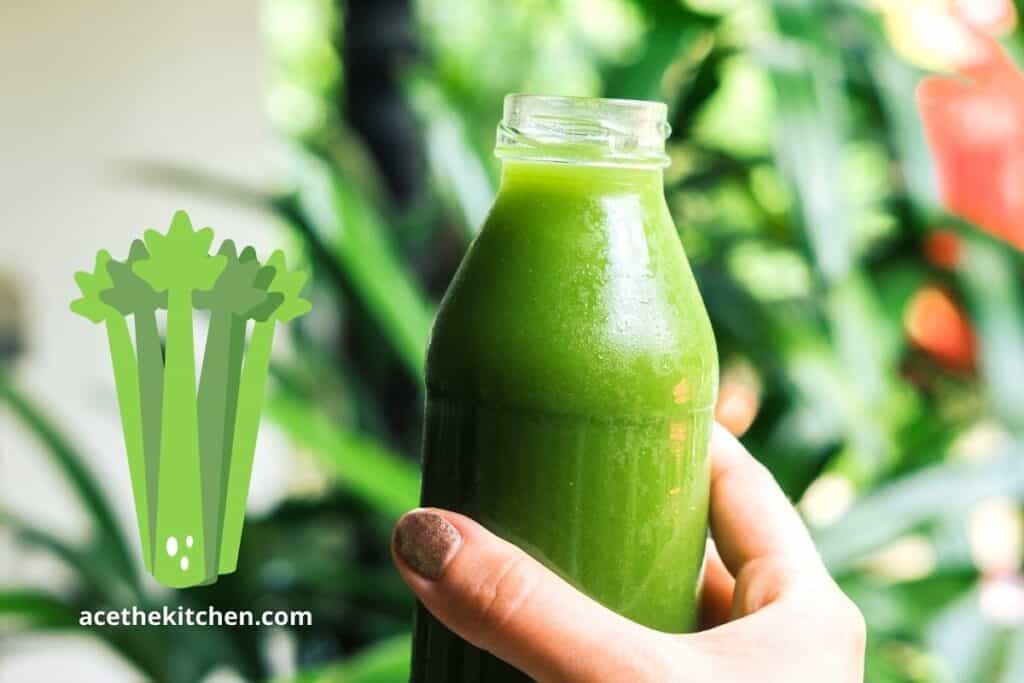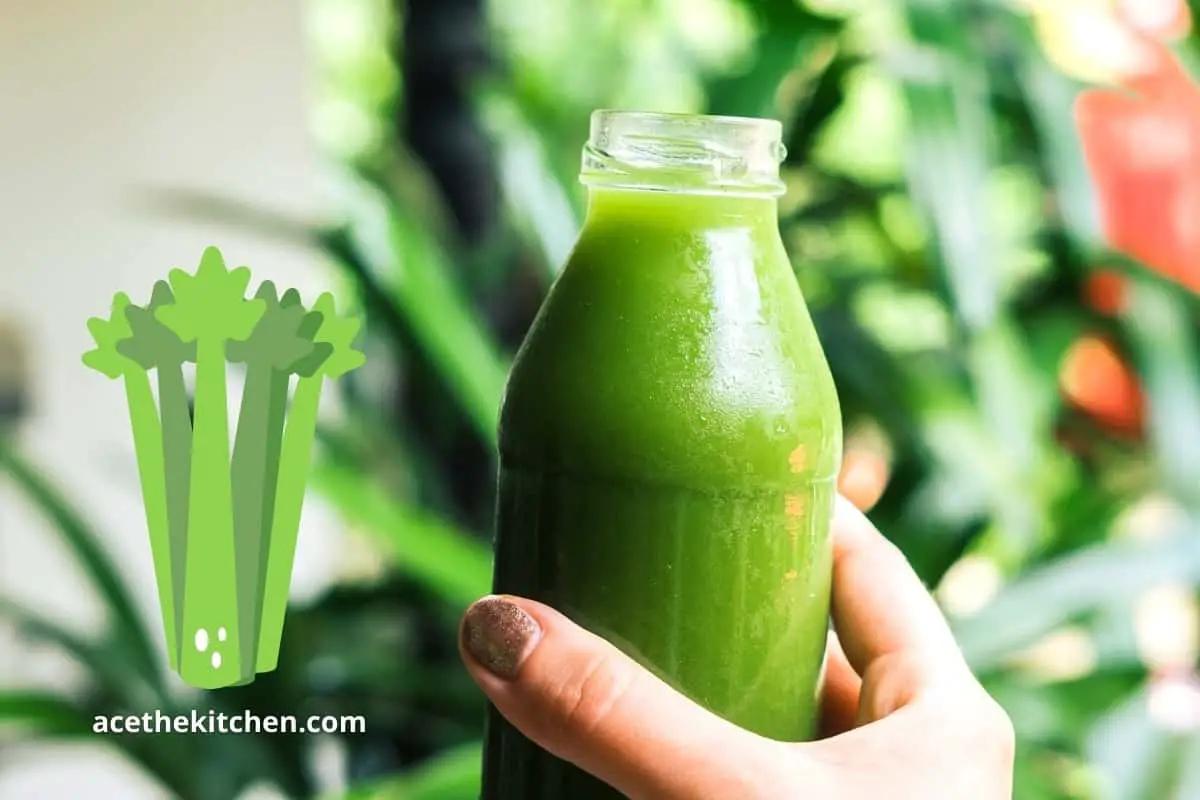 1. Place Your Berries in a Colander
The first thing you have to do is to put your fresh berries in a colander, a strainer, or a spinner.
2. Rinse Using Cool Water
The SAFEST way to rinse your blueberries is to fill a large bowl with water and soak the colander filled with berries into it, this is to avoid damaging the delicate outer skin of the berries.
You can also run the water over your dried blueberries and then shake the colander or the strainer to remove any pesticide dirt and moldy berries.
3. Dip in Vinegar Water Solution
This step is CRUCIAL to extend the lifespan of your blueberries.
Briefly dip your blueberries in this mixture:
Three parts water with
One part white vinegar
The vinegar solution helps further remove dirt and debris from the porous skin of the berry.
Keep in mind that you should also avoid soaking the berries in the vinegar mixture for too long, as they can absorb the flavor and become sour.
4. Air Dry or Pat the Blueberry DownWith a Paper Towel
When drying blueberries line a rimmed baking sheet or a single layer tray with paper towels or parchment paper.
GENTLY pour the berries down into a single layer and onto the baking sheet then leave them to air dry.
It's better to do the air dry process air-drying extends their shelf life by preventing added moisture from getting trapped between the blueberries.
4. Proper Storage
Properly storing blueberries will help them last longer.
Here are some of the things you have to do and remember when storing them:
Breathable container with plastic wrap or cover.
Pop in a paper towel or some baking sheets.
Store in the ref or freezer.
To add, frozen blueberries may be the best option for you to keep your blueberries good! Freezing blueberries is simple, put them into the freezer and flash freeze them. You'll end up with frozen berries in no time!
You may also notice frozen spoilage: you may spot dry patches or discoloration in your frozen blueberries, which means that frozen burn has begun. 
How Long Do Blueberries Last: What Else Can I Do With an Abundance of Blueberries?
You can do so many Blueberries. They are a great added ingredient to almost anything!
They can be baked goods, toppings, and even a healthy snack.
Here are some of the things you can do with berries:
Frozen candy berry treats.
Cereal toppings.
Blueberry cheesecake.
Blueberry flavored ice cream.
Fruit salad.
A blueberry smoothie.
Blueberry muffins (watch them rise on the oven door)
A blueberry bread.
Chia pudding.
Blueberry cookies.
Blueberry oatmeal.
Blueberry cake.
Blueberry jam.
The possibilities with berries are so endless so go on and add trays to the oven!
And if you are feeling generous you can share your berries with your friends, neighbors, and loved ones. They'll surely enjoy the special treat.
How to Recognize Fresh Blueberries
You can easily tell if blueberries have gone bad, just by the look of it. They could easily be categorized as bad blueberries if they have molded and if they look mushy.
So how does one know if their blueberries are fresh?
You should look for these:
Look for berries that are firm, dry, plump, and smooth-skinned.
Berries should be deep purple-blue to blue-black.
A powdery white coating on the outside of the fruit.
Quality blueberries are a joy to munch on so make sure that you remember all these whenever you go out to buy some!
Frequently Asked Questions (FAQS)
Here are some of the frequently asked questions about blueberries!
How Long Do Blueberries Last When Prepared in a Dish?
This depends.
It depends on when the dish was created and the state of the blueberries when they were included in the dish.
The safest thing to do is to consume the berry dish instantly or create a dish that you know can be finished within the day without any leftovers so as not to risk eating expired blueberries.
How Do I Tell if Blueberries Have Gone Bad?
Some common traits of bad berries are mushy, soft texture, and some discoloration and bruising. After this mold will then start to appear beginning where the stem was attached. 
Don't risk saving the berry, if they are moldy throw them out right away!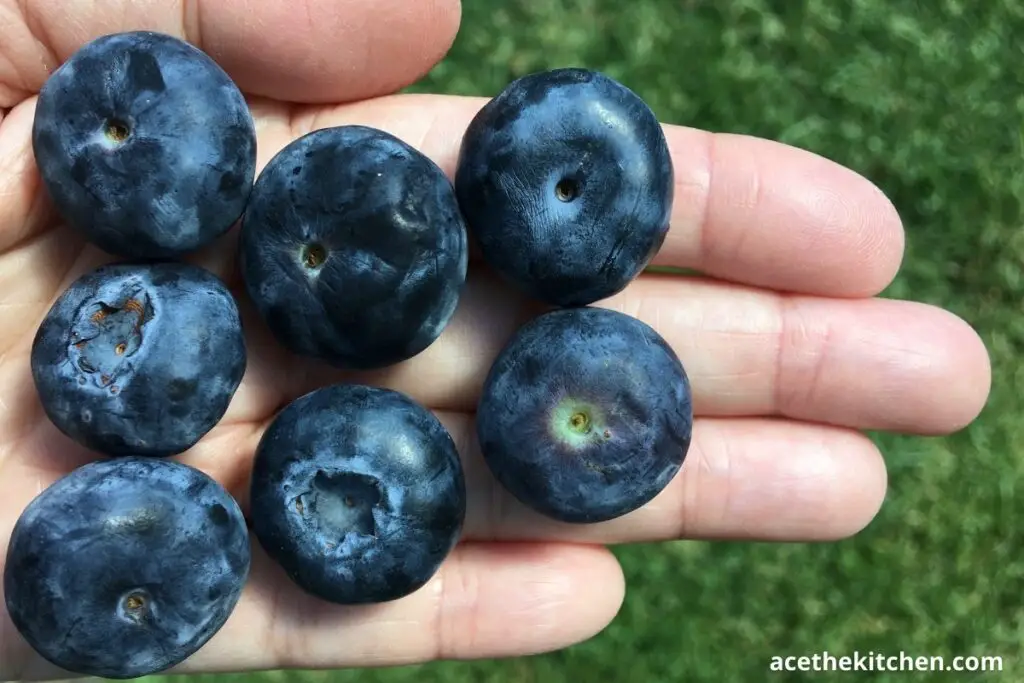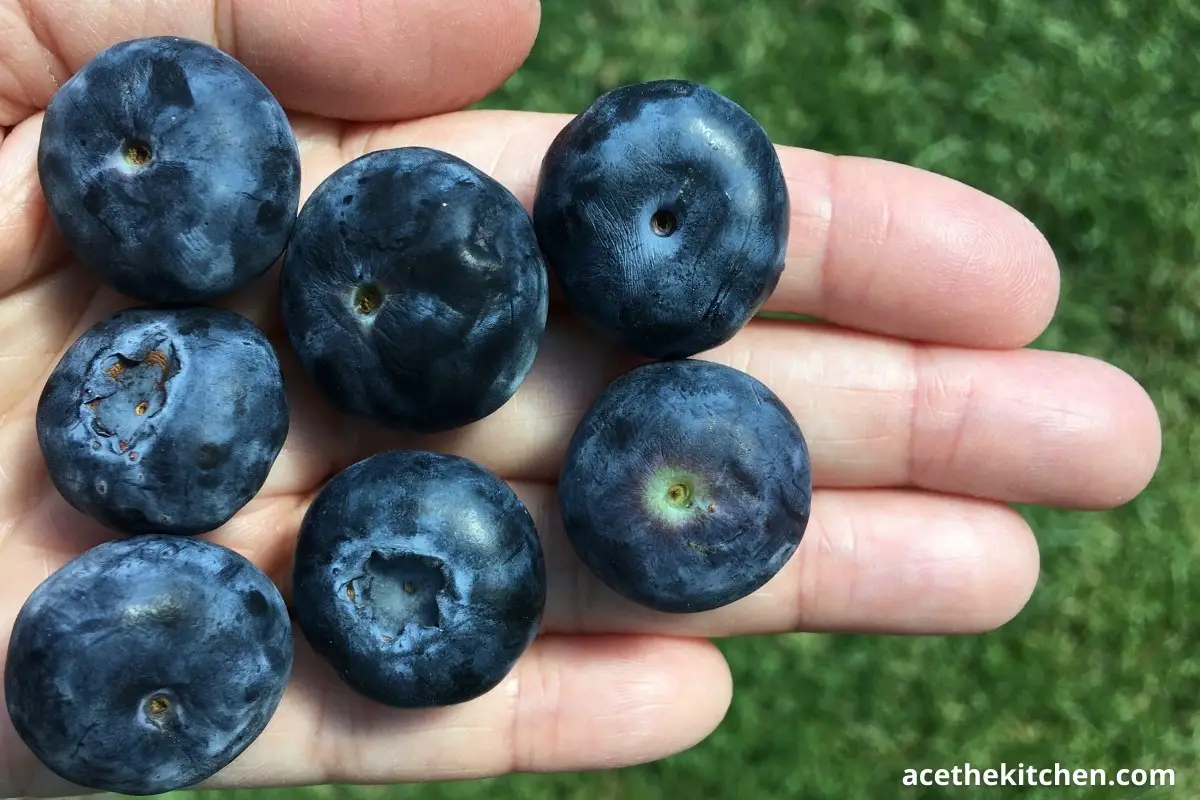 Are Blueberries Good After 2 Weeks?
It depends on the storage of the blueberries.
If you stored them at room temperature then they are only fresh for 2 days.
If you stored them in the ref they can last for even a week to 14 days.
And if you store them in the freezer they can last for 10 months to 12 months!
When Should I Not Eat Blueberries?
You shouldn't consume blueberries if they are moldy, mushy and if they have juice leaking out from their skin.
If blueberries are firm, you can eat them fresh. If they are wrinkled, they're best used up in baking or cooking.
Furthermore, you also should not eat too many blueberries as these are relatively high in fiber. When consumed in excess, this nutrient may cause bloating, gas, diarrhea, and mineral deficiencies,
How Do I Prevent Moldy Blueberries?
To keep your berries mold-free it is recommended that you leave them unwashed until the moment before consumption.
You can also opt to wash them in a solution of vinegar water. This reportedly destroys bacteria and mold spores, which in turn, help the berries to last longer!
How Long Do Blueberries Last: Takeaway
Remember that when blueberries are properly stored, the shelf life of blueberries can go way past their picked or purchased date.
Here is the summary of pointers that you should remember:
Wash your berries if you have plans to consume them.
Store them in a breathable container (preferably their containers in the grocery store).
Keep them in the fridge or freezer.
Storing them in the freezer will help them last for up to 10 months.
Never ever consume or keep moldy berries.
Solution of vinegar water can help your blueberries last longer.
Air dry or pat with paper towels only.
Remember the best season to purchase blueberries (so you can get the freshest picks), and
Have fun with blueberry-inspired dishes!