How To Fix Undercooked Rice [Easy Fixes]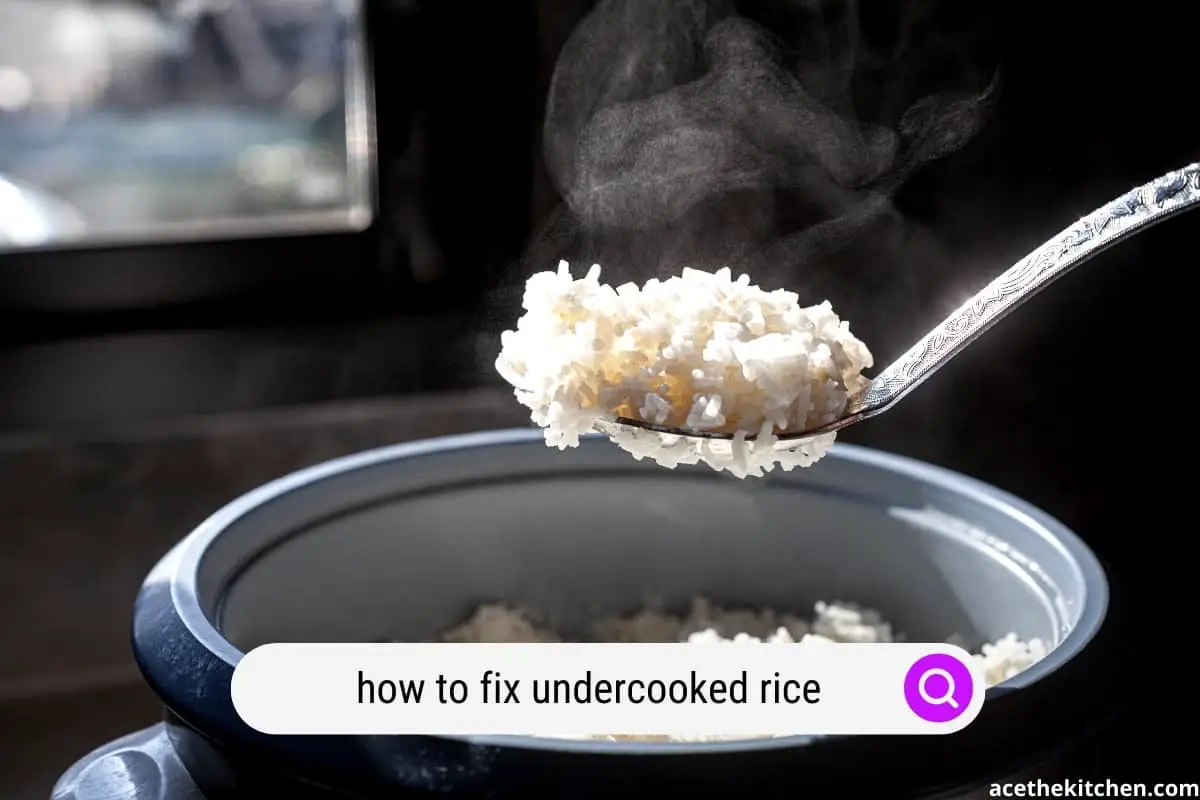 Rice is a staple in many kitchens, but it's not always easy to cook. If you're struggling with rice that isn't quite done yet, don't worry! We've got lots of tips that can help you learn how to fix undercooked rice.
From microwaves to ovens to stovetops and beyond, we'll walk through all the ways you can get your rice from hard as a brick back down to soft and fluffy again.
How To Tell if You Have Undercooked Rice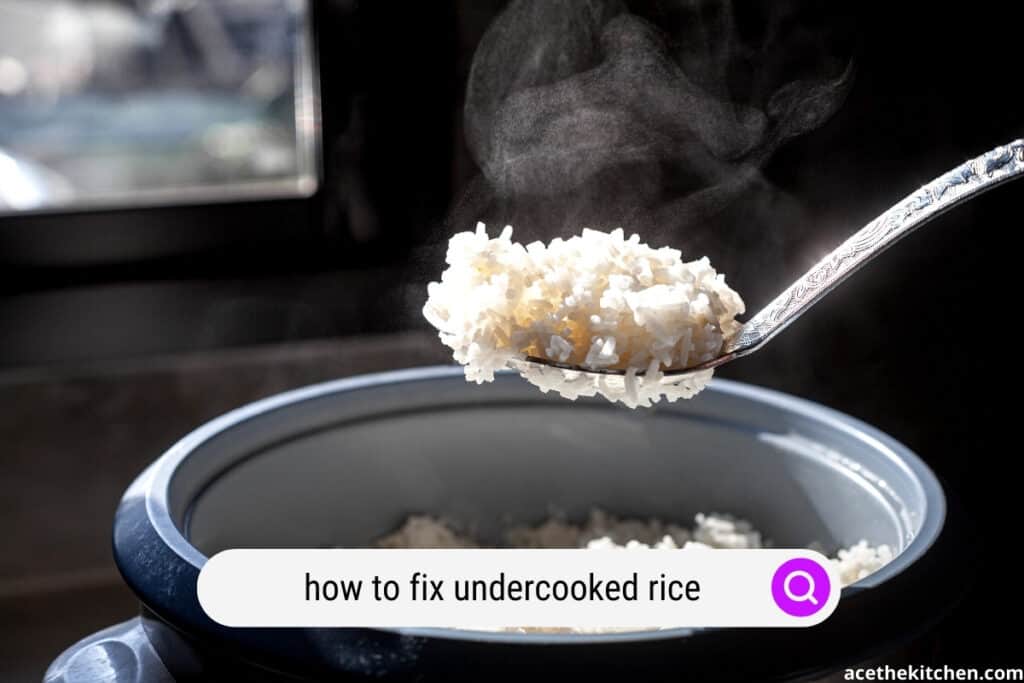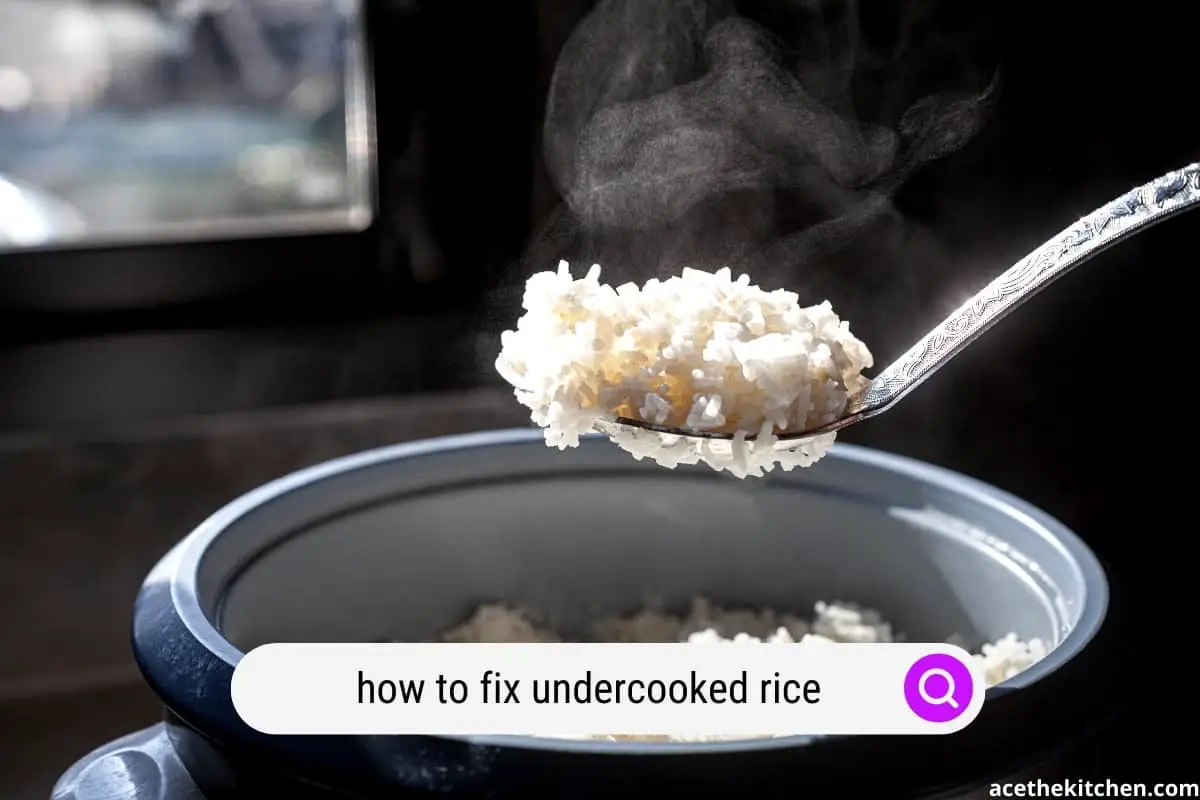 When cooking rice, it is important to note how the rice looks and feels. Do not worry if your first attempt at making rice doesn't turn out perfectly; it takes some practice to get it right. 
Here are a few signs that will help you determine if you have undercooked rice.
Rice should be separate, not clumped together in a big mass.
The center of the grains should be tender but not mushy.
The texture of the cooked rice should be light and fluffy (this means there is air between each grain).
There should be no hard or raw pieces left in the center of the bowl. The rice should be shiny, not sticky or dry.
What Causes Undercooked Rice?
The water to rice ratio is an important factor when cooking rice. You must get the right amount of water with your rice. Otherwise, you end up with undercooked rice.
Too little water leads to undercooked rice, just as too much water causes the grains to be mushy. If you turn up the heat too high when cooking rice, it boils and evaporates before your food finishes cooking.
The type of rice cooked requires different amounts of water. Always check the instructions on the bag if you're unsure about the water to rice ratio before cooking.
Use a 2:1 ratio of water to white rice and cook it, covered, unstirred, for 15 minutes before turning off the heat and letting it steam for 10 minutes. Always ensure that the pot used is big enough so it doesn't overflow as the rice cooks and expands.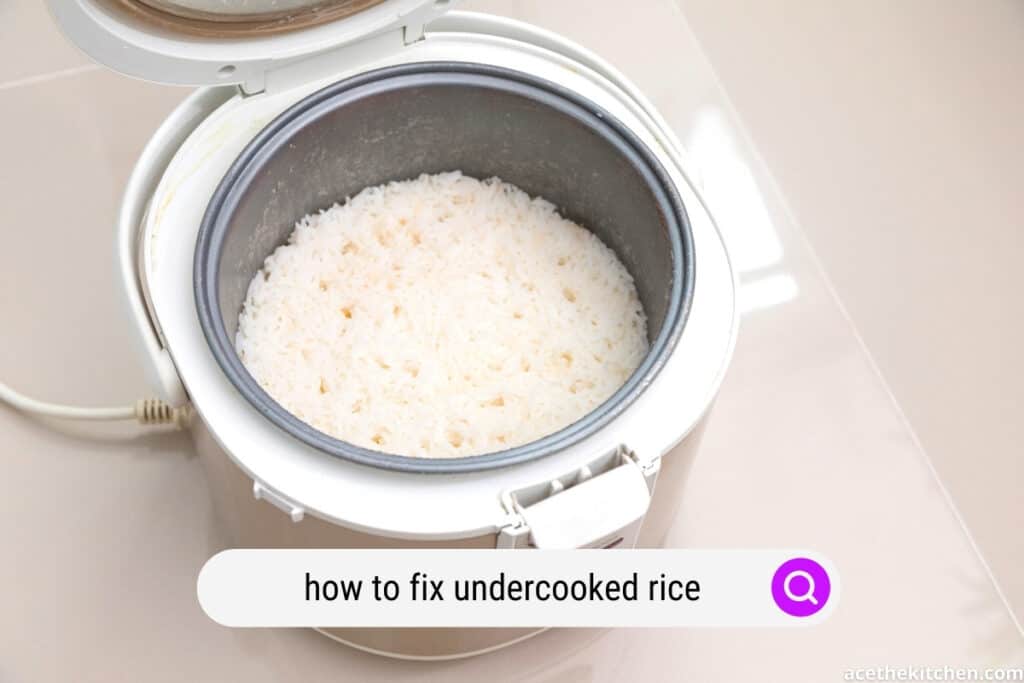 How To Fix Undercooked Rice
If you've got undercooked rice on your hands, it's not the end of the world. Whether you cooked it in a microwave, over a stovetop flame, or even as part of a casserole dish — there are ways to fix an otherwise unsavory batch.
Rice in the Microwave
You can fix rice that comes out of the microwave undercooked by adding more water and time to the cooking cycle. Wet some paper towels, then squeeze out enough water so that they stay put in the bowl but don't drip all over the place. Do not let the paper towels touch the rice, or they will stick to it.
Microwave the rice for one minute, then check to see if it is tender. Repeat this process until the rice is to your liking.
The moisture in the paper towels turns into steam, locking it inside the rice and cooking it. Fluff up your finished product with a fork before serving!
Rice on a Stovetop
If you prepare your rice on the stovetop, but it doesn't finish cooking before dinner is ready to serve, place it in a microwave-safe bowl and follow the steps above.
If you want to keep the rice in its original pot on the stove, then add less than a quarter cup of water and put the lid on. Set the temperature to simmer and let it cook for another five minutes.
Check the rice after five minutes. If there is still liquid in the pot, put the lid back on and continue steaming for another five minutes or until all of it absorbs by the grains.
Rice in an Oven
If you've cooked your rice in the oven, but it's still undercooked, don't worry. There are a few ways to fix this.
First, check the water level in your pot or baking dish. If there's still plenty of water left, put the lid back on for ten minutes until it absorbs. Then take off the lid, stir and taste test again. You should have perfectly fluffy rice!
If the water has evaporated but you are still left with undercooked rice, add a quarter cup of liquid and mix well. Cover with foil and bake for an additional five to ten minutes at 350°F until done to your liking.
Rice in a Casserole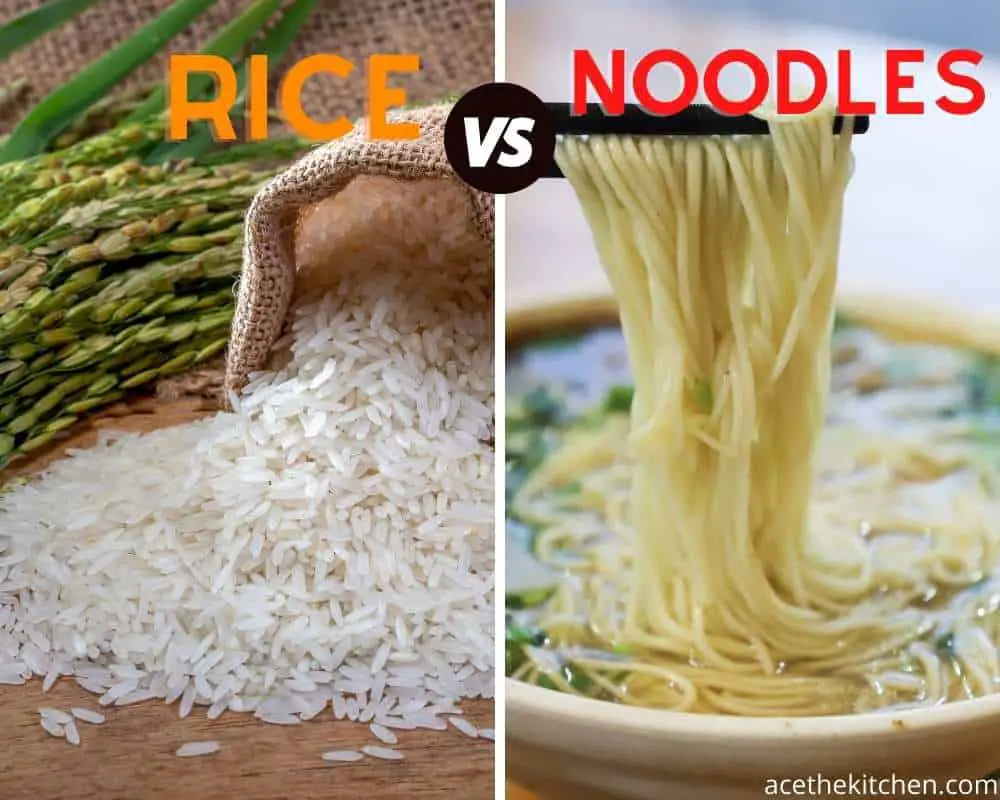 To fix undercooked rice in a casserole, add liquid to the rice. Adding water to undercooked rice in a casserole may dilute the flavors. Instead of adding more water, add chicken or beef stock to the mixture.
Once the liquid absorbs into the rice, mix the casserole thoroughly. Then add a lid to the casserole to keep the steam in as it continues to cook.
It's difficult to overcook rice in a casserole, so add at least another 30 minutes of cooking time. Although the rest of the ingredients may be slightly overcooked, it'll taste better than eating undercooked rice in the dish.
If you accidentally threw uncooked rice into the casserole when the recipe called for cooked rice, add liquid like the stock mentioned above. Cover and cook for 30 to 60 minutes longer, until the rice is soft.
How To Avoid Undercooked Rice
Instead of fixing undercooked rice, avoid the problem by following these simple tips.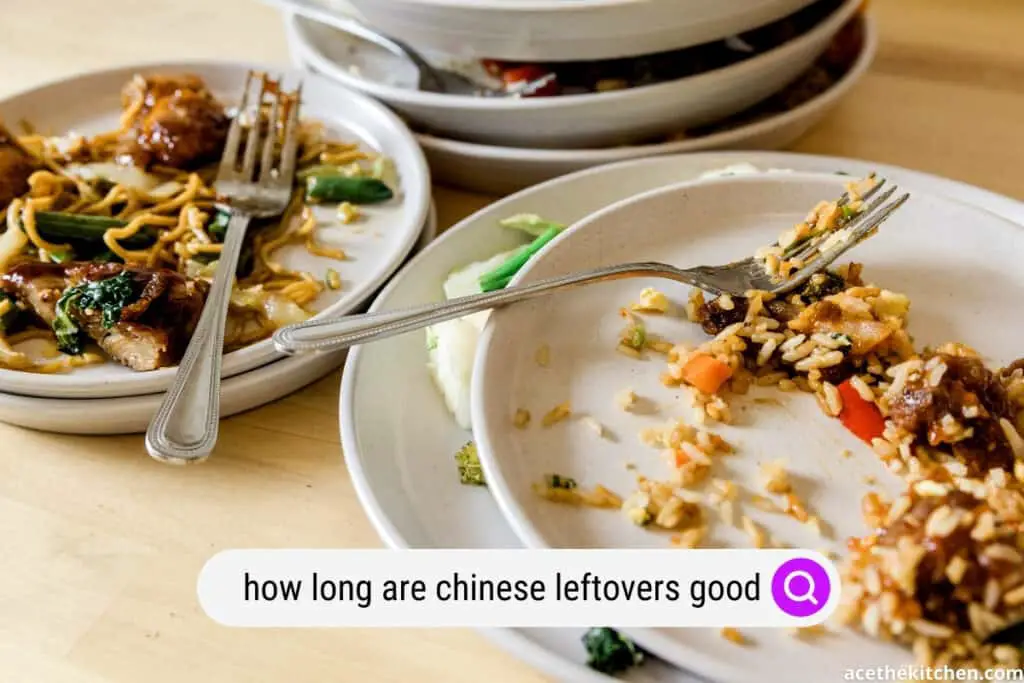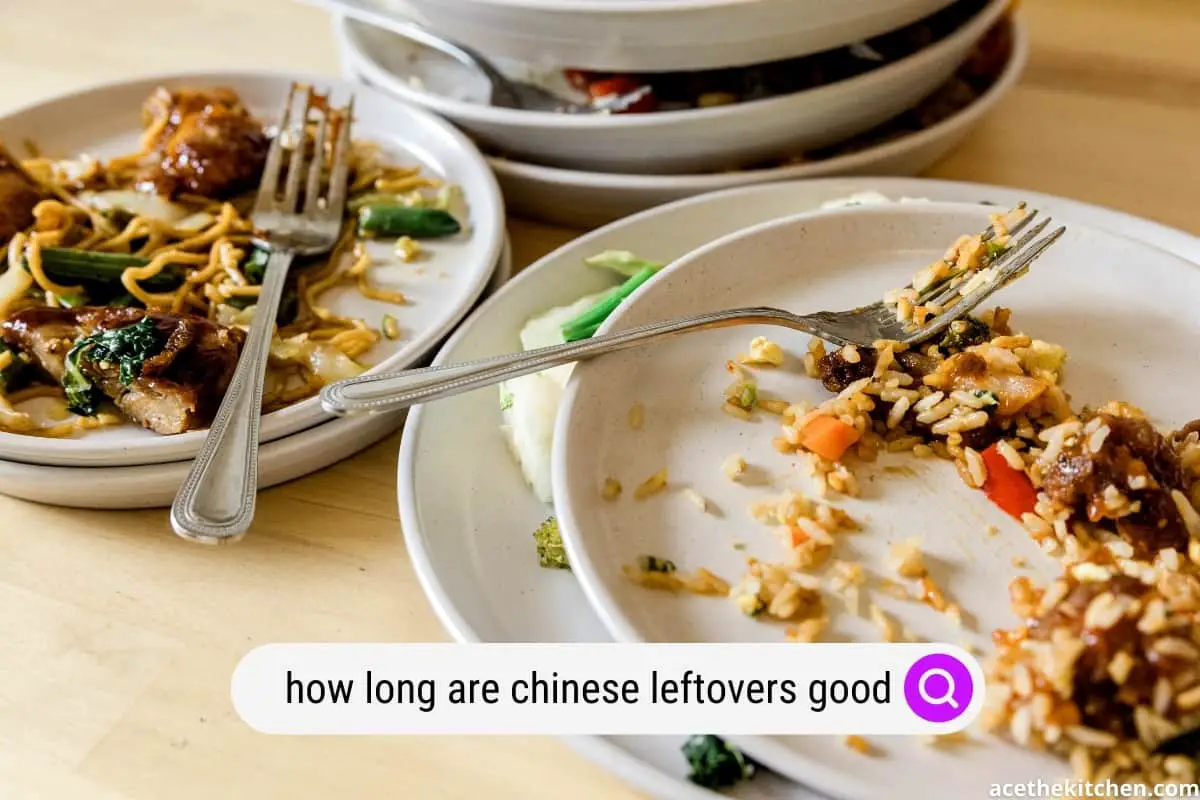 Use a Rice Cooker
These handy machines will automatically turn off once the rice is ready, so you can rest assured that it won't end up undercooked. If you don't have one of these in your kitchen yet, it's time to get one!
Use a Timer
When cooking on the stovetop or in an oven, use a timer set for the recommended amount of time. Check the results after this period has elapsed. If your rice isn't cooked yet, you may need to add more liquid. Check every 5 minutes until it reaches perfection!
Use the Recommended Amount of Water to Rice Ratio
The amount of water needed to cook each type of rice may vary. Here are some guidelines for the proper amount of water needed to cook different varieties of rice.
1 cup of water per 1 cup of white rice
1 ¾ cups of water per 1 cup of brown rice
1 ½ cups of water per 1 cup of jasmine or basmati rice
3 cups of water per 1 cup of wild rice
Substitute broth or stock for the water if desired.
Frequently Asked Questions
Got questions? We've got you covered.
Why is my rice hard after cooking?
The amount of water determines the texture of the rice. A fully cooked grain of rice should be soft but not mushy. Undercooked rice will not have enough moisture to soften the individual grains, which makes it harder than fully cooked rice.
Can you eat undercooked rice?
You can eat undercooked rice. It's safe to eat and even if you don't like the taste of it, there are still plenty of ways to make use of it. It may surprise you to learn that many people do this on purpose!
Final Thoughts
There are many different methods for how to fix undercooked rice. Luckily, there is an easy way to fix your rice and make it perfect every time: add more water and heat to steam!
This is a fool-proof method that will not only fix your rice but also give you fluffy, delicious grains. You can use this method to fix any type of rice, whether it's white or brown, long-grain or short-grain.