24 Hour Chocolate Chip Cookies (Easy and BEST Recipe)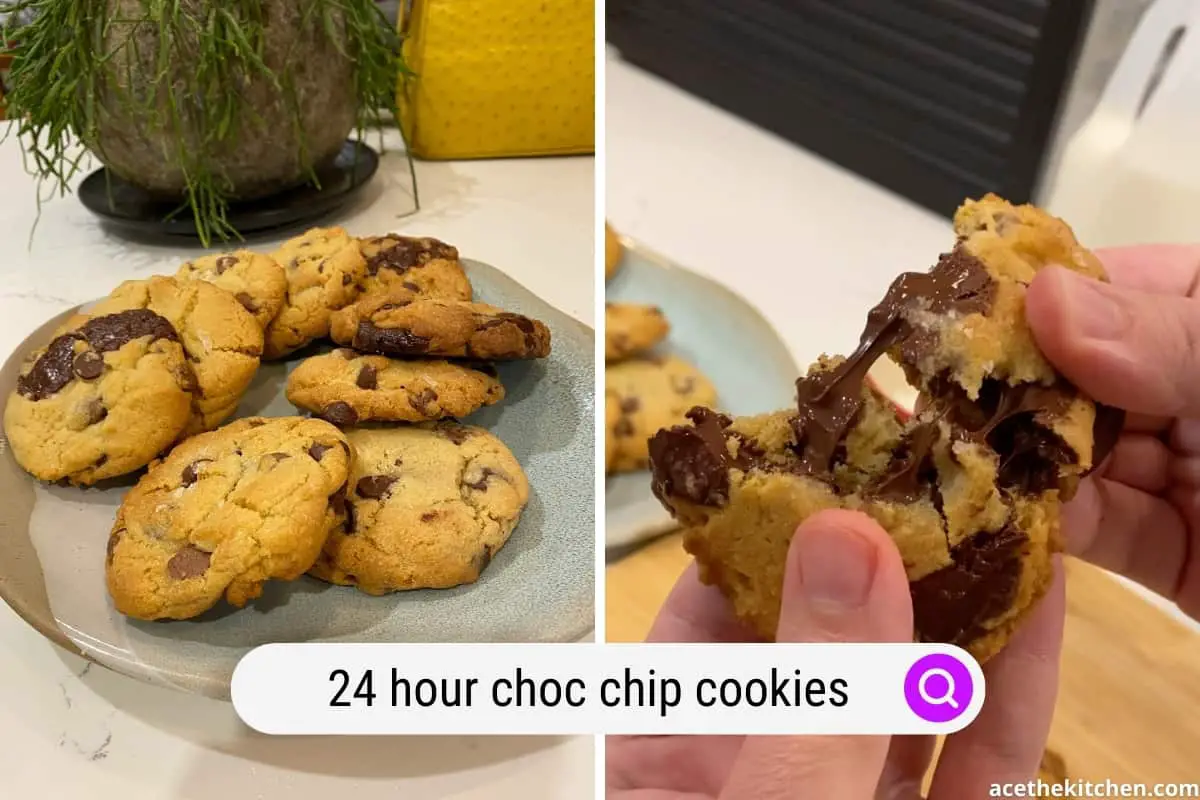 Everyone loves a good chocolate chip cookie. They're classic, they're timeless, and they're delicious. But what if I told you that there was a way to make them even better?
A way to make them so chewy and delicious that you won't be able to resist tearing them apart.
Well, there is.
And it only takes a little bit of extra time and effort. Are you ready for the perfect chocolate chip cookie recipe?
You've probably heard of this recipe before
This recipe went absolutely berserk a couple of years ago. It is the NY Times Choc Chip cookie recipe. It is basically perfect.
The very few modifications and suggestions I make are detailed below.
So there is no need for 10000 words my life story before the recipe. So here is how it will go down. You can skip straight to the recipe and short video below (the technique is SO easy if you follow the timelines).
Or you can scroll past some photos of the dozenth (a word?) time I made these cookies and get salivating – but you will end up at the recipe. Once you get there, you need to try making these cookies.
It genuinely shocks me that these cookies are so good.
There is hardly any difference from your stock standard choc chip cookie recipe, but the flour's protein content (!) and the rest time seem to give the perfect fluffiness to go with the crispiness of the caramelization of the plentiful sugar.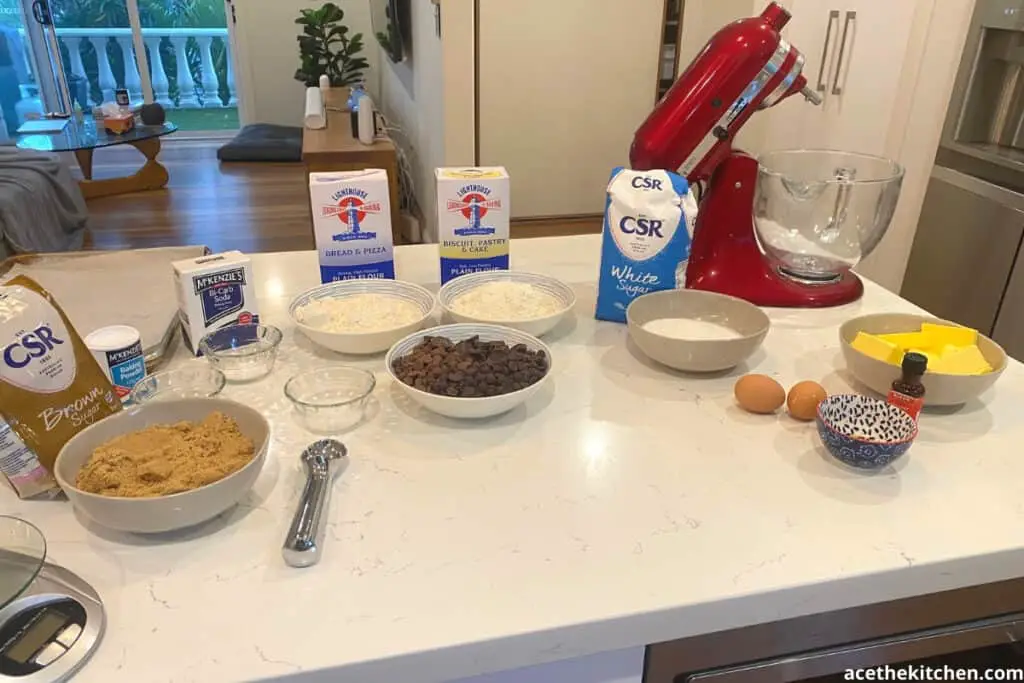 Ingredients with a twist
Basically the only unique part of the ingredient list is the sugar and the flour. Well really, it is just the flour. The sugar is a 50:50 mix of light brown to white sugar – which is not that unique.
The flour is slightly different as it incorporates both bread flour and cake flour. The difference is the protein content. Is it worth the extra expense and hassle? Yep! It is the only secret sauce in this recipe. Go buy both!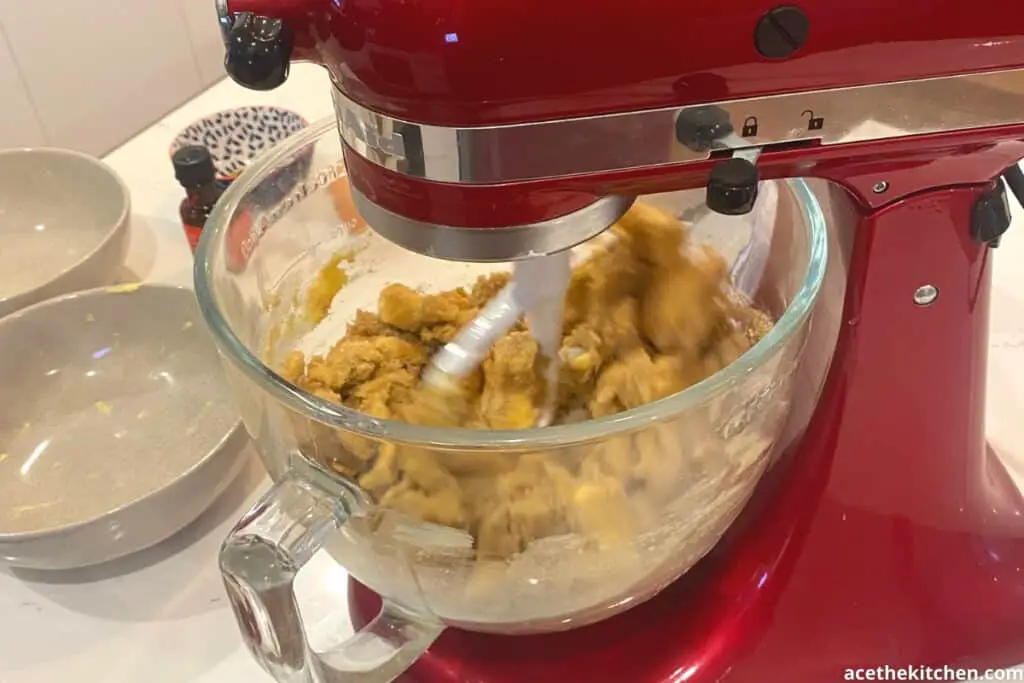 Melt the butter well and you will have no issue mixing this with a stand mixer. By hand would be… a workout.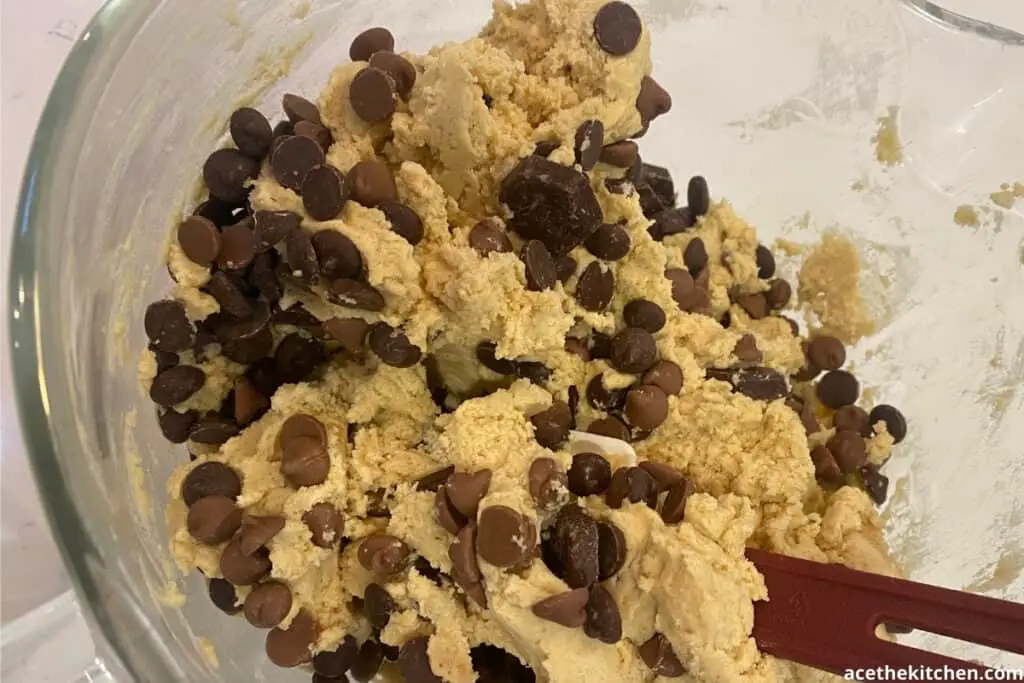 I used three types of chocolate chips. I like 2/3rd dark and 1/3rd milk. For this particular bake I ended up with two different dark chocolate bits. In general, I would use just the Lindt larger discs as they bake better and make for a dramatic and entertaining cookie.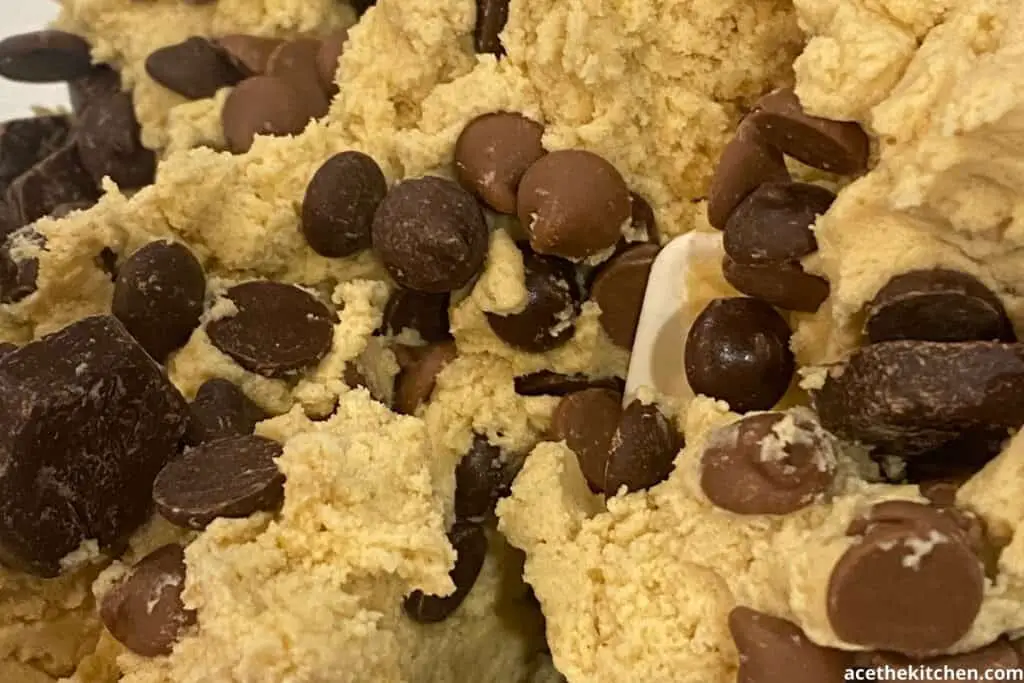 Here is a close up of cookie dough – mostly because it is delicious and fun to look at.
Use an ice cream scoop to portion easier. I like to make large cookies – but nowhere near as large as other bakers or the NYTimes recipe. For me this recipe yields 24 cookies.
24 Chocolate Chip Cookie Recipe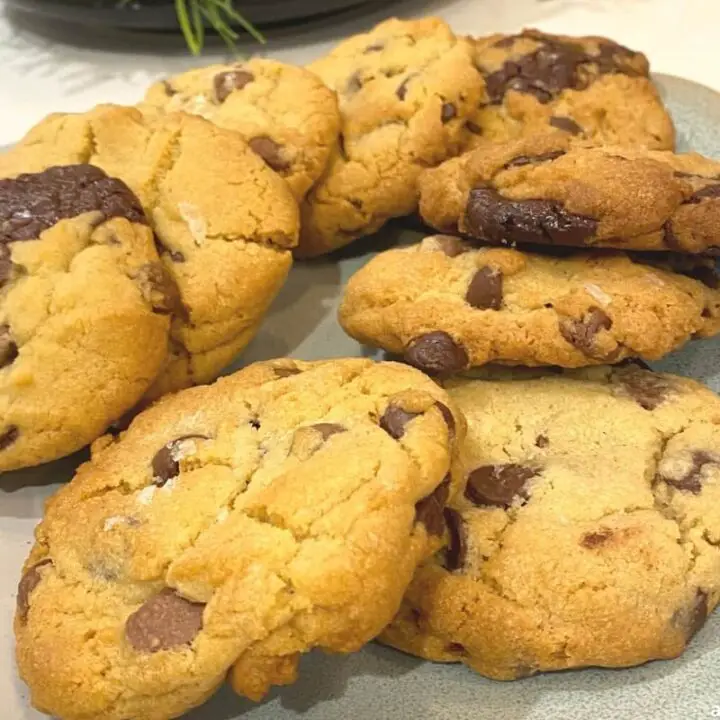 24 Hour Chocolate Chip Cookies
A recipe for 24-hour chocolate cup cookies to make them so chewy and delicious that you won't be able to resist tearing them apart.
Ingredients
2 cups baking flour
1 2/3 cups bread flour
1 1/4 teaspoons baking soda
1 1/2 teaspoons baking powder
1 1/2 teaspoons salt
1 1/4 cups unsalted butter room temp
1 1/4 cups light brown sugar
1 cup granulated sugar
2 large eggs
2 teaspoons vanilla extract
556 grams of chocolate (1.25 pounds) [See not re chocolate ratio]
Kosher salt flakes
Instructions
Sift powder ingredients into a bowl (flours, baking soda, baking powder and salt)
Use a stand mixer to cream butter and sugar together well. 5 minutes on medium-fast.
Add eggs one at a time and mix
Add vanilla and briefly mix
On a low setting slowly add the dry ingredients (powders only NOT chocolate) and mix for 20 seconds max.
Add chocolate to the mix. I recommend folding and mixing in by hand.
Line a baking tray with baking paper.
Place the dough in the fridge for MINIMUM 24 hours. Do not skip this step. See note below.
175 celsius oven (350 F) fan forced for 18-22 minutes. Remove when light brown and crisp.
Transfer to wire rack immediately (can leave on baking paper)
Notes
FRIDGE NOTES
Yes you really need to place the dough into the fridge for 24 hours. You can bake straight away but it does not taste *quite* as good.
You can refrigerate the entire dough covered in plastic wrap for 24 hours now BUT if you have fridge space I recommend scooping 8 mounds of cookie dough per standard baking tray and store on the tray covered in plastic wrap
CHOCOLATE NOTES
A ratio of 2/3rd dark chocolate to 1/3rd milk chocolate works really well. These cookies are very sweet from the dough - they do not rely on chocolate for that.
Nutrition Information:
Yield:

24
Serving Size:

1
Amount Per Serving:
Calories:

338
Total Fat:

17g
Saturated Fat:

10g
Trans Fat:

0g
Unsaturated Fat:

5g
Cholesterol:

46mg
Sodium:

270mg
Carbohydrates:

42g
Fiber:

1g
Sugar:

30g
Protein:

4g
Conclusion
There you have it! This is the perfect chocolate chip cookie that recipe is guaranteed to result in delicious, chewy cookies that will have you coming back for more and more.
So there you have it – my all-time favorite chocolate 24-hour chip cookie recipe! I hope you enjoy it as much as I do! Let me know how yours turn out in the comments below!
Wanna see how other people make this recipe?
So what are you waiting for? Get that 24 hour timer started ASAP!