Does Tiramisu Have Caffeine? (What You MUST Know)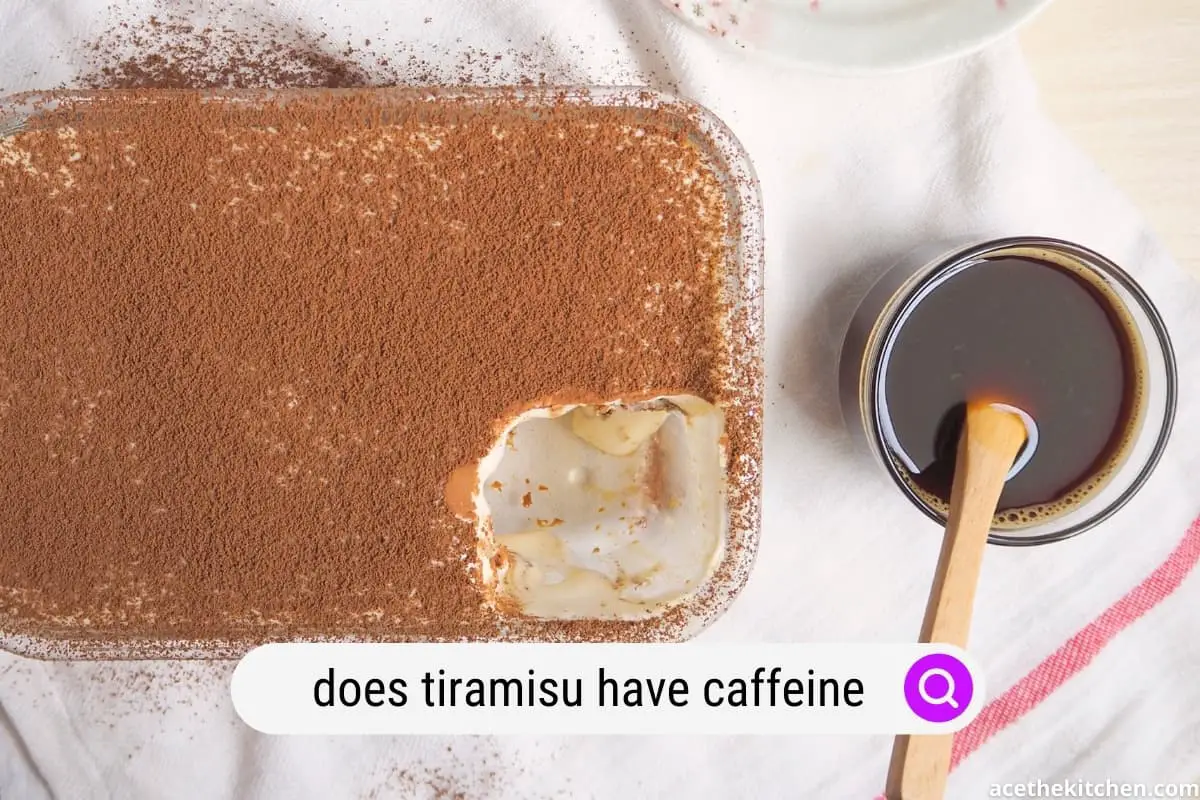 Tiramisu is a beloved dessert worldwide. Who wouldn't enjoy a treat whose name translates to "pick me up" or "cheer me up"? Even so, you might find yourself faced with a question that many people have asked before: does tiramisu have caffeine?
This is an important question. Having too much caffeine at the wrong time of the day can throw off your mood and energy levels. It can give you anxiety, cause headaches, and even cause chest pain. So, should you be worried next time you sit down to enjoy your favorite dessert?
If you're troubled by any of these questions, worry no more! This article will tell you everything you need to know about tiramisu and caffeine.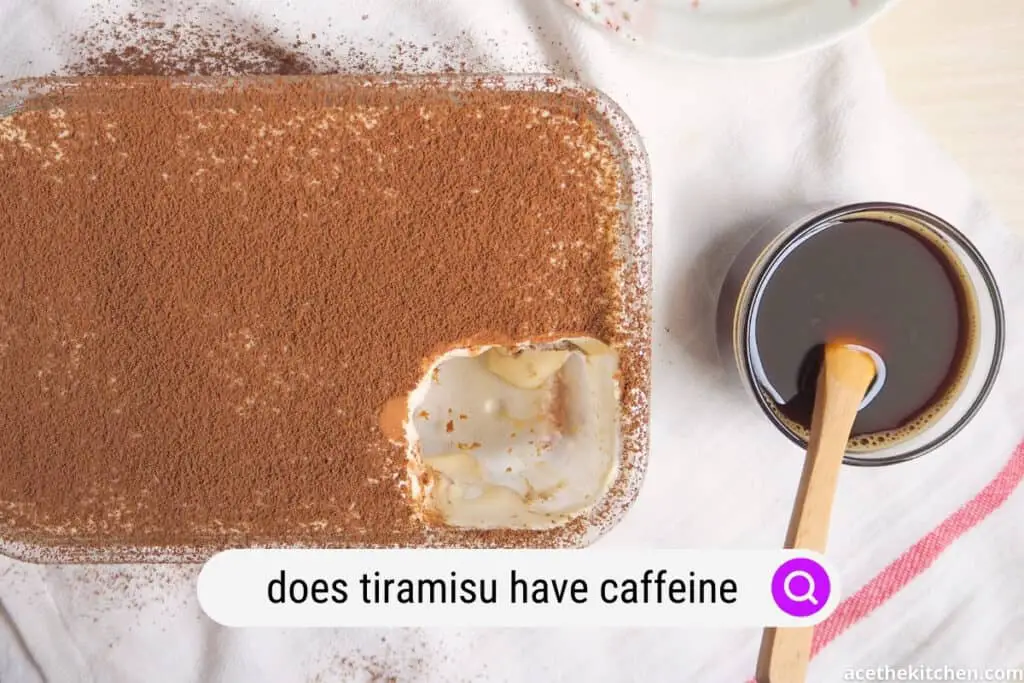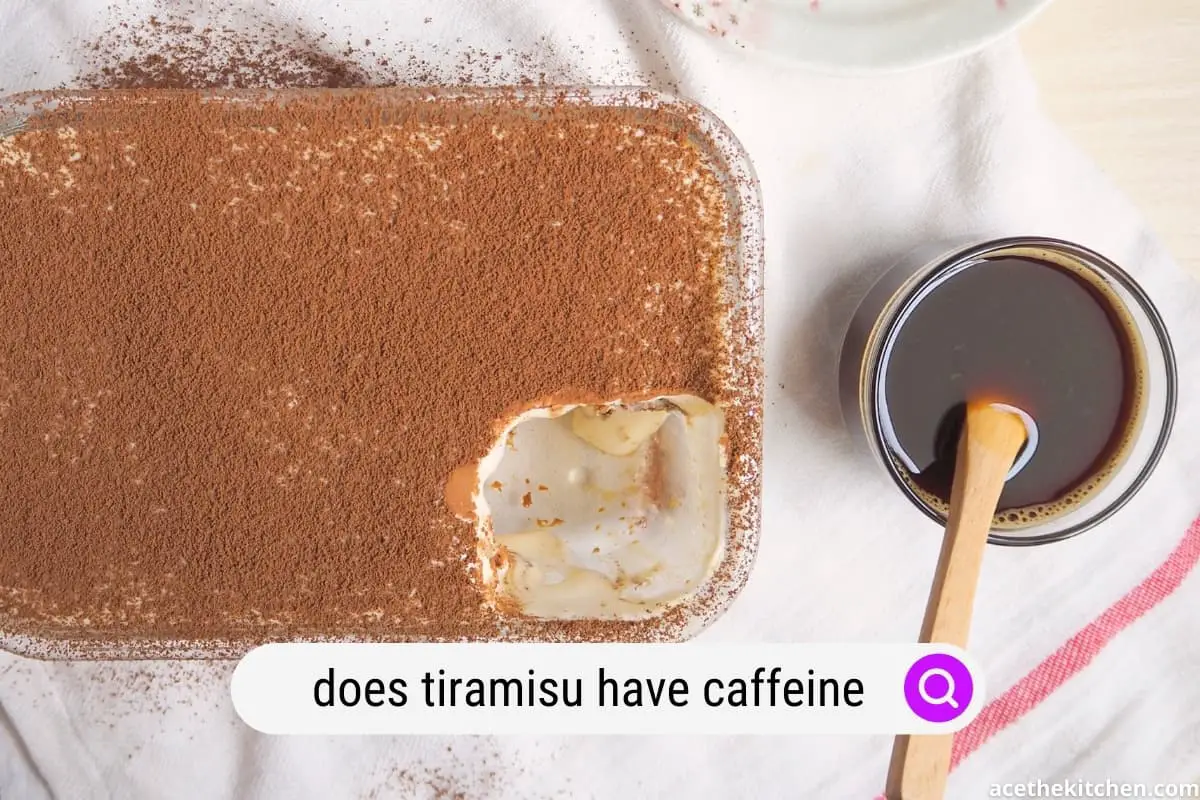 What Is Tiramisu?
Tiramisu is an Italian coffee-flavored dessert. It is made up of ladyfingers (sponge cake biscuits) soaked in espresso, mascarpone, and sweetened whipped cream, all of which is topped with cocoa powder. When done well, it can be one of the most delicious desserts in the world.
While the true historical origins of tiramisu are somewhat mysterious, it became popular in the United States in the 1980s. Since then, tiramisu has been a staple of any and all great dessert menus and cookbooks.
The Big Question: Does It Have Caffeine?
The short answer is yes. Because the ladyfingers in tiramisu are soaked in espresso, it is inevitable that they will contain some caffeine. But it may not be enough caffeine to truly matter, at least if you're worried about your tiramisu keeping you up at night.
The real question, then, is how much caffeine tiramisu contains.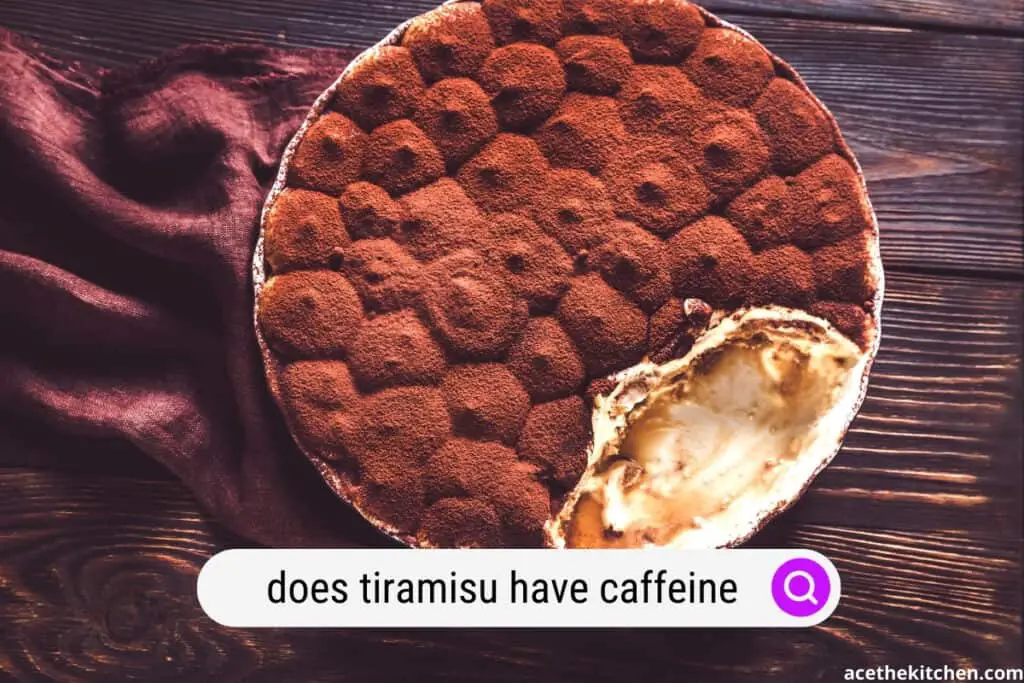 Tiramisu Variations
Ultimately, the amount of caffeine in tiramisu depends on several factors. While the main ingredients of tiramisu are widely agreed upon, there are many different variations of the recipe, in large part because the dessert is cooked in so many different places around the world.
For example, some variations of the recipe call for soaking the ladyfingers in alcohol, like a coffee-flavored liqueur. Some cooks choose to replace the ladyfingers with other breads or cakes. Sometimes, tiramisu is even made in different shapes.
The variations that will affect the caffeine in the tiramisu, however, have to do with the type and amount of coffee that is used.
Since the ladyfingers in tiramisu are soaked in coffee, the amount of caffeine in the dessert will depend on how long they are left to soak. The longer they sit in the coffee, the more coffee they will absorb, and the more caffeine will make its way into the biscuits.
Another factor is what kind of coffee is used in the recipe. For instance, if you use a much stronger coffee like espresso when preparing your tiramisu, the average caffeine content will be higher than if you used a weaker coffee.
Finally, the amount of caffeine you intake from tiramisu will ultimately depend on how much you eat. The more tiramisu you consume, the more caffeine you will intake with it. This is something to keep in mind when tempted by such a delicious treat!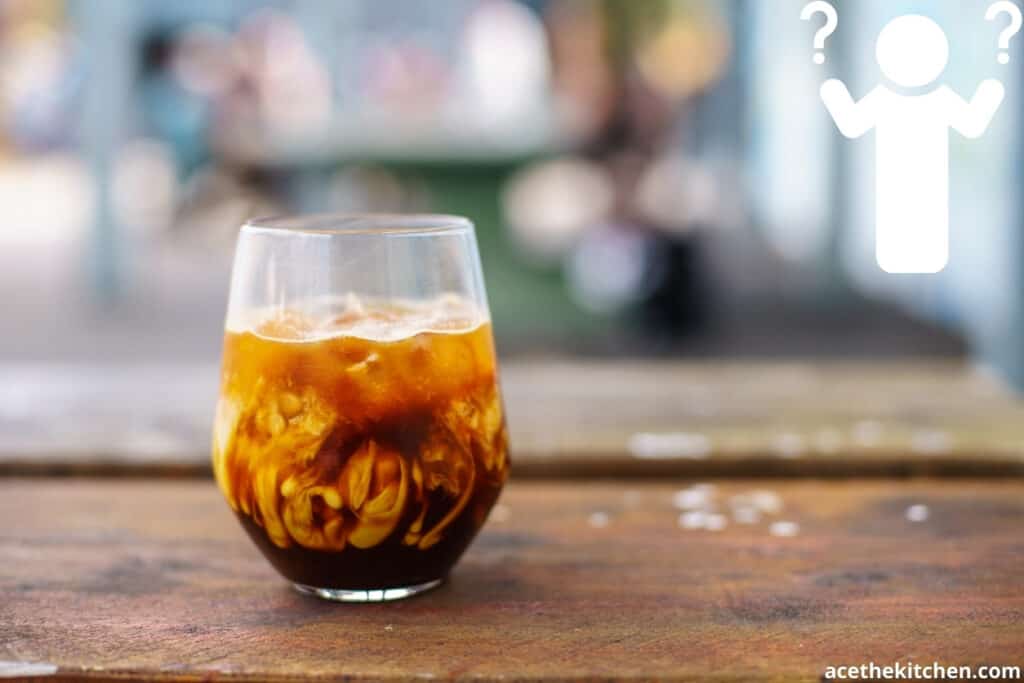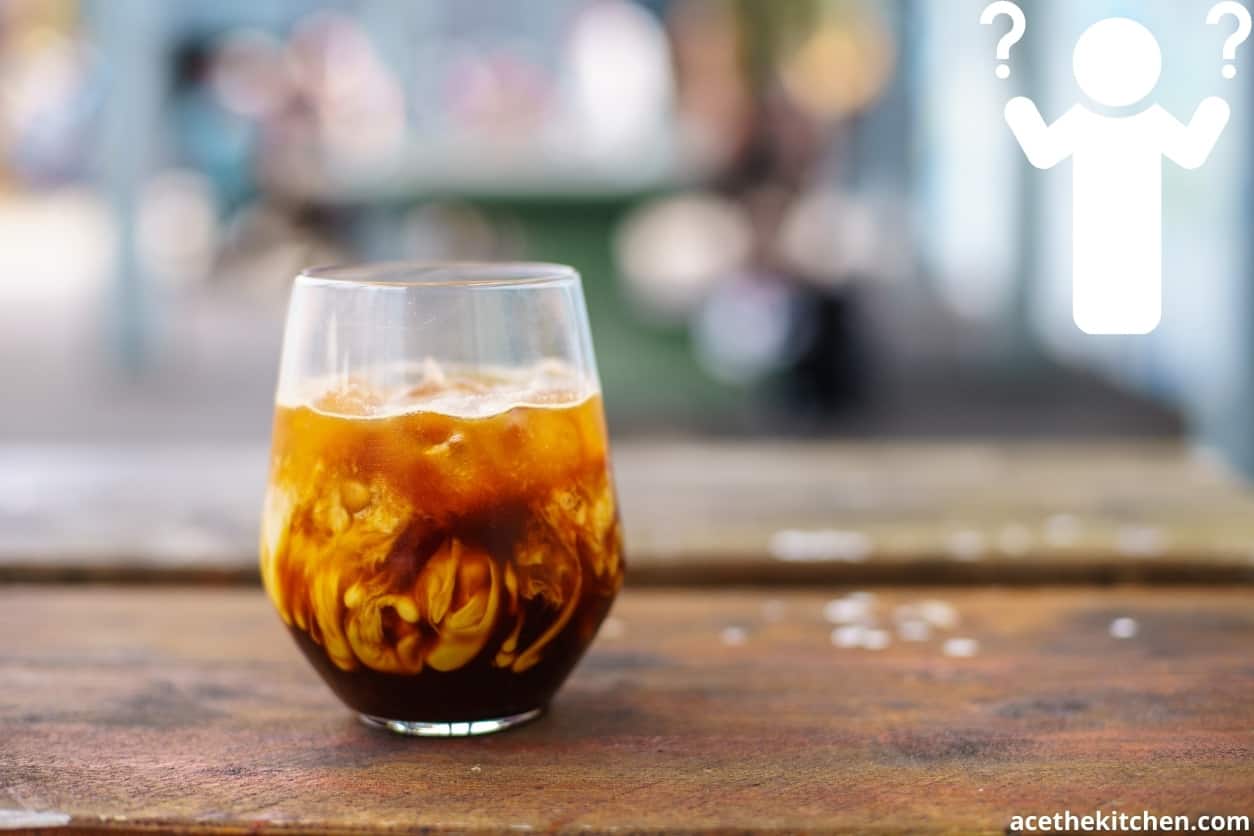 Tiramisu Compared to Coffee
Since there are so many variations of tiramisu, you might find yourself wondering how it compares, on average, to the amount of caffeine in a cup of coffee. Well, once again, we have your answer.
According to Healthline, one average cup of coffee contains about 95 mg of caffeine. Of course, even this amount can vary depending on the types of coffee beans used and the serving size, but it's a good baseline to use when comparing other sources of caffeine.
Compare it, for example, to an 8-oz cup of green tea. On average, one of these cups would contain about 35 mg of caffeine. As you can see, the caffeine concentration in green tea is much lower than that in regular coffee.
There are other sources of caffeine that might interest you. Popular energy drinks like Red Bull, for instance, contain a similar amount of caffeine as coffee. The same is true for another popular energy drink, Monster.
But how does tiramisu compare to all of this? According to most recipes, a medium-sized tiramisu cake should contain around 200 mg of caffeine. If this sounds like a lot, remember: this is the amount for the whole cake.
A medium-size tiramisu cake should produce somewhere around 8 servings. So, you can expect each serving to have about 25 mg of caffeine. As you can see, this is much less than a single cup of coffee, and even less than a cup of green tea.
Should I Worry?
Now that you know how much caffeine is in a serving of tiramisu, should you worry about it keeping you up at night? In short: probably not.
While it's true that many people have very different sensitivities to caffeine, most people will find that tiramisu does not contain enough to affect their mood cycle or energy level throughout the day. There simply isn't enough caffeine in each serving.
What if I'm Sensitive to Caffeine?
If you're someone with a strong caffeine sensitivity, don't worry! There are still a few pieces of advice we have to share. Following these tips may help you enjoy tiramisu without concern.
To begin, if you're worried about insomnia, you could simply avoid having tiramisu too close to your bedtime. Caffeine has a half-life of 3 to 5 hours, meaning that after about 3 hours have passed, half of the caffeine has been eliminated from your body.
This means that as long as you give yourself enough time between consuming tiramisu and heading off to count sheep, you should be just fine. The last thing you want is to be tossing and turning in bed because you wanted to enjoy a little treat.
Also, there are alternative tiramisu recipes that don't contain caffeine. You could try preparing your tiramisu with decaf coffee, or even with a coffee substitute, such as one that uses chicory root instead of coffee beans. These alternatives would also make for a delicious dessert!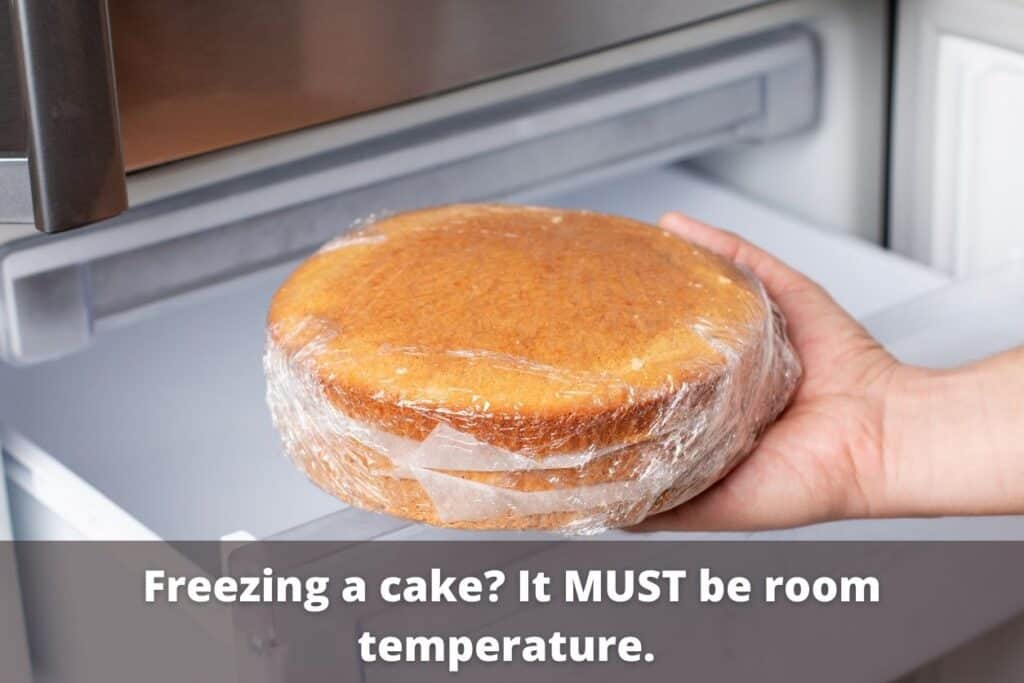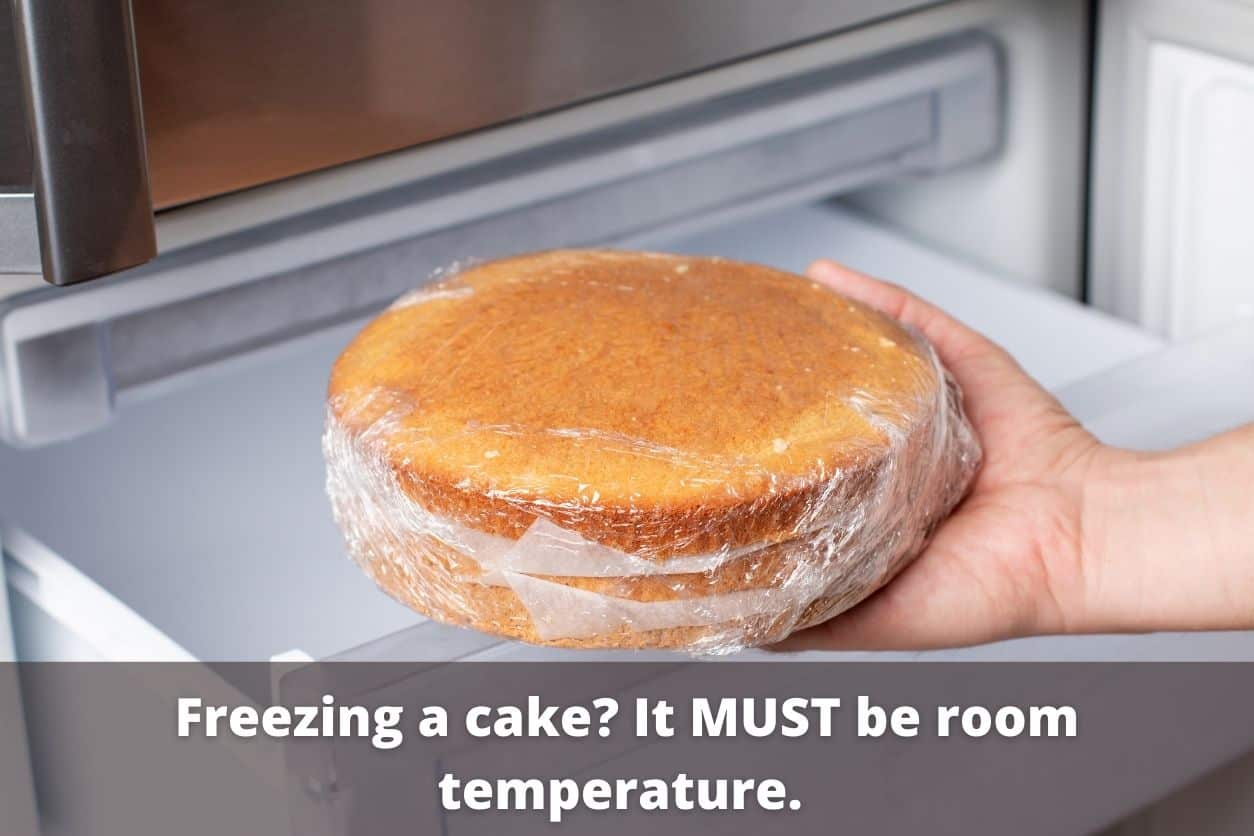 Quick FAQ
Here are the most common questions related to tiramisu and caffeine. 
Does tiramisu have caffeine?
Answer: yes, but it contains less caffeine than a cup of coffee, an energy drink, and even a cup of green tea.
Will tiramisu keep me awake?
Answer: probably not, unless you have a very strong caffeine sensitivity. Otherwise, one serving of tiramisu after dinner will not keep you awake any more than a cup of green tea would.
Can I make tiramisu without coffee?
Answer: yes! Tiramisu is a dessert with many different variations, and the type of coffee used is one of the things that is regularly changed. You can use decaf, coffee alternatives, or even regular coffee rather than espresso to lower the caffeine concentration in your tiramisu.
Conclusion
Tiramisu is a world-famous dessert, and for good reason. It is rich, and creamy, and it combines several different beloved flavors. Though it does contain a small amount of caffeine, it is nothing to worry about and in fact, you might even enjoy the tiny little boost. You can continue to enjoy this wonderful dessert with fear of losing sleep.