How Long Does Cornbread Last?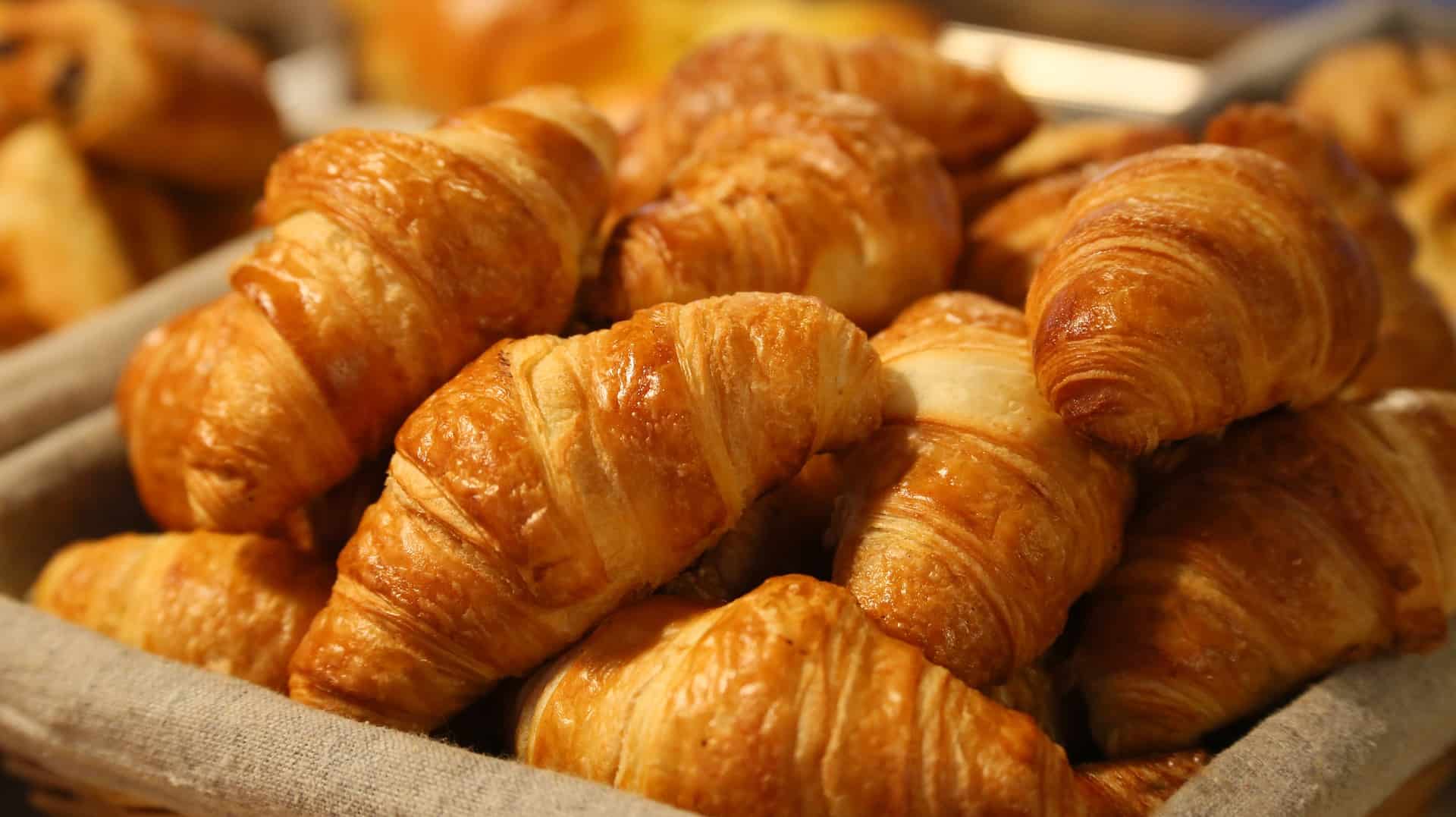 How long does cornbread last? You've bought a box of cornbread or you made your favorite recipe but are not sure how long cornbread will stay fresh. We'll answer the question of how long does cornbread lasts below.
A Fresh Loaf Of Cornbread Lasts…
Typically, unopened boxes of cornbread have a shelf life that is very close to being the same as regular cake mixes at 2-3 years. Once opened, these types of mixes typically have a 1-2 month shelf life. If stored correctly in air-tight containers and kept out of humidity, this type of cornbread should last 3-4 weeks after the package has been opened. Homemade recipes of cornbread made with eggs and milk typically last 2-3 days.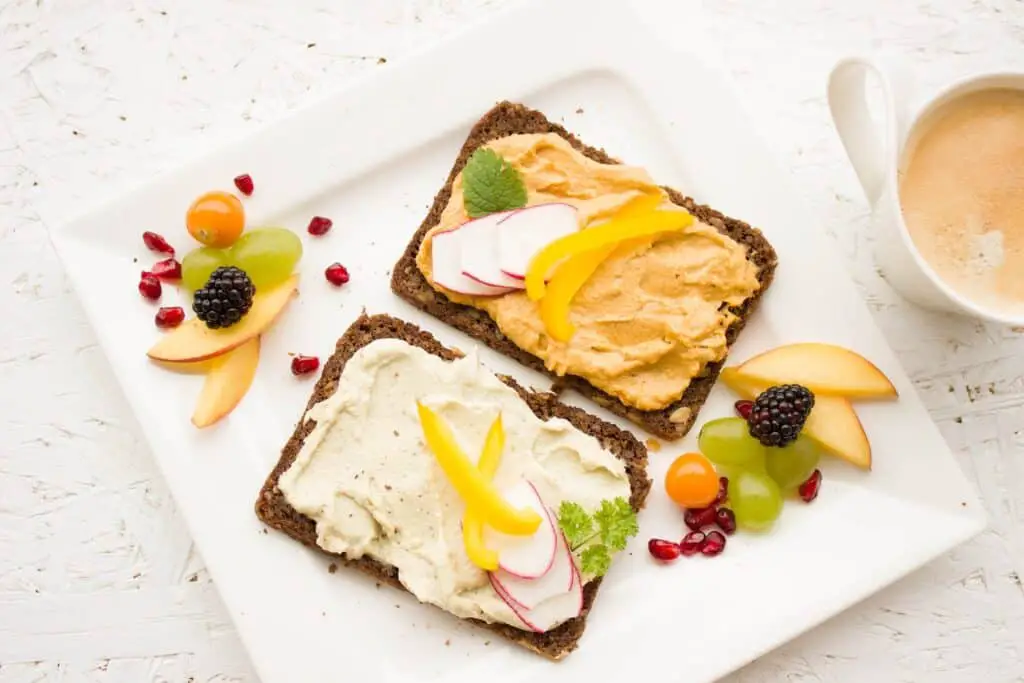 How To Tell If Cornbread Is Bad?
The best way to tell if all types of cornbread are bad and how long does cornbread lasts is by its appearance and or smell. Some signs that your cornbread has gone bad include a change in both color and texture, mold spots, a sour smell that resembles rotting vegetables, and a slimy film on top of the bread when it's been opened.
Tips to Store Cornbread
Did you know that cornbread is even better after having been stored for a couple of days? This applies especially to homemade, not factory-produced products. That's because the crumb contains more moisture and fat, which makes it tenderer. You can extend this effect further if you store your cornbread in the refrigerator.
Cornbread is best kept wrapped tightly in plastic wrap or aluminum foil.
After being wrapped, place the leftover product in an airtight container or ziplock bag on a shelf inside the fridge where it can rest undisturbed for up to three days.
When ready to serve again, just take out as much as you need and heat briefly in your oven or microwave before serving again! Enjoy 🙂
Storing Cornbread in the Refrigerator
If you have ever purchased a package of cornbread from the supermarket, chances are it says on the label "keep refrigerated" or something similar. Also, if you have purchased a box of Jiffy corn muffin mix, which is perhaps one of the most popular brands in America and all over the world, and made it according to instructions and baked it for 30 minutes, you probably also had to throw away what was left because after cooling overnight in your refrigerator, it became as hard as a rock.
That's because store-bought boxes of cornbread mixes contain self-rising (self-raising) flour that has baking powder added to it along with salt and a small amount of sugar. The only thing in cornbread that is perishable is the egg so if you add self-rising flour to it, when would you have to use it? Never!

By adding baking powder the manufacturers are giving us consumers a chance to keep store-bought cornbread on our pantry shelves for months even years after the manufacturing date expires until we decide we're making some fried chicken or something and we want to serve mashed potatoes with gravy, but we don't have any white bread!
I'm exaggerating of course, about not having any bread because most households always have canned biscuits and French bread (Cuban bread) around. Oftentimes there's leftover garlic toast from the night before. But about the cornbread, I'm not exaggerating at all.
Storing cornbread in your freezer is one of the best ways to ensure that you always have it on hand.
of course, if you live alone or don't cook all that often, keeping cornbread in your freezer probably won't do much for you. Otherwise, here are some easy steps to make sure you've always got an emergency side dish ready to go:
Tomorrow (or tonight) bake up a pan of cornbread like normal.
Stick it in the fridge overnight (this will help it firm up and be easier to cut).
Remove from pan and place on tray; slide into your freezer.
Next time you want some cornbread (which is most likely not tomorrow), pull out your tray and let thaw at room temperature for about 30 minutes (longer if your room is cold, but don't let it thaw out on the counter). heat oven to 400F and follow the baking instructions below.

This method will keep your cornbread just about as fresh as when you first baked it, assuming that you pop whatever's leftover into the freezer after dinner that same night. Does this also clear all the buzz about how long does cornbread lasts?

If there are just two of you, this might not be worth the effort–but for larger families or anyone who cooks often enough to get sick of having cornbread all the time, this is a great way to ensure that you'll always have some on handI

Ingredients:

1/4 cup butter (melted)
1 can cream-style corn (14 oz.)
2 eggs
2/3 cup milk 1/2 tsp.
baking soda
1 cup cornmeal 1/2 cup flour
1 tsp. salt 1 tbsp. sugar
Preheat oven to 400F degrees.

Combine all ingredients in a bowl and mix well. pour into greased 8×8 pan. bake for 30-40 minutes or until golden brown on top ( toothpick should come out dry when inserted into the center of bread ). serve immediately with butter, honey, jam, etc., or cool completely before storing in a freezer-safe container (or bag). remove from the freezer as needed – thawing is not necessary, just allow to sit at room temperature for about 30 minutes before cooking. heat oven to 400F degrees and cook until heated through about 15-20 minutes.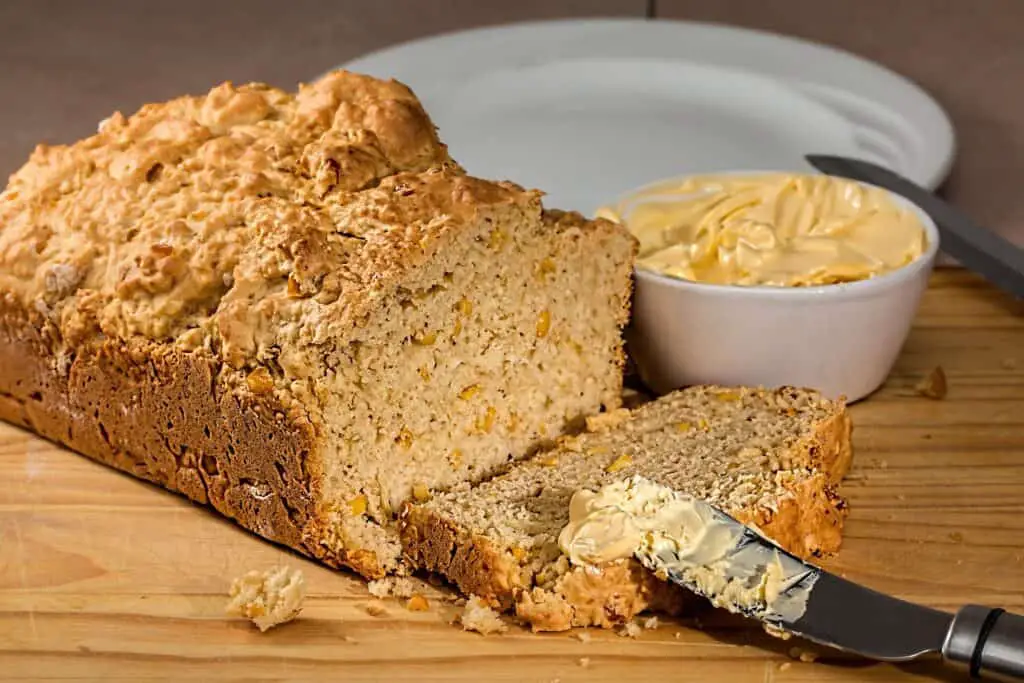 How long can cornbread sit out unrefrigerated?
If the cornbread is still moist and there are no other "danger" signs (such as discoloration or an unusual smell), it should be safe to eat. How Long Does Cornbread Last?
There is a greater risk of contamination if other foods, especially meats and poultry, have contacted the serving plate or utensils used for the cornbread.
Cornbread can sit out unrefrigerated at room temperature for one to two hours. Any longer than that and bacteria could potentially grow on your cornbread, such as salmonella and staphylococcus aureus. Both cause nausea, vomiting, diarrhea, and stomach pain. They also can lead to severe illness in some people — Salmonellosis has been linked with Reye's Syndrome, which can affect the brain and liver.
Final Verdict: How Long Does Cornbread Last?

There are no hard-and-fast rules about how long different types of food can sit out at room temperature because many factors affect the rate of bacterial growth, such as the type of bacteria, acidity, or moisture content. A few general guidelines:
• For most perishable foods (meat, poultry, seafood, dairy), aim for less than two hours on the counter. One hour in temperatures above 90 degrees Fahrenheit is OK if you're going to eat it right away.
• Ready-to-eat hot dogs and lunch meats should be tossed after four hours in temperatures up to 90 degrees F; discard them after just one hour in temperatures above 90 degrees F.
Meanwhile, you can also read: Kitchen Basics: How To Reheat Stuffing?
I hope this guide has clear all the information that you need regarding How Long Does Cornbread Last and how you can store it to use for a longer time.