What Is The Best Substitute For Basil? Top 5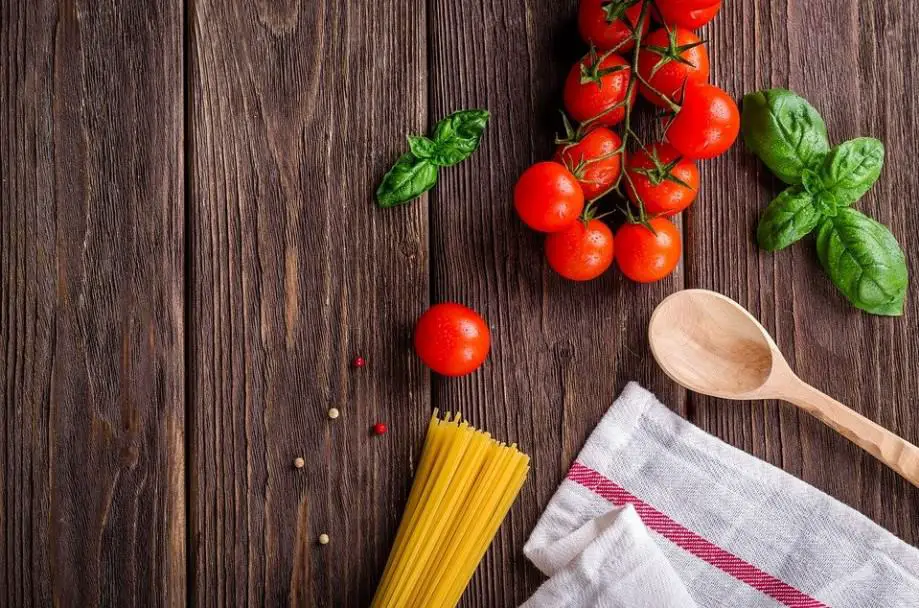 Basil is a sweet and anise-flavored herb often used in Italian cuisine. It can be used fresh when in the season but is commonly sold dried throughout the year. There are several substitutes for basil if you don't have it on hand or don't want to buy it because of its high price.
Basil is often found in the cuisine of Southeast Asia, East India, the Middle East, Mediterranean regions, and some parts of Africa. This herb has a flavor similar to anise or licorice. You can substitute basil with parsley if you don't have it available.
There are more than 36 varieties of basil plants known to man at present that come under two major categories. That is, sweet basil (Ocimum Basilicum) and Thai Basil (Ocimum Basilicum Minus). Among these varieties, four types are widely used for culinary purposes, green leaf basil, purple basil, lemon basil, and holy basil.
Basil is added at the end of the cooking process to retain its flavor and aroma. If this happens, then substitute for basil with flat-leaf parsley or cilantro.
What Is The Best Substitute For Basil
5) Mint Leaves
Mint leaves can be used as a substitute for basil due to their refreshing taste and vivid green color. When using mint leaves, remember that they are stronger than basil so use less than the recommended substitute ratio of basil. You can also pour some boiling water over mint leaves then let them sit for 10 minutes before using them as a substitute for basil.
Fresh mint leaves are not a substitute, because they have a stronger flavor than fresh or dried basil.
Mint leaves come from the Mentha plant grown in colder regions. The leaves are known for their strong, distinct flavor which comes from the essential oils found inside them. They tend to be green or even purple, although there are rarer varieties that can be gold or brown/bronze.
4) Lemon Balm Leaves
Lemon balm leaves are best used fresh because they are too bitter when dried. You can substitute lemon balm leaves for basil if you need to use it immediately. Keep in mind that the aroma and flavor of the two herbs are quite different. This substitute is highly recommended for curry dishes since lemon balm compliments this type of food well.
When dried, the leaves will have a similar look to those of fresh basil leaves. However, they'll be smaller and wrinkled since they're dried. The flavor of this substitute for basil isn't as strong as that of basil but you can expect a wonderful lemony taste when added to recipes. If you want to use this substitute for basil in pesto, try substituting it with lemon zest instead because their flavors are quite similar.
3) Tarragon Leaves
Tarragon leaves have an anise-like flavor that makes them a good substitute for basil in many recipes including salads, chicken, fish, pasta, and curry dishes. Adding tarragon leaves to your dish will also give it a unique fragrance that is not found in basil substitutes.
Tarragon leaves substitute perfectly for basil in any dish you want to add a little extra pop filled with flavor. It's an essential ingredient of French cooking and can be used in almost any recipe that calls for basil. Many people say it has a more robust flavor than the traditional Italian herb. The only difference is that tarragon leaves have a slightly bitter taste to them, but they're still very delicious.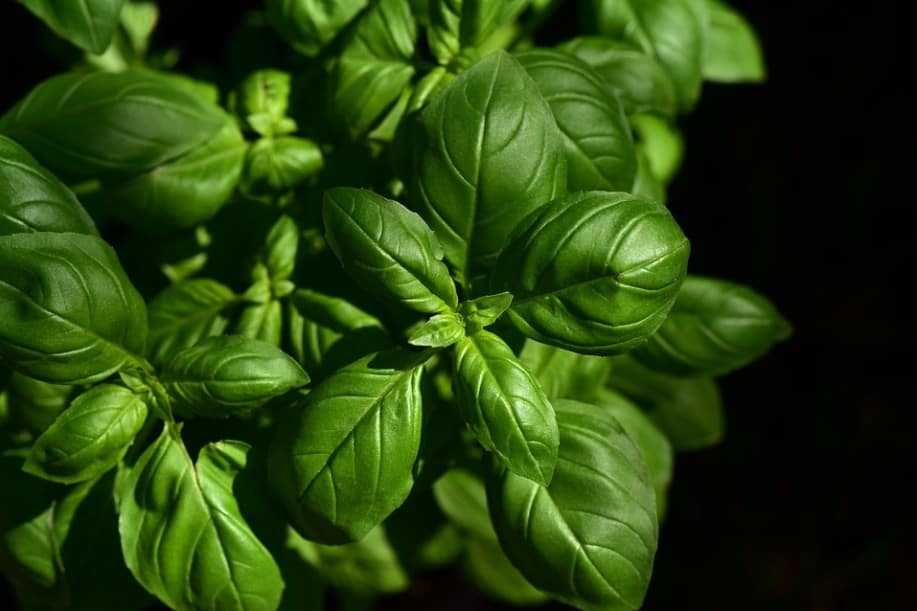 2) Parsley Leaves
Parsley leaves are the best substitute for basil if you need to use it in soups, salads, casseroles, and baked dishes. This substitute imparts an earthy flavor to your dish so make sure to add parsley at the beginning of the cooking process.
This substitute has a stronger flavor than basil that may or may not be what you are looking for in your recipe. If you find that the parsley is too strong in its substitute form then I recommend adding an extra dose of fresh basil after it has been cooked to balance out the flavors better. Parsley also tends to lose its bright color when exposed to high heat, so this substitute is best used in cold dishes like salads or salsa. Two teaspoons of dried parsley are equivalent to one tablespoon of fresh parsley leaves.
1) Cilantro Leaves
Cilantro leaves are often used as a substitute for basil because they have similar health benefits including strong anti-oxidants. The component slows down cell aging and prevents cancerous cells from growing. You can also use fresh or dried cilantro leaves as a substitute for basil in most recipes. Their distinctive taste does not overpower other ingredients in your dish.
Cilantro leaves are a popular substitute for basil in the Middle East, Southeast Asia, and South Asia. This substitute is easily identified by its distinct flavor, a mix of lemon and coriander. Cilantro leaves work great when making chutneys or curry dishes that require fresh herbs for taste.
Bonus
Pennyroyal Leaves
Pennyroyal leaves are also an excellent substitute for basil if it's unavailable or too expensive at the grocery store. This substitute has a slightly bitter and peppery flavor, with hints of mint and parsley. It adds a wonderful aroma to any meal when used as a substitute for basil in curry dishes, especially fish dishes. The pennyroyal compliments both flavors well. You can add pennyroyal leaves into your dish when cooking or sprinkle it on top before serving to prevent the flavor from dissipating.
Basil Oregano
Basil oregano is an incredible substitute for basil in pasta dishes, soups, stews, pesto, and sauces. It has a milder taste than basil so substitute only ¼ of your recipe's required amount of basil with basil oregano substitute to maintain the original taste. Note that this substitute will have little impact on curries because these two herbs do not complement each other well.
As you can see, there are several substitutes for basil which makes this herb very affordable. If a substitute for basil is used correctly, it will still allow your dish to have the original taste you're looking for.
READ MORE: