Coconut Extract Substitute: 5 Unique Replacements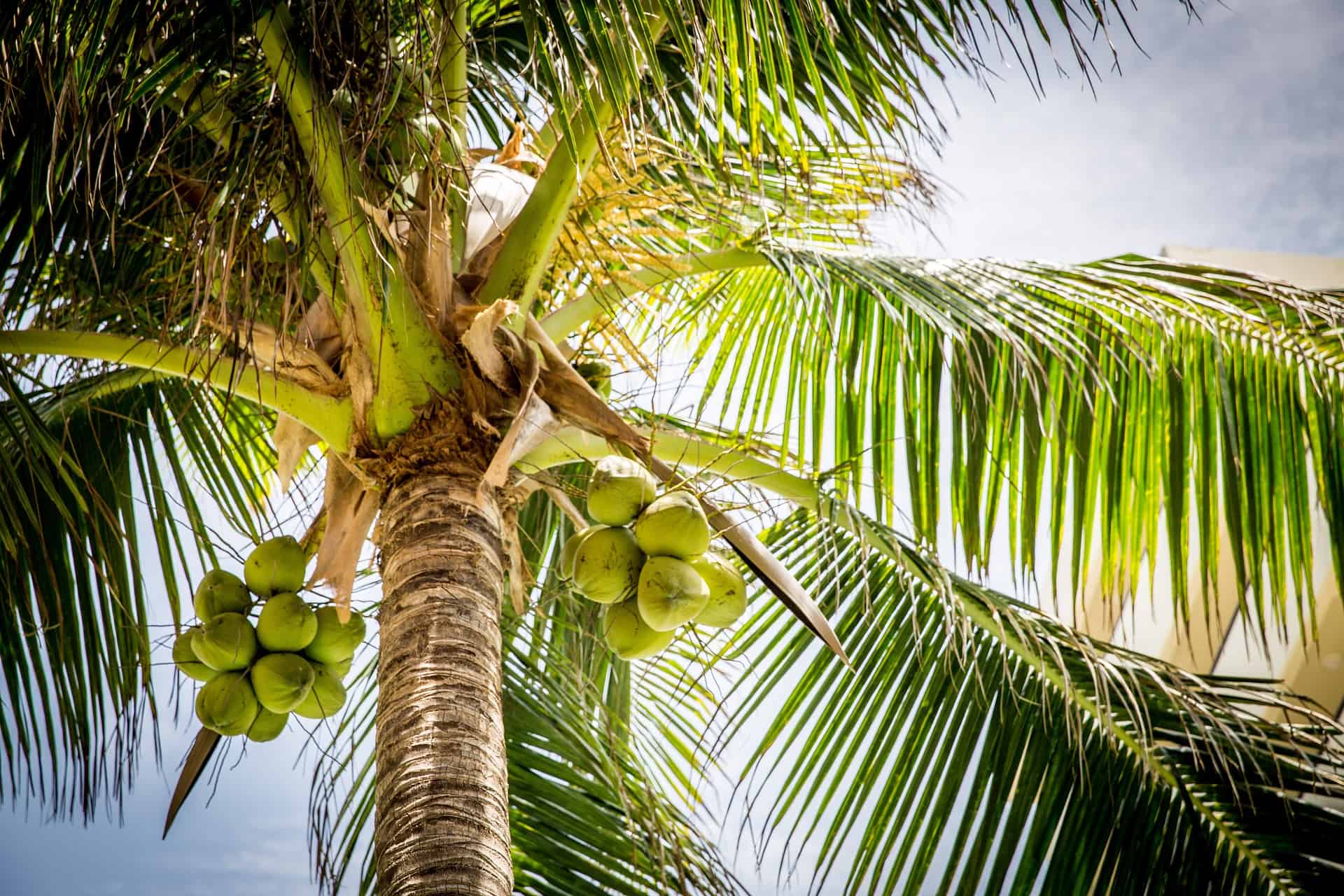 Coconuts are readily available in any supermarket. And coconut extract, which is extracted from the actual nut, is common in many recipes for its unique flavor. However, if you're allergic to coconuts or just want to try something different in your recipe, there are several dietary options that can mimic this powerful extract.
Here are five alternatives to using coconut extract in your next dish

• Vanilla
• Almond Extract
• Hazelnut Extract
• Butter Flavoring (Butter Buds)
• Olive Oil
Vanilla Extract

For every teaspoon of coconut extract called for in a recipe, use 1/4-1/2 teaspoon vanilla extract instead. This substitution will change the overall taste of your dish so keep an eye on it while you experiment!
Butter flavored extracts could be used as well, though their flavor is far different than that of real butter and may not work in all applications. Butter flavoring comes in two forms: imitation butter flavor (as seen here) and natural flavors such as diacetyl, acetoin, and pentanedione. Natural flavors tend to have a more subtle taste than imitation but both can be found online or at any specialty baking store.
TIP: If you can't find either of these flavorings, try using coconut milk instead to add the taste without any of the allergy concerns. Just make sure you also add some thickener (arrowroot or tapioca starch), otherwise, your recipe will end up too thin!

Vanilla works well in most recipes that call for coconut extract. It has a similar flavor but is not quite as potent and doesn't come with the same health risks. To substitute vanilla extract, use 1/4-1/2 teaspoon vanilla extract per teaspoon of coconut oil called for in a recipe.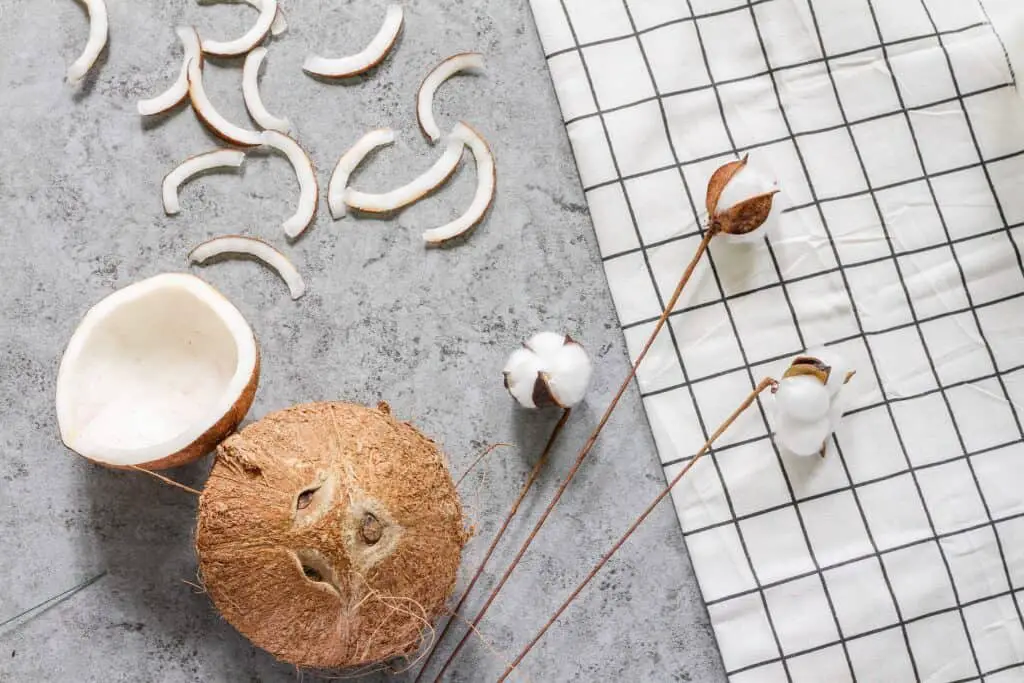 Almond Extract
Almond Extract has a very strong flavor on its own so if you're looking to replace more than one tablespoon of coconut oil in a recipe, it might be best to combine almond extract with another substitute such as butter flavoring or even vanilla.
In general, try using 1/4-1/2 teaspoon of almond extract for every teaspoon of coconut extract called for in a recipe.
Hazelnut Extract

Hazelnut Extract is not quite as strong as almond extract and has a bit of a chocolate undertone that mixes well with other flavors. You can use this type of extract in the same way you would use almond extract if needed — usually, one part hazelnut to two parts alternative flavor is a good starting point.
Butter Flavoring (Butter Buds)
This works wonderfully because they are already so buttery! The main difference between butter-flavored extracts and real butter is that the butter flavoring is sometimes made with dairy or soy that you would not want to use if you were cooking for someone who has a serious allergy.
If this doesn't apply, try using 1/4 teaspoon of butter-flavored extract per each teaspoon of coconut oil called for in a recipe. This substitution will change the overall taste of your dish so keep an eye on it while you experiment!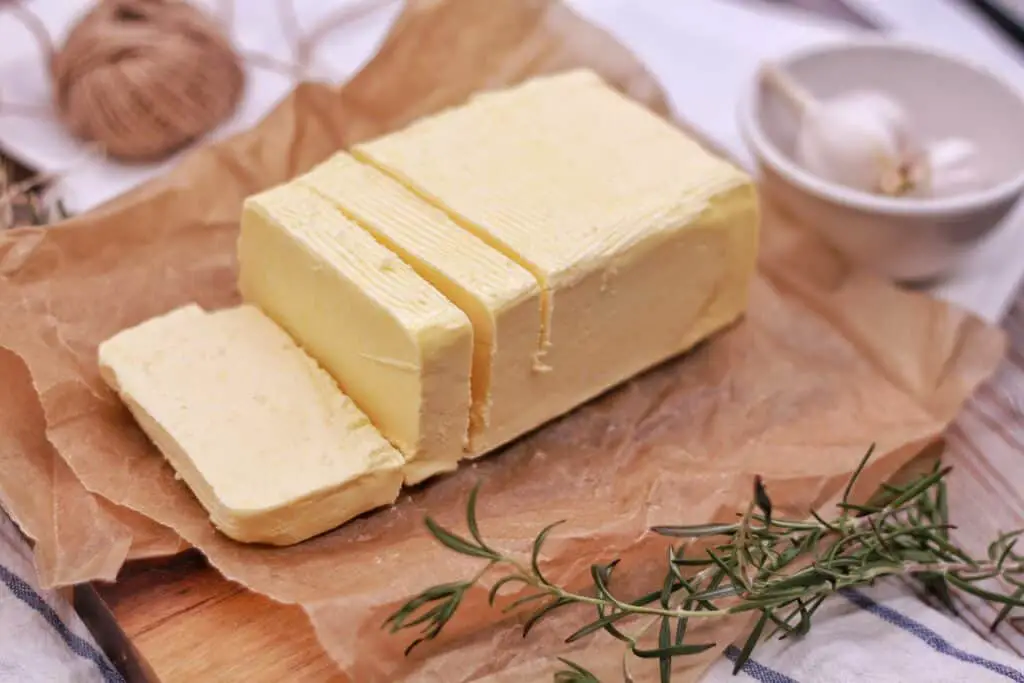 Olive Oil
Olive Oil may sound like an odd choice but it actually makes a great substitute in some recipes such as baked goods and other dishes where strong flavors are not needed. Try using one tablespoon of olive oil per cup of flour called for in any baking recipe that uses coconut extract substitute.
Health Benefits of Coconut Extract
Coconut extract is made from the oil of fresh, mature coconuts harvested at their peak ripeness. The fatty acids in coconut oil are easily digested and can support heart health, boost metabolism and even help improve symptoms associated with Alzheimer's, Parkinson's, and other neurological disorders.

It also contains lauric acid, which has strong antiviral properties.

Despite all these benefits though, many people love to cook with it simply because of its amazing flavor! If you or someone you know suffers from an allergy to coconuts but would like to enjoy this tasty extract in your next dish, try one of our five suggestions above.

Although there are many coconut extracts alternatives Coconut Extract Recipe.
Coconut Extract Recipe Ideas

If you're looking for a recipe to use with your coconut extract, try one of these!
Coconut Cake
With the flavor of fresh coconut and a rich cream cheese filling, this yummy cake is perfect for parties and celebrations.
Vanilla Cupcakes w/Coconut Frosting
These cupcakes will take your taste buds on a delicious trip to the tropics and back! The frosting has an extra sweet kick thanks to the addition of coconut extract.
Strawberry Shortcake Parfaits
Sweet strawberries layered with vanilla cake create a refreshing summer treat while real coconut extract adds some tropical flair! Try adding rum or some other fruit liqueur to make it even more decadent.
Raspberry Bars
These bars are the perfect grab-and-go breakfast or snack that can help fuel your day with healthy fats and carbohydrates! They're especially delicious when topped with our coconut frosting recipe above — real coconut extract really takes this dessert to the next level!
Gotta Love Coconut Substitutes!
Grab-and-goIt can be difficult to find food substitutes for certain allergies and health conditions, but coconut extract is one of the easiest to replace thanks to all of these great options! You can try anyone or combine a few depending on which you like best and how strong you want the flavor. Remember that you can always add more, but once it's in there, it's hard to take it back out again without affecting taste! Plus most of these options are healthier than using conventional coconut oil anyway — what could be better? Happy cooking!
Is Coconut Oil Healthy?

There are several reasons why people use or might want to use coconut oil even though there are many ways they might feel allergic to it. Some examples include:

• They enjoy the taste and smell of it and don't mind the potential consequences.
• The consequences are worse than ingesting coconut oil, for example, they might suffer more from chocolate or meat allergies.

They don't know they have a food allergy or suspect but want to find out if indeed there is one.
The first two are perfectly fine approaches for people who are not allergic to anything else.

The last approach though has many negative aspects because you could end up with anaphylactic shock which can lead to death very quickly if medical attention is not provided within minutes.

Symptoms of Anaphylactic Shock Here are some symptoms that will typically show up in case of anaphylaxis: Mental confusion, trouble breathing, sneezing and wheezing, nausea or vomiting, feeling like there is a lump in your throat.

Stomach pain and cramps might interfere with your ability to breathe too. If you have any of these symptoms immediately go to the ER because this could be anaphylaxis beginning.
You can also read: Can You Reheat Oatmeal?