Can You Freeze Cream Cheese?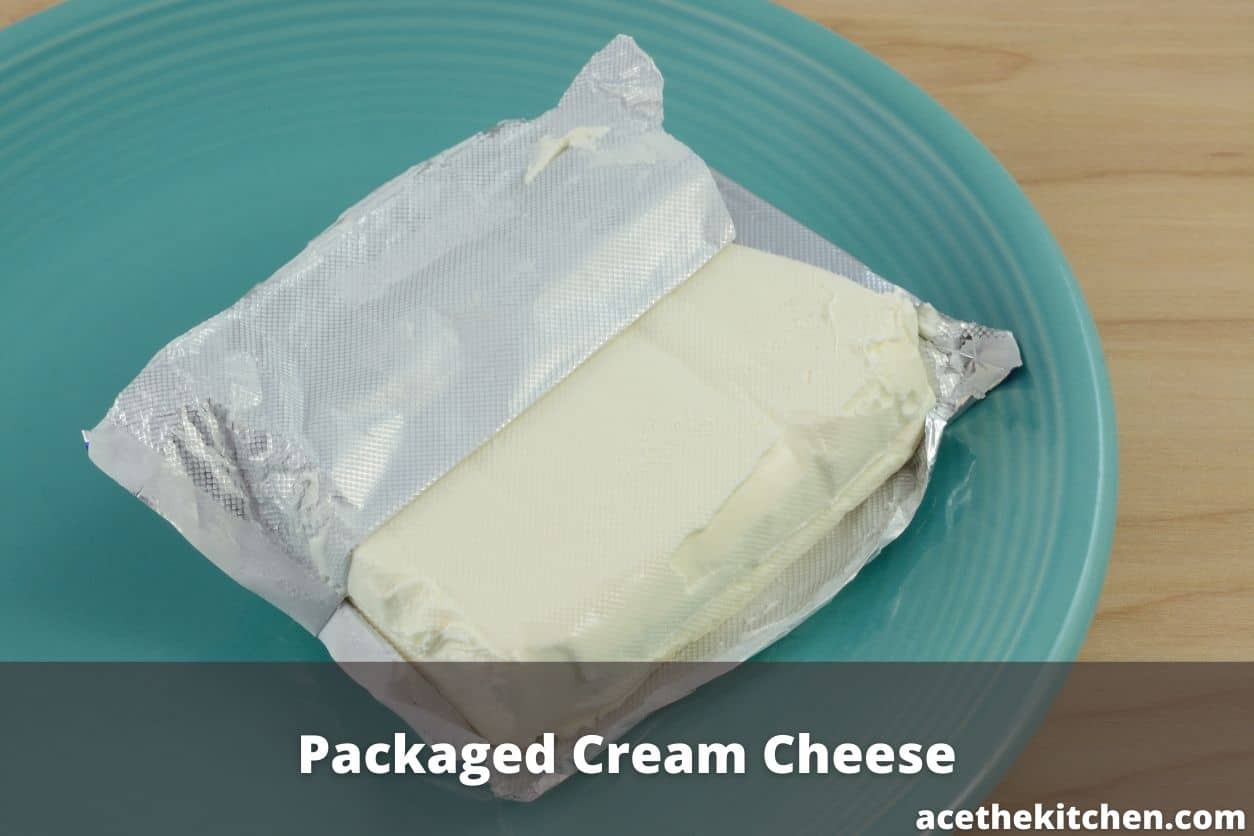 Perhaps you encountered a great cream cheese sale at the supermarket and want to stock up on it. Or maybe you opened up a large tub of cream cheese to make two cheesecakes, only to learn that half of your guests can't stay for dessert.
It might get you wondering – can you freeze cream cheese?
In short, yes, you can freeze cream cheese. However, before you get ready to toss frozen cream cheese on your bagel, read on for details on when and how to freeze cream cheese.
The Texture Conundrum
Let's start with this – freezing, thawing, and eating cream cheese is safe to do.
However, its texture is a different story. 
When you freeze cream cheese, it often loses its smooth, creamy texture. Instead, it gets crumbly, and water often accumulates on top.
For this reason, if you plan on freezing cream cheese, we recommend only doing so if you plan to use it for baking sweets or casseroles. That way, your recipes will still benefit from the delicious flavor of cream cheese without your tongue having to stomach its texture change.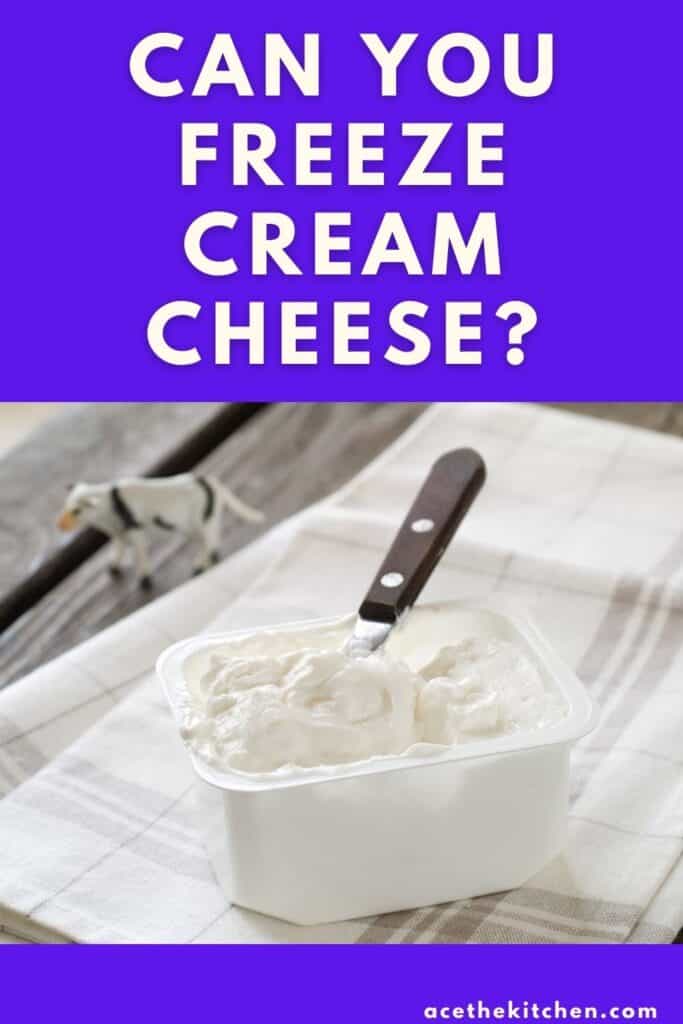 How to Freeze Opened Cream Cheese
When you want to freeze an open package of cream cheese, start by checking the expiration date. If it's already past the deadline, then your cream cheese is better off in the trash than your freezer.
Assuming that your cream cheese isn't past its deadline, though, freezing it is simple. Simply scoop out the cream cheese and put it into a freezer-safe container. Make sure it's air-tight to avoid the cream cheese from getting freezer burn.
Despite what you may think when you've left a tub of ice cream sitting in your freezer for too long, you can prevent freezer burn. By making sure no air can access your cream cheese, you'll stop ice crystals from congregating there – and those ice crystals would love access to your cream cheese since they gravitate towards moist items in the freezer.
Before tucking your cream cheese in the freezer, put a label on it so that you know the date you put it in there for the next time you pull it out. We recommend leaving your cream cheese in the freezer for a maximum of two months. 
So, you better get planning how you'll use it!
Extra Protection for Opened Cream Cheese
Although your cream cheese should be fine if you use an air-tight container to store it in, if you have plastic wrap or a freezer bag on hand, it doesn't hurt to take this extra step.
By wrapping your cream cheese container in plastic wrap or sticking it in a freezer bag, it all but guarantees to cover any pesky tiny entrances in your container that air could get into.
Again, going this extra mile isn't necessary, and we don't recommend spending the extra money to do so. However, it doesn't hurt to give it a go if you already have plastic wrap or a freezer bag lying around your kitchen.
How to Freeze Unopened Cream Cheese
Here's some great news if you like to minimize your kitchen clean-ups: You don't have to dirty up any dishes by freezing unopened cream cheese. 
We still recommend checking its expiration date, but after doing so, you can pop your cream cheese in the fridge right from the grocery bag.
Because of its tin foil and cardboard packaging, cream cheese comes pre-prepared as a defense against freezer burn. 
Just as with opened cream cheese, you should label the package with the date that you put your cream cheese in the freezer and set a reminder to use it within two months.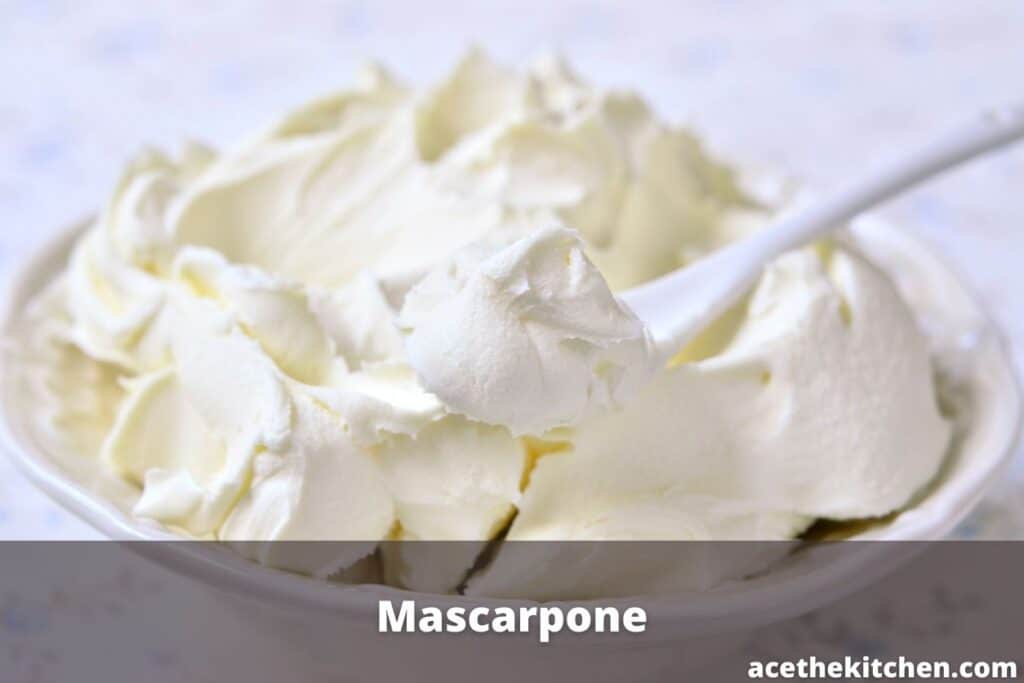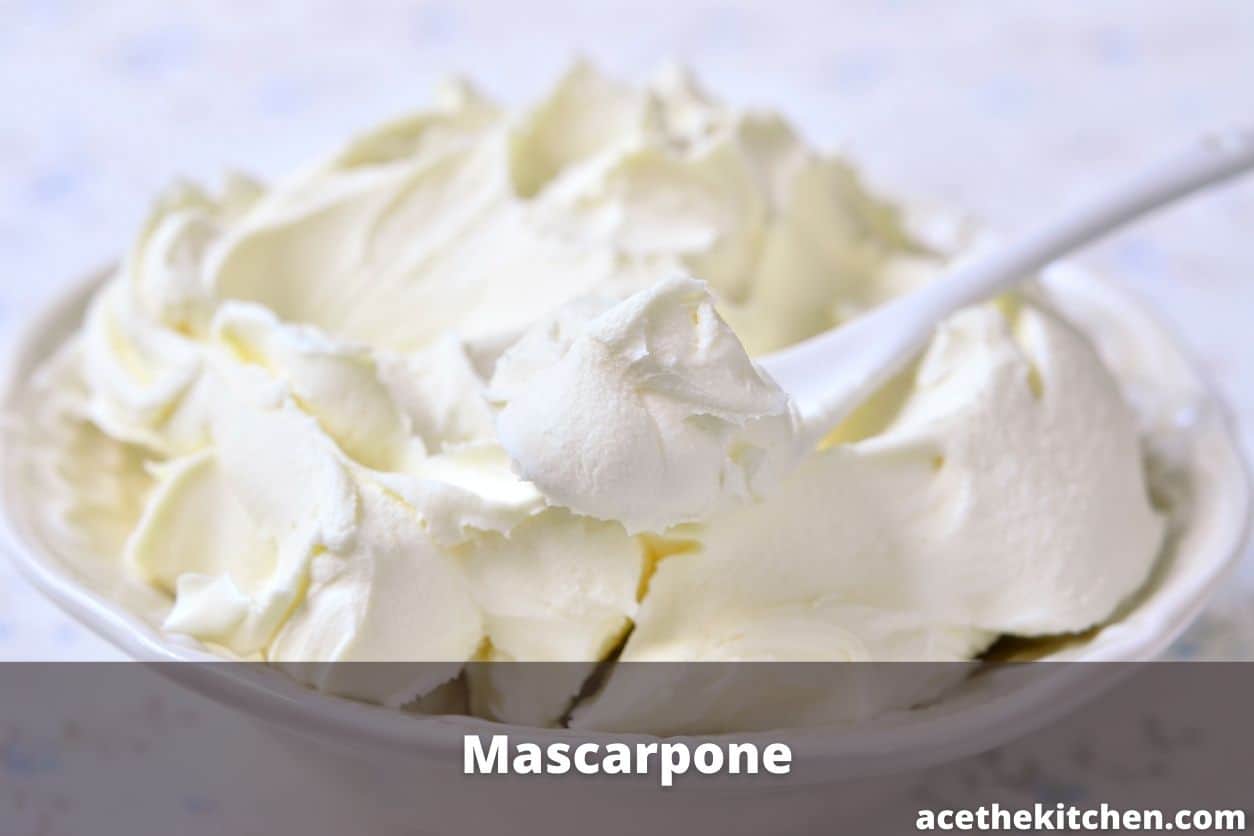 Tips for Thawing Frozen Cream Cheese
Once you're ready to use your cream cheese, pull it out of the freezer and set it in your fridge. Ideally, you should let it sit in the fridge overnight so that it's easier to work with (remember, you'll want to use it for baking).
However, after a few hours, the cream cheese will thaw enough to make it usable if you're in a rush.
As mentioned earlier, get ready for your cream cheese to have a different texture than before you froze it. 
The reason is due to syneresis. We won't dive too deep into chemistry here, but basically, water gets released from a protein gel network when it's in homogenized milk with at least 12% fat.  
In layman's terms, cream cheese is about 50% water. Therefore, when cream cheese gets cold, the water molecules separate, leaving behind cheese curds and an overall dryer and waterier cream cheese than what you started with.
Using Thawed Cream Cheese
Because of the water separation that happens during cream cheese freezing, it's best to spend a bit of time trying to get your cream cheese as closely back to its original state as possible.
You can do so by using a whisk or spoon.
Roll up your sleeves and get ready to put some muscle into it – unlike mixing liquids with flour, the cheese won't want to soak up water willingly.
In fact, even after you mix the water back into the cream cheese mixture, it will likely still have some small lumps. That's okay; after all, this is a cream cheese that you should be using in recipes.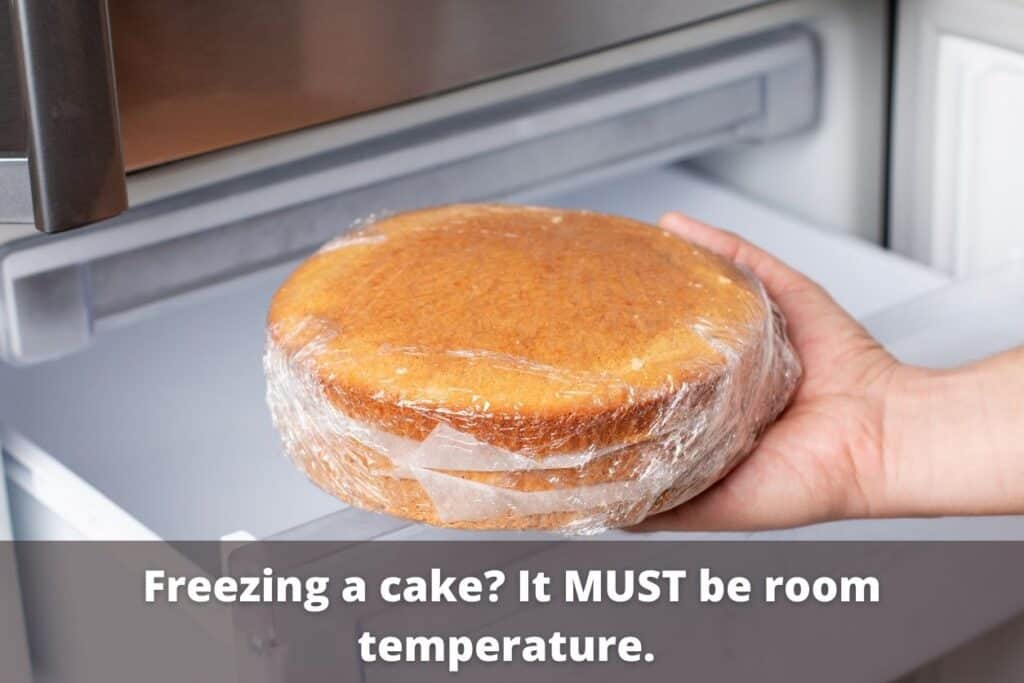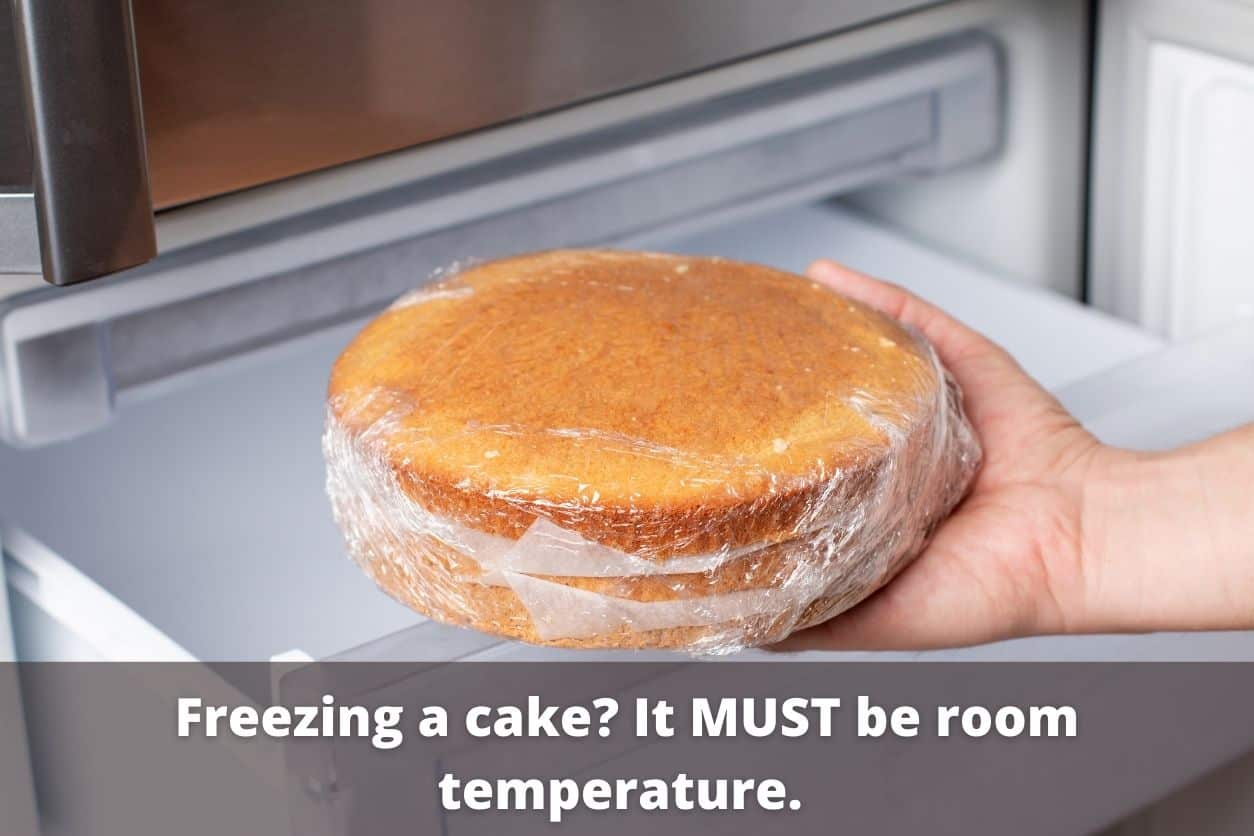 Recipe Recommendations for Frozen Cream Cheese
If you're reading this after having pulled out your cream cheese from the freezer and realizing that it's no longer appetizing to use on a bagel, you might be wondering – what can I make with thawed cream cheese?
Luckily, you have a lot of options. Below are some of our favorite recipe ideas containing cream cheese:
Potato casserole
Cream cheese pound cake
Cheesecake
Baked dip 
Cream cheese cookies
Cream cheese chicken
And the list goes on! A quick search on the Internet will reveal tons of options – you're sure to find one that your whole family will love.
Thinking About Freezing Other Cheeses?
If you're at the grocery store and overwhelmed by the great sale they have on many different kinds of cheese, it might make you wonder whether you'd be better off investing in cream cheese or another cheese.
So, does cream cheese freeze better than hard cheeses?
No, it doesn't. 
Therefore, if you don't have your heart set on a particular cheese, but you want to choose some kind of cheese to freeze, we recommend selecting a hard or semi-hard cheese. Below are some freezer-friendly cheeses:
Parmesan
Mozzarella
Cheddar
Like cream cheese, these cheeses will have a crumbly texture when you take them out of the freezer and thaw them. However, you can expect their taste to remain the same. 
Shredded cheese is another great option for freezing; simply leave the pre-shredded cheese in its bag and pull it out of your freezer when you need it. 
You can store hard cheeses the same way you'd store cream cheese. And, above all, if it's in the wrapper, leave it in the wrapper.
Wrap Up
So, can you freeze cream cheese? Absolutely!
However, you should only freeze cream cheese if you plan on using it as a recipe in a dish and not as the main condiment. 
Cream cheese lasts around two months in the freezer, and although it loses its creamy texture in the process, it's perfectly safe to eat.