Pad See Ew vs Pad Thai: What's the Difference?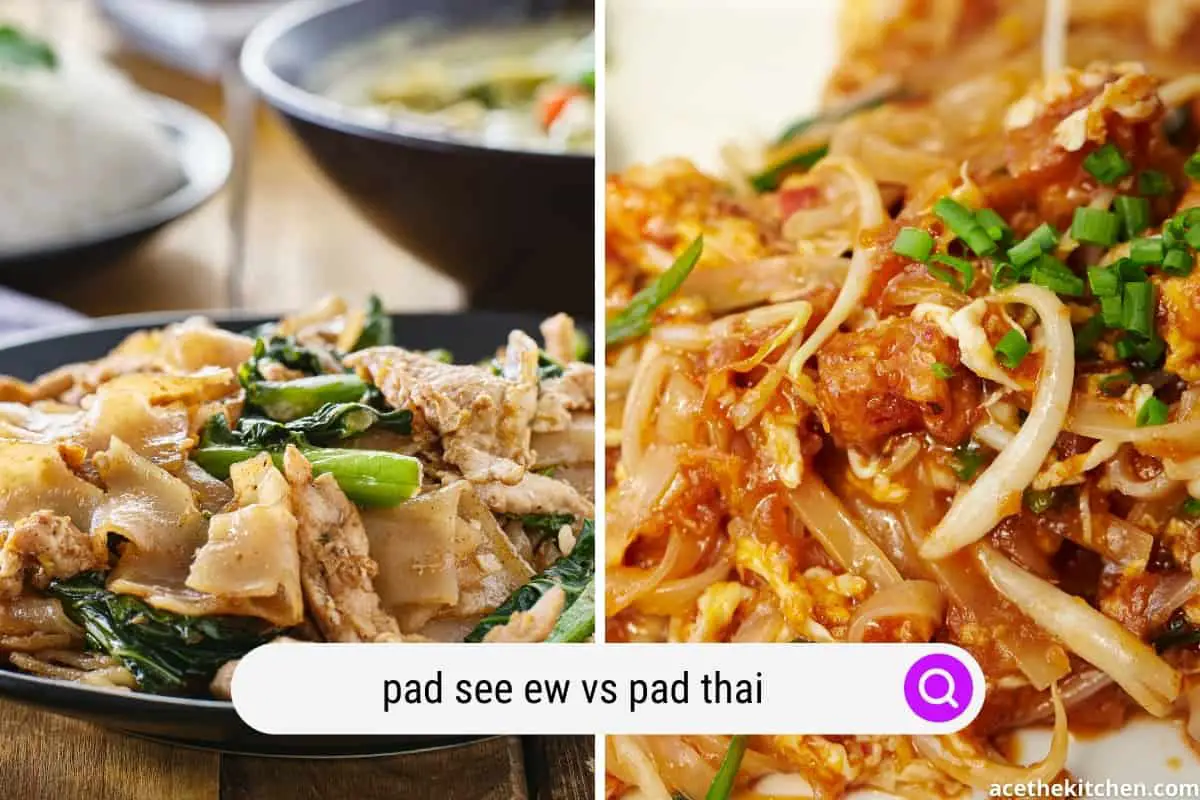 Thai cuisine is marked by bold flavors and intense aromatics like ginger, garlic, and chiles. Meals are usually vegetable-forward, incorporating many herbs such as Thai basil alongside a bed of rice. However, two of Thailand's most popular dishes break this mold: Pad See Ew and Pad Thai.
While these two Thai classics may seem the same to the undiscerning eye, they are distinct dishes with unique flavor profiles. They share many ingredients, and most take-out menus have nearly the same description: stir-fried rice noodles with vegetables and your choice of protein.
So, what's the difference between Pad See Ew vs. Pad Thai?
There are two main differences between the two. Pad see ew uses wider noodles, while Pad Thai rice noodles are smaller. Pad Thai is sweeter than Pad See Ew, which is saltier from the different types of soy sauce utilized in the dish. Those are the key differences, but there's still more to know about these delicious noodles.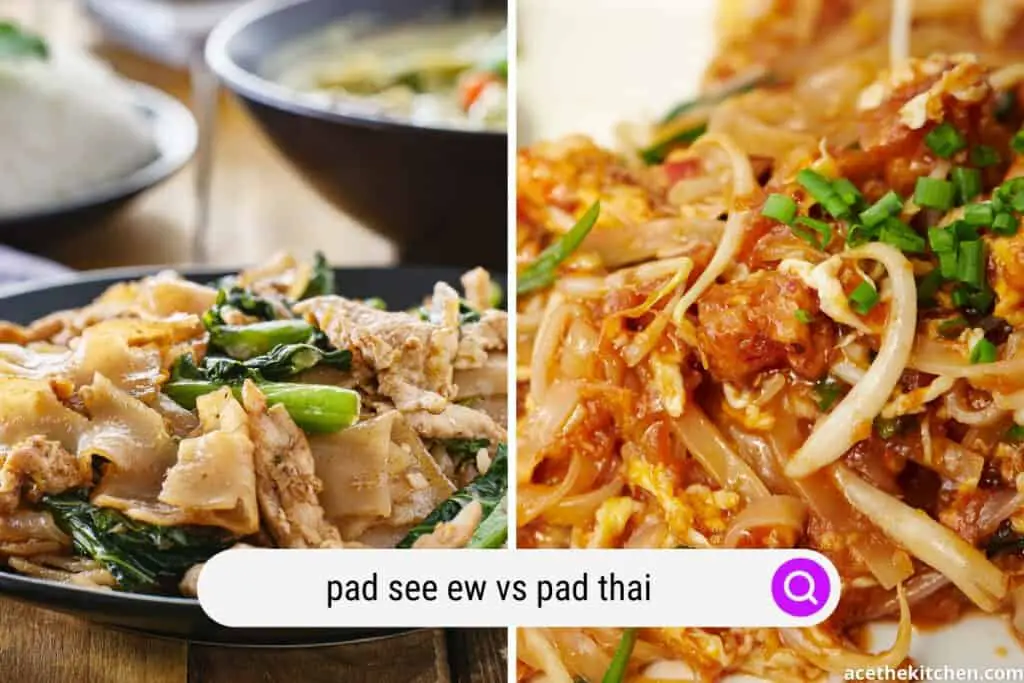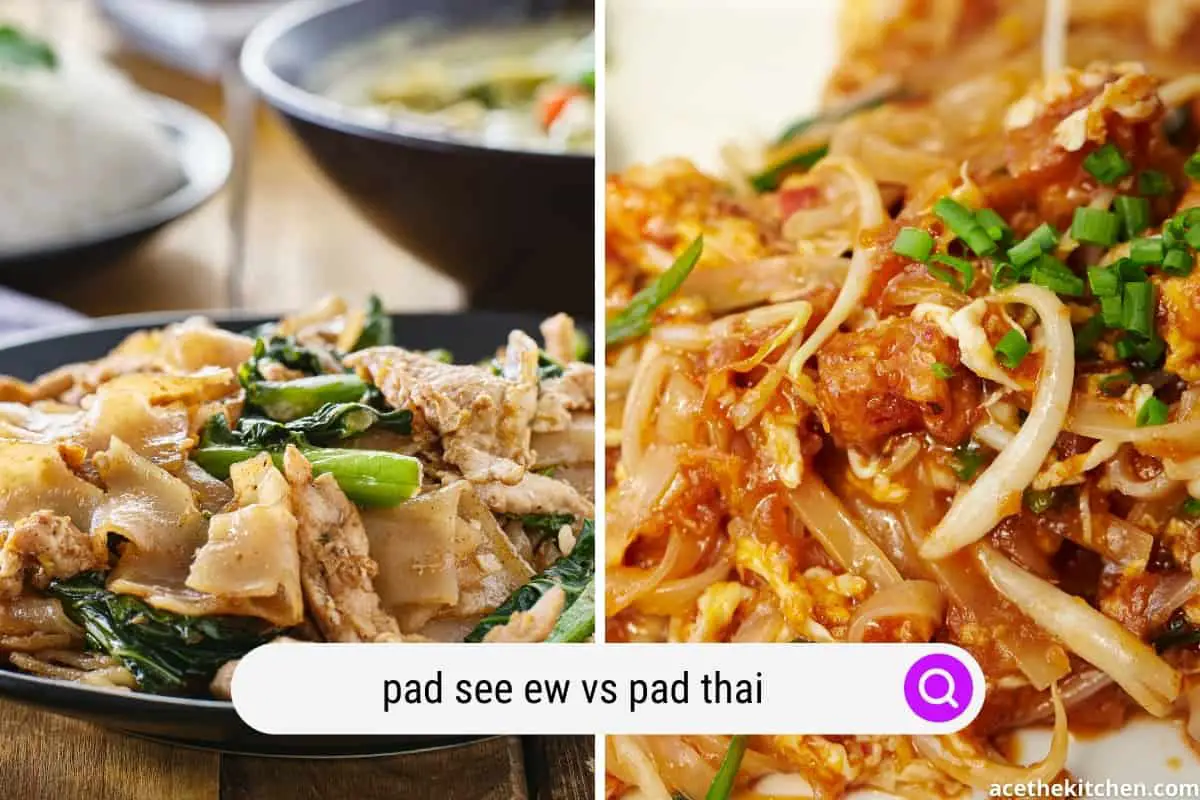 Two Thai Favorites With Foreign Origins
American audiences are generally more familiar with Pad Thai, and for a good reason. The noodle dish has been promoted as one of Thailand's favorites, and its popularity helped Thai cuisine gain global recognition. It should be a surprise that Pad Thai isn't a Thai dish.
Both Pad Thai and Pad See Ew use rice noodles introduced to the region through Chinese influence. The stir-frying technique used to cook rice noodles is also Chinese. So why are either of these considered Thai food? Though they originated elsewhere, both dishes have been adopted in Thai culture.
Pad See Ew
The translation of Pad See Ew is "soy sauce stir-fried noodles," which gives a lot of insight into how the dish is prepared. Frying the wide rice noodles in a wok with soy sauce creates caramelizing, providing the dish with flavor.
Two types of soy sauce are used in the process. In addition to light soy sauce, which most people use more regularly, dark soy sauce is used. This ingredient is sticky and almost syrupy in consistency. The dark soy sauce builds the charred flavor prevalent in Pad See Ew.
Vegetables, traditionally Chinese broccoli, are stir-fried into the dish, as well as garlic. Protein is also added as tofu, meat, or egg. In the Thai style, Pad See Ew is usually prepared with beef, and most of the remaining liquid is cooked out.
There are many other styles of this dish, which originated in China. Pad See Ew has variations in Malaysia, Singapore, and Laos. What sets the Thai version apart is that it is served dry. Other similar dishes allow the simmering liquids to remain as a sauce.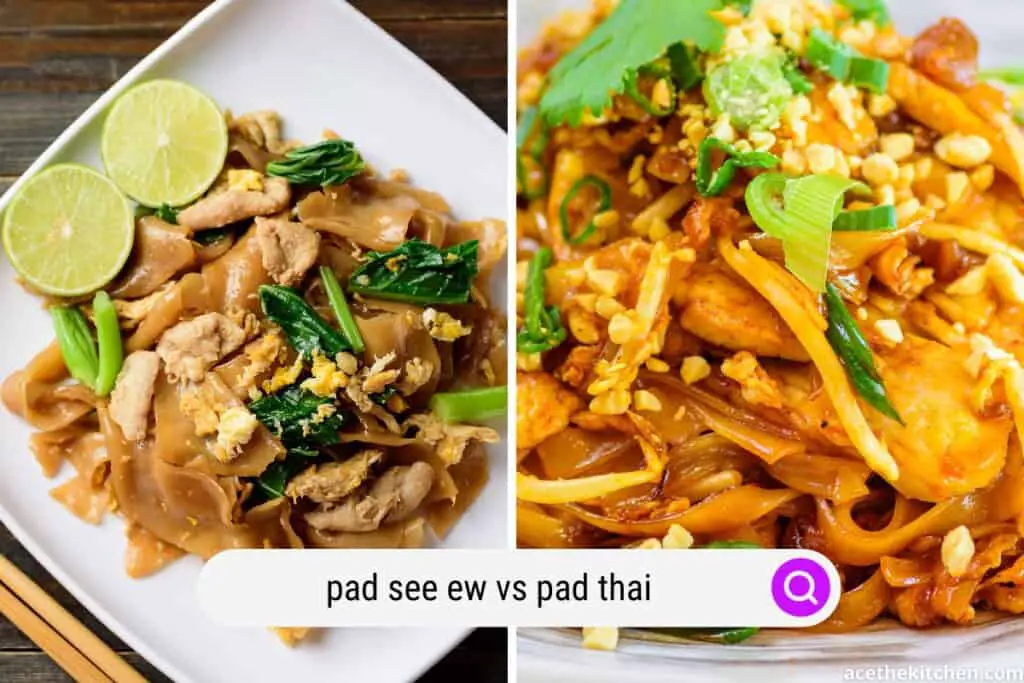 Pad Thai
Pad Thai also utilizes rice noodles but uses a thinner variety than Pad See Ew. Another difference is Pad See Ew usually calls for fresh rice noodles, while Pad Thai is generally made with rehydrated ones. The sauces used are very different too.
Tamarind juice, fish sauce, and sugar bring a salty-sweet flavor to this stir-fry dish while also adding a tart element, heightened by the addition of lime and punch of spicy Thai chiles. Pad Thai was created with the four most prominent flavors of Thai cooking in mind: salty, spicy, sour, and sweet.
The concept of the Pad Thai dish was heavily pushed during the 1930s, a challenging economic time for Thailand. Before this, the dish may have been made by ethnically Chinese people living in the country. Pad Thai was popularized for several reasons.
The government, especially former Prime Minister Phibun, wanted a Thai dish to give the nation a solid cultural identity. Plus, the recipe for Pad Thai was extremely nutritious in addition to being cheap to prepare. With inexpensive protein like shrimp and nuts combined with ample amounts of fresh green onions and bean sprouts, Pad Thai serves as an affordable way to fill up.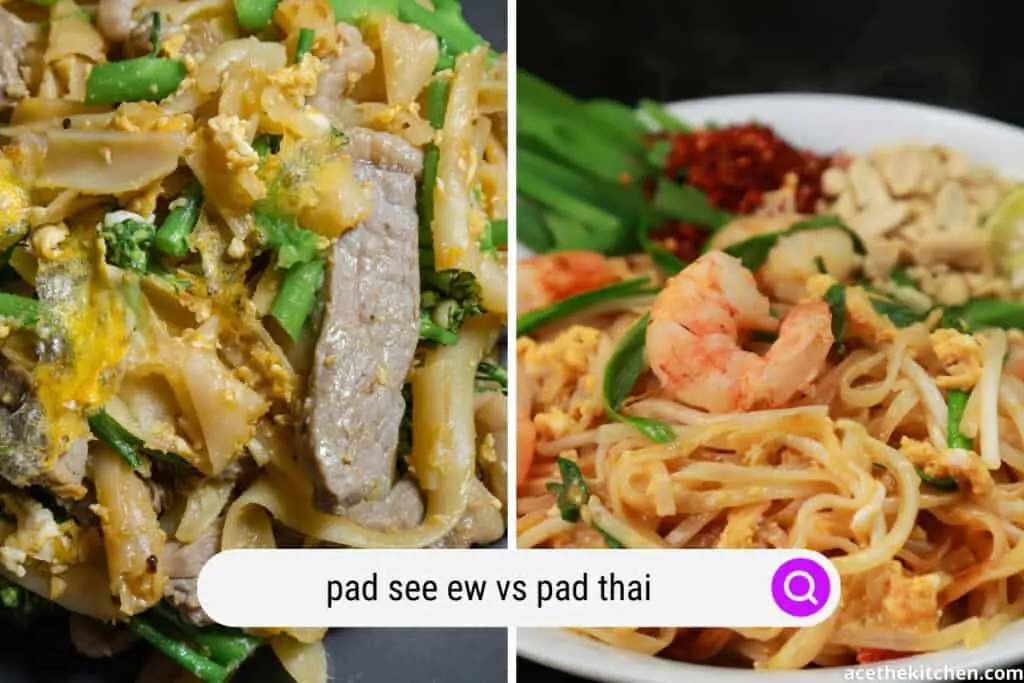 The World's Image of Thai Food
Food serves not only as a means of expression but also as a tool for economic growth. A highly recognizable national dish like Pad Thai helps showcase the region's food, inspiring new restaurants and encouraging tourism. In this regard, Pad Thai has been a wildly successful dish in terms of popularity and creating new business for Thailand.
While Pad See Ew isn't as popular, it is still an essential part of the food culture in Thailand, and everywhere Thai food is being served today. Even though these two dishes have origins in Chinese techniques, their development in Thailand has led them to become authentic Thai dishes.
Preparing Pad See Ew and Pad Thai
One thing these two dishes have in common is the way they are cooked. Besides the prep work, the techniques used for producing these dishes are nearly identical. The only difference is the ingredients and Pad See Ew cooking out most of the sauce.
The most challenging part of creating these dishes is executing the stir fry technique. Proper equipment should be used to achieve the right texture for these dishes. To begin stir-frying, a wok is necessary.
Woks ensure a fast but even cook for stir-frying, but choosing one can be difficult. Most recommend a carbon steel variety to aluminum or stainless woks. The type of wok also depends on the stove type being used. A flat-bottomed wok works well on electric stovetops, while gas stoves can support a regular round-bottomed wok, though a wok ring should be added for stability.
Stir-Fry Technique
The first step in achieving a proper stir-fry is choosing the best oil. Look for options with a high smoke point that can hold up to the high temperatures of the wok. Don't use kitchen staples like butter or olive oil. These oils can change the flavor profile and don't hold up to heat. Consider options like corn, peanut, or sunflower oil.
Even though the prep work for either dish can take a while, the cook times for each are fast, usually under ten minutes. Observe the wok, so food doesn't become overcooked. Ingredients like vegetables should retain their color. This is an indicator of the flavor and nutrients.
Frequent stirring and flipping help ingredients cook evenly but do this carefully. Rice noodles, especially the wide noodle variety like in Pad See Ew, might not hold up to much movement. Use wooden tools to reduce noodle breakage.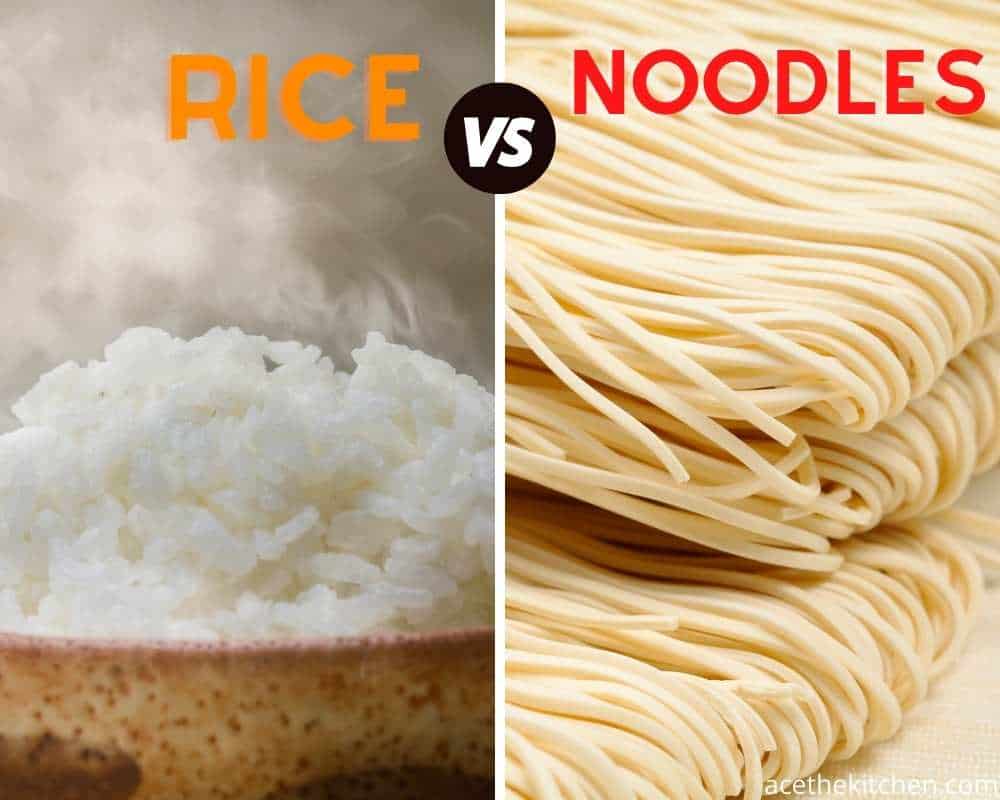 Pad See Ew vs. Pad Thai: Which Is Better?
When it comes to these two tasty noodle dishes, neither is inherently better than the other, even nutritionally. Though it varies by preparation and protein choice, Pad Thai packs more calories than Pad See Ew. However, since Pad See Ew uses lots of soy sauce, it may have more sodium than the other noodle dish.
Choosing which plate of noodles is better depends more on personal taste rather than a measurable metric. If you want something soothing and savory, opt for Pad See Ew. If you'd prefer a slightly sweet dish, go with Pad Thai. Each dish is worth trying, and you can decide which is better!
Comparing Pad See Ew vs. Pad Thai, it's easy to see the differences between the two dishes, despite their similar descriptions on the to-go menu. Try these dishes at your favorite Thai spot or get out the wok and create your own tasty noodle dish.