Is Vietnamese Food Healthy? Is Bun Cha Healthy?

Vietnamese Cuisine Is Not Only Tasty but Also Healthy
Vietnamese cuisine is relatively well-known in our country because there is a large Vietnamese community in America. So let's take a closer look at the individual recipes and ingredients.
The origin of Vietnamese cuisine
Vietnamese cuisine is a varied mix of cuisines of different nations. Until the 19th century, it was influenced mainly by its neighbors. China and Cambodia in particular had an influence on local food preparation, but the Mongol invasion in the 13th century was also reflected in it. 
In modern times, Vietnam was colonized by the French, who of course brought new ingredients and recipes to the local cuisine.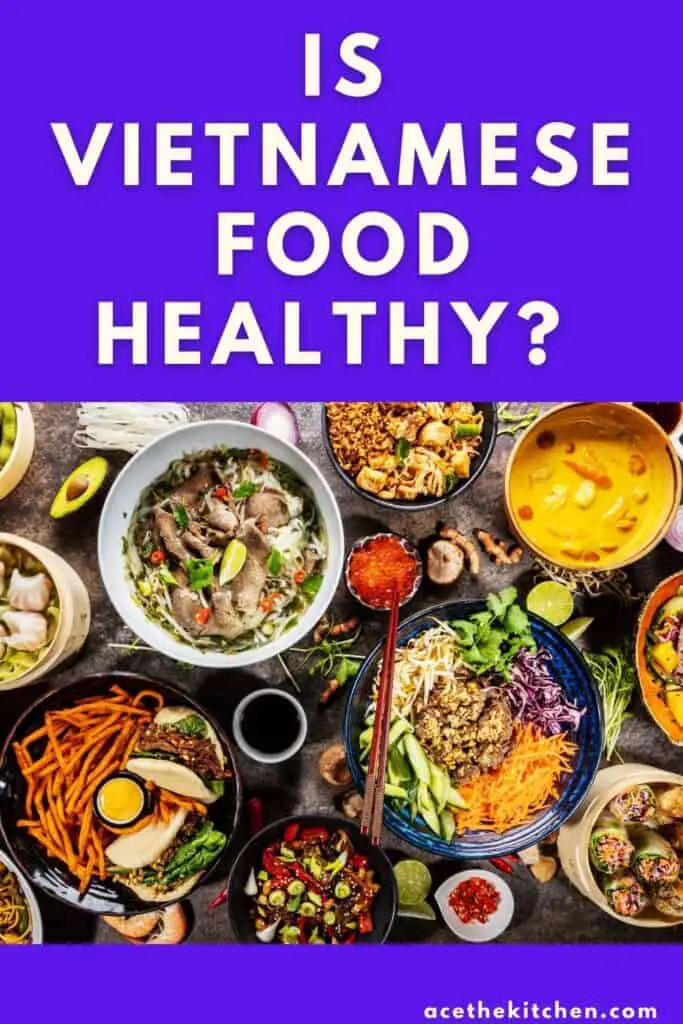 Typical Vietnamese cuisine
Vietnamese cuisine is made up of many dishes, but it is based on rice, which is widely grown in this country in Southeast Asia. For example, noodles and cakes are made from it. Meat, vegetables, and herbs are also widely used ingredients, and this combination makes up many local dishes.
Typical Vietnamese dishes include Phở Soup, which is not only consumed in Southeast Asia but is also popular in European restaurants run by the Vietnamese community. It consists of noodles, various types of meat and seafood, and there are also vegetarian variants.
Rolls called Nem are also a popular dish of Vietnamese cuisine. These are made from rice paper, in which various ingredients such as pork or crab meat, noodles, eggs, mushrooms or vegetables are packed. The rolls are fried ( Nem wound ) or served fresh ( Nem cuốn ).
Bún chả, ie grilled pork, rice noodles, herbs, vegetables, and nước chấm – dipping sauce, is also popular in Vietnam. We must also mention Bún bò Nam Bộ, which is a salad made up of fried beef, noodles, vegetables, and herbs. It is also topped with broth.
Vietnamese cuisine is also made up of fruit, from which, for example, fresh juices are made. As for other drinks, mineral waters are also popular, but also alcoholic beverages.
Interesting facts about Vietnamese cuisine
Vietnamese cuisine is healthy. It consists of fresh ingredients, in addition, fruits and vegetables are abundant.
There is a large Vietnamese community in America, whose members often run Vietnamese restaurants.
However, many of these restaurants do not prepare typical dishes, but dishes adapted to the tastes of American diners.
There is also a strong Buddhist community in Vietnam, so there are also very widespread vegetarian dishes.
Vietnamese traditionally use chopsticks for dining, but a wide spoon is also used for soup.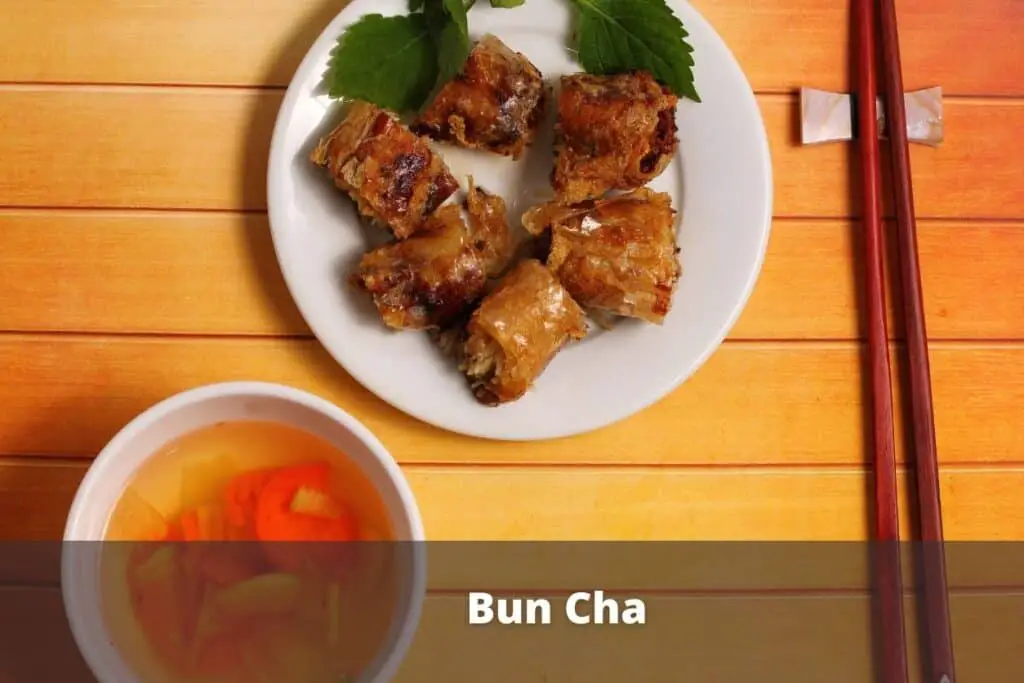 Bún chả: a dish that is becoming increasingly popular in Vietnamese bistros
Although dishes from different parts of the world started to reach us after 1989, oriental cuisine was and still is among the most popular. It was already popular before that. But do you know the dish called bún chả?
Bún chả comes from Hanoi
Bún chả is a dish whose original homeland must be sought in Vietnam, namely in the capital city of Hanoi. It was first described in 1959 by a food-book-oriented writer called Vu Bang (1913-1984). 
The first restaurant where bún chả appeared was in Hanoi's Old Quarter, on Gia Ngu. Soon, however, it spread not only outside the capital but also beyond Vietnam's borders. Nowadays, it is also one of the most popular Vietnamese dishes in the country.
What are the ingredients for a real bún chả?
Bún chả consists of many ingredients. However, the basic ingredients are fire-grilled pork belly and minced pork shoulder meatballs (chả), as well as noodles (bún). But that's not all. 
The bún chả also includes nước chấm, a diluted fish sauce for dipping with sugar, lemon juice, vinegar, garlic, chili, etc. Fresh herbs are also used (e.g. coriander, Thai basil or perilla bush). Not to forget chopped vegetables such as carrots or onions.
Bún chả and the effect on our health
If you were to ask people around you if they know bún chả, the answers would probably be mostly negative. But how is it in terms of health? Although grilled pork is not one of the ingredients that would be at the top of health-food lists, other ingredients are more interesting.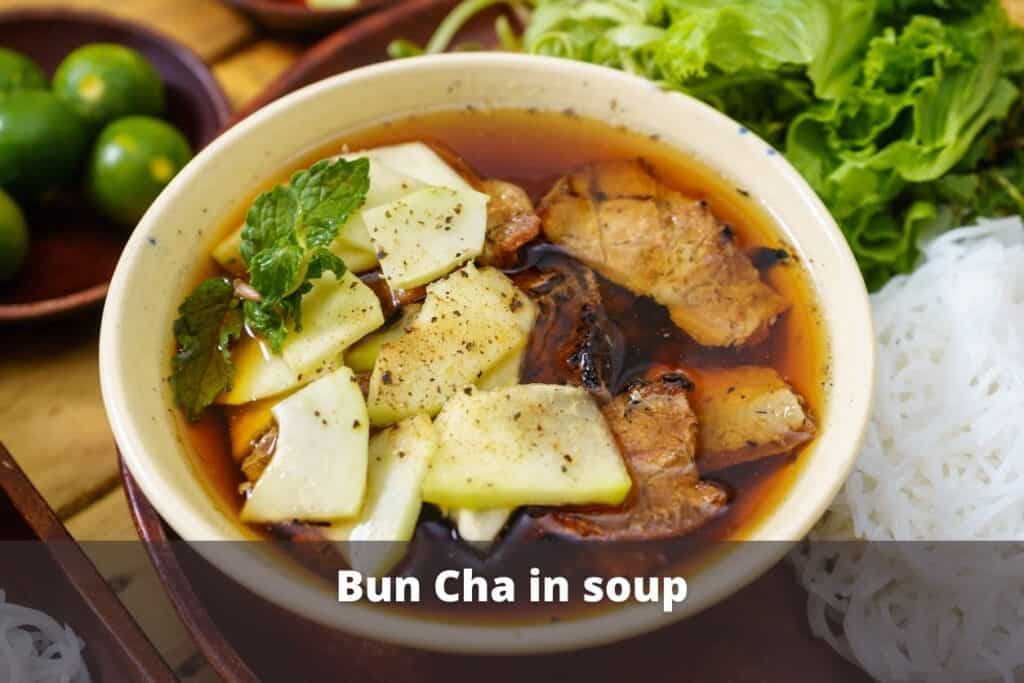 Interesting facts about bún chả
Although bún chả can be tested in many places in America, it is not usually a dish "worthy" of the name. Instead of meatballs (chả), it is usually just fried grilled pork belly.
The original recipe also includes rice vinegar. But in our country, ume ocet or apple cider vinegar is often used. Although it is not the most important ingredient, it can have an effect on taste.
Fresh Asian herbs are (or should be) part of bún chả. In particular, perilla is a medicinal herb typical of Vietnamese cuisine. It has excellent antioxidant and anti-inflammatory properties and has a positive effect on digestion.
Bún chả can sometimes be served with various side dishes. So if you order this dish and also get lime slices with it, it's no mean feat.