Egg White Substitute: Top 5 Alternatives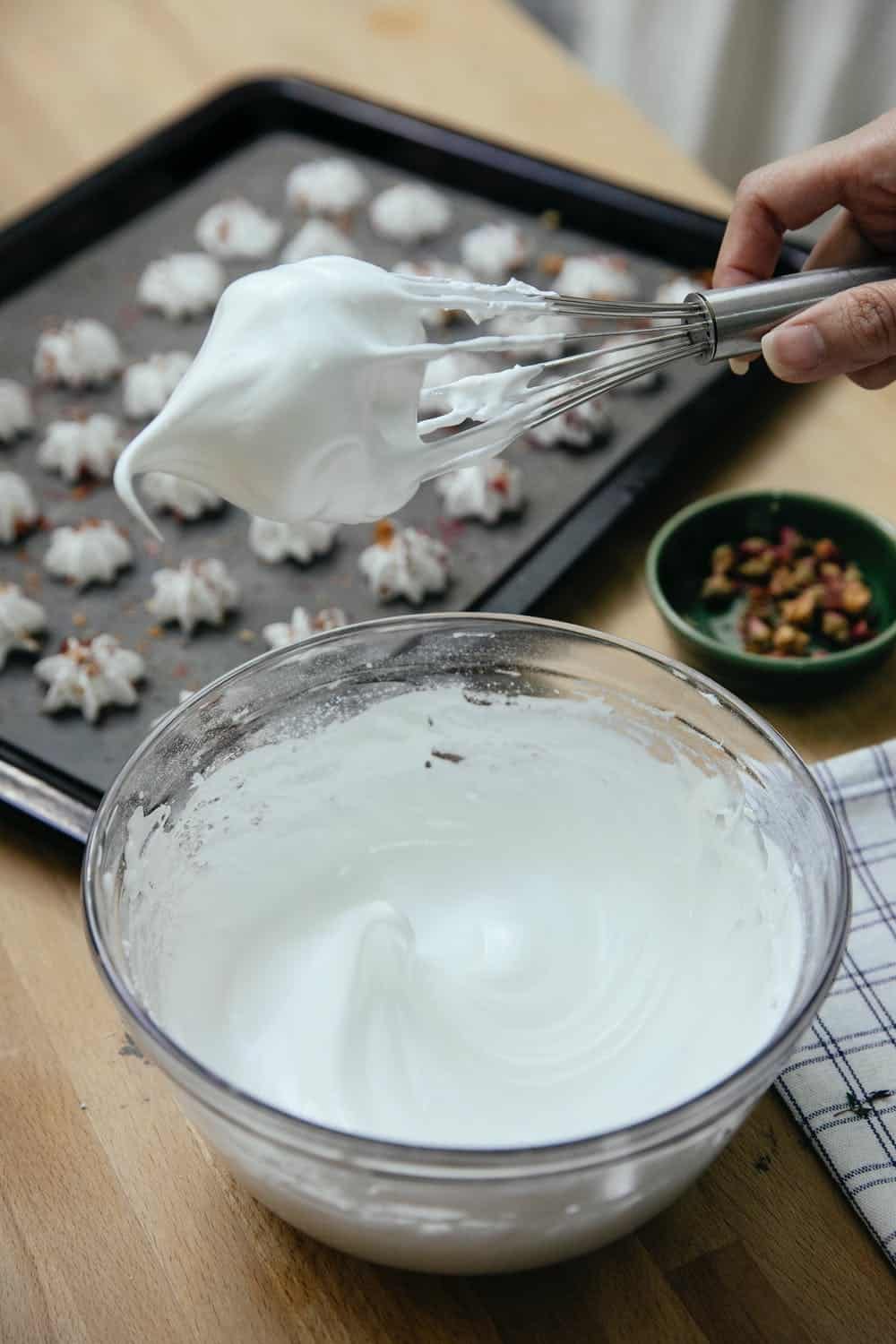 As egg intolerant people, egg white substitute is not only a necessity but also a significant inconvenience. Yes, egg white substitute has been made available in some specialty grocery stores and drugstores, but it can be pretty expensive for those on a budget.
So why should you resort to egg white substitute at all? For those that have never experienced egg intolerance, egg white substitute is simply egg whites without the egg. It's also perfect for egg intolerant people but needs egg whites to cook or bake with.
Egg white substitute does not always come cheap, and you might want to look into egg substitutes first before resorting to egg white substitute. Here are our top egg white substitutes (and egg substitute) that you can resort to if you really don't want to use egg whites in your recipes, we've got some great alternatives for you to choose from!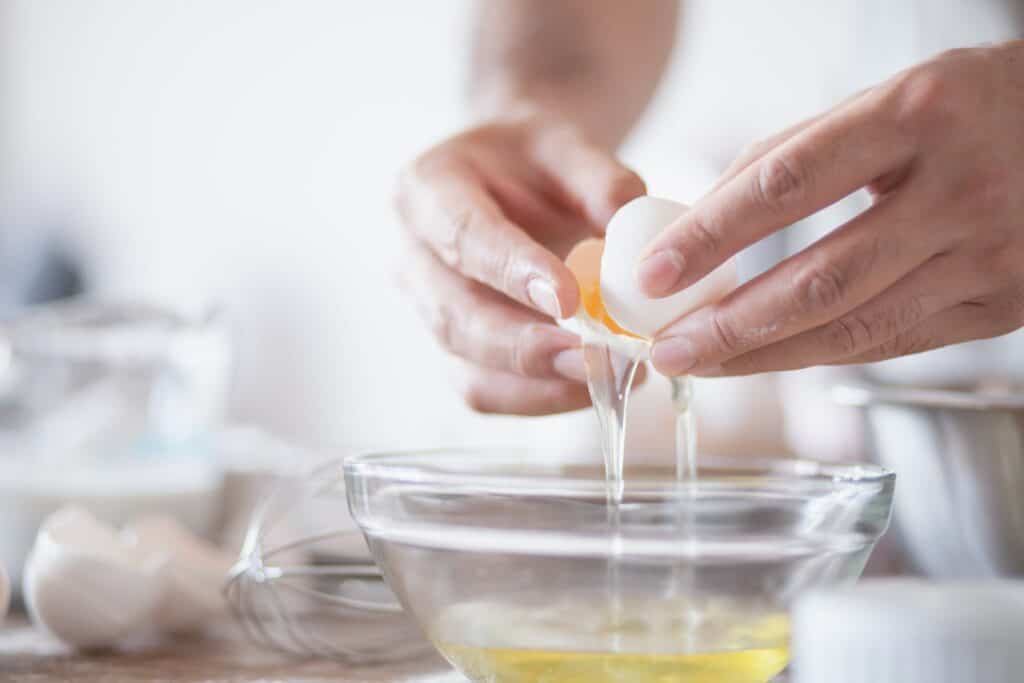 #1: Aquafaba
Aquafaba is often considered a waste product, but it's actually a powerful and nutritious cooking liquid that can be used in many different ways. This comes with chickpeas for free! When you cook chickpeas, the water will actually be Aquafaba. 
The liquid form is most people's favorite because it has a neutral taste yet still provides that rich texture. 
You can use this to make meringues or even whipped cream if you want something healthier than traditional dairy products, but don't forget about how good for you these vegan alternatives are, too- they're also cheaper in price per serving size (1 cup versus 4 cups).
Did you know that aquafaba can be whipped into peaks like egg whites to make vegan meringue or French toast? It also makes great mayo, ice cream, and more!
This undervalued ingredient can be made into delicious recipes that everyone will love. You'll find recipes for breakfast, lunch, dinner, snacks, desserts, and more. You can use it to customize your dishes to fit your own dietary needs. 
#2: Ground Flaxseed
These small seeds are known for their use as a dietary supplement. They contain plenty of omega-3 fatty acids and B vitamins along with iron, magnesium, fiber – all the things you need in your diet! 
These little seeds are packed with nutrients and have an outer layer that is rich in mucilage. When exposed to water, this sticky substance expands as egg whites do for baking! So in terms of texture, you won't really be able to tell the difference between the two at all! 
Flax seeds are a great substitute for whipping up into meringues, so they're perfect when you want some lightness in your baking applications. Additionally, their nutty taste helps lend itself well to pancakes and hearty muffins while adding an earthy flavor that goes nicely with cookies as well!
To make an egg white substitute from flaxseed, mix ground blanched beans with warm water and stir thoroughly. Allow the mixture to sit for at least 5 minutes before using it as a replacement in recipes that call out "eggs."
#3: Baking Soda and Vinegar
This mixture can be a fantastic substitute for egg whites in baking. While you shouldn't eat the mix on its own, it does have many uses and works well when combined with other ingredients!
The process of baking is much more than just mixing ingredients together. There's something about the chemical reaction between soda and vinegar that leads to expansion leavening – even for things like bread! You can use these two ingredients when making your favorite pancakes or waffles too.
To make sure your recipes come out perfectly, try adding a little baking soda and vinegar to the egg white. This will help create an active acid that is necessary for leavening purposes!
When you add these ingredients together with water in the dough-making process, it reacts, causing bubbles similar to how sour cream rises when bacteria multiply its population during the fermentation process. 
Just mix one teaspoon baking soda with one tablespoon white vinegar, and that will be your "one egg white." Add and adjust as you need, and by the end of it, you won't even be able to tell the difference between this and the real thing! 
#4: Chia Seeds
The minty, mucilaginous seeds are harvested from Salvia hispanica and carry a history of use as both medicine and food. Especially substitute food. 
Chia seeds are a great source of fiber and protein, which can help you feel fuller for longer. When combined with water, they turn into an ooey-gooey adhesive liquid that is perfect to use in baking recipes.
Chia seeds are a nutrient-dense food. They're high in omegas, calcium, magnesium manganese, and phosphorus as well as containing some protein!
To turn these seeds into your own "egg whites." Grind them up into flour, and add water to them until they become runny. Add the mixture to your recipes, and no one would be able to tell the difference. 
#5: Agar Powder 
The production of agar starts when certain types or species within the red seaweed family grow slowly, which results in their cells becoming protected by a film called "agar." 
This substance has been known to support not only structural integrity but also nutritional content for these plants due to its ability to keep nutrients like calcium and iron close at hand while they await access from other sources
The discovery occurred after 18th-century French naturalist Louis-Antoineedition noticed something strange about some specimens he shot during his travels through Asia. Now, it's used as a perfect alternative to egg whites! 
To make a fluffy substitute for egg whites, mix together water and agar. Whip well until combined before placing in the fridge to chill (to increase fluffiness according to your needs!)
Bottom Line
With our handy list of substitutes, you'll never have to worry about having egg whites in your recipes. Any of these five alternatives will help you cook a mean dish in the kitchen without any egg whites at all!