What Is The Best Substitute For Marjoram? [5 Alternatives]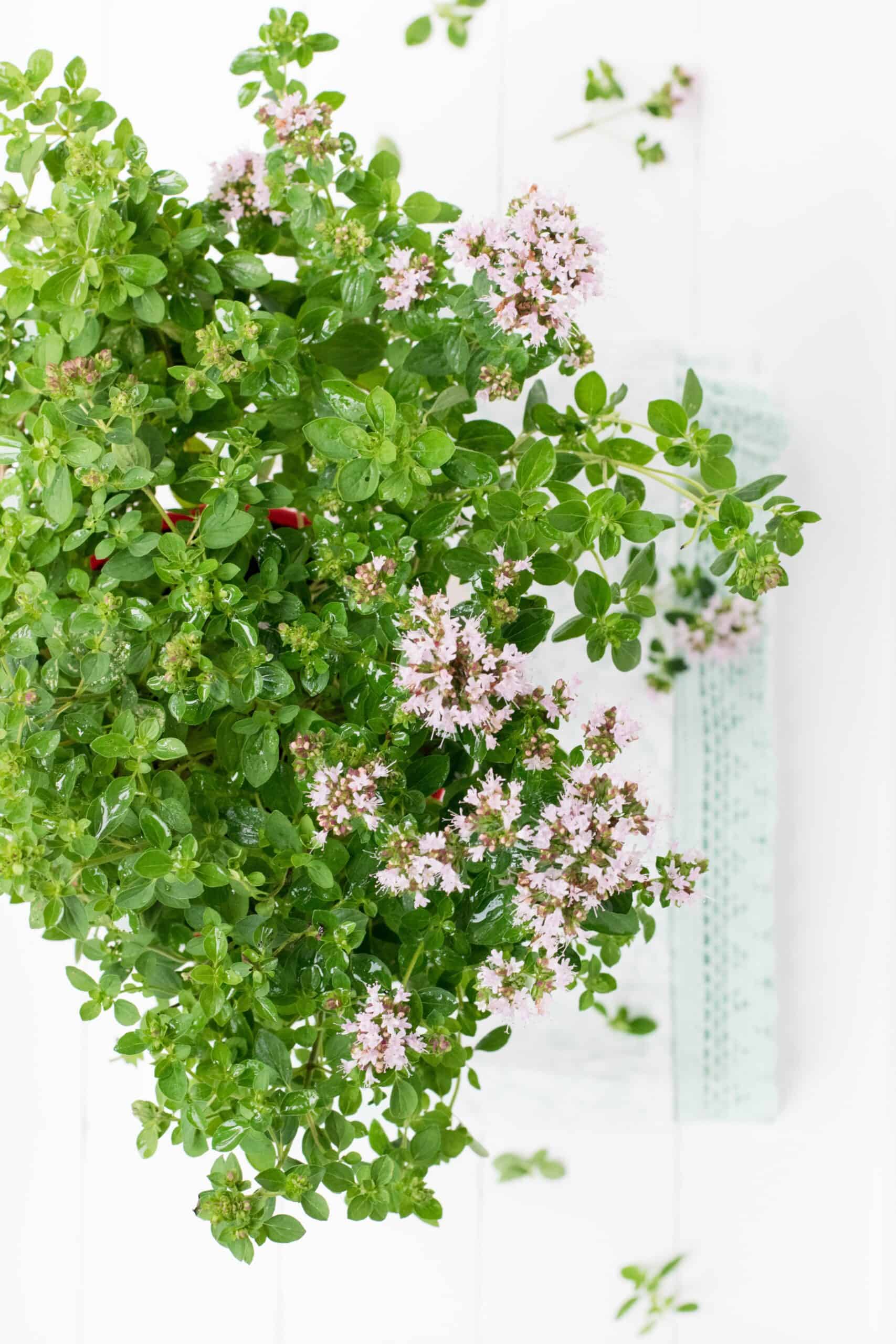 Substitute for Marjoram can be found in many different forms: marjoram spice, marjoram leaves, or even the fresh aroma derived from this substitute.
Marjoram is a herb that is used in many different types of cuisines. Whether it's European, Middle Eastern, or even Latin American cuisine, this herb has been used in the past for its strong flavors and aromatic qualities.
Some substitutes are perfect for specific dishes, while others might not work well for a particular region or country recipes. For example, in some Western countries, rosemary is a common substitute. The substitute for Marjoram has a similar taste of oregano and thyme combined, which brings a savory flavor of unique taste to many recipes.
This article will explore five substitutes that can be used instead of Marjoram in your cooking. To get the best substitute possible, they have to meet some criteria such as availability, affordability, and most importantly, a similar flavor profile to marjoram spice.
So let's start!
What is Marjoram, and what are its benefits? 
Marjoram is a dried herb that is commonly used in cooking. It has a sweet, mild flavor and can be used in many dishes. However, if you are unable to find Marjoram or don't have any on hand, there are a few substitutes that you can use.
Marjoram is a traditional herb that has many different uses. It can be used in food or aromatherapy.
Some of the health benefits associated with Marjoram include relief from anxiety, depression, and stress; improved digestion; and relief from muscle pain. Additionally, Marjoram is an excellent source of antioxidants and vitamins A and C.
Here's a list of a few benefits:
Relieves stress and anxiety
Reduces inflammation
Soothes respiratory problems
Relieves muscle aches and pains
Top 5 Substitutes for Marjoram
There are several different substitutes for Marjoram, depending on what you're using it for and what your preferences are. The substitute for Marjoram in cooking depends mainly on personal preference; however, there are some times when you might use a substitute for Marjoram to create a more original dish or add another dimension of flavor. 
Many people also like to substitute Marjoram with oregano, which is much stronger than Marjoram and has many similar properties that can enhance food taste. There are also other possibilities, such as thyme, that may be used in place of Marjoram if one desires a smokier flavor profile.
Let's take a look at some of the best substitute herbs.
1. Oregano
Oregano – a versatile herb with many uses. This herb has the same kind of strong flavor as Marjoram and goes well with other herbs like thyme or basil. 
The best substitute for Marjoram is oregano. Marjoram and oregano are often used together in cooking because they both have similar flavors. 
It has many of the same properties as Marjoram and will make your dishes delicious! Also, oregano works well with garlic to create a fantastic Italian sauce. 
This substitute might be just slightly spicier than Marjoram, but not by much. The most significant difference between these two herbs is that oregano has a more earthy flavor than its substitute counterpart.
To substitute, use roughly 1/4 tsp less than Marjoram.
2. Basil
Another great substitute for Marjoram is basil. It has a spicy and sweet flavor that will add depth to your dish.
Just substitute with half the amount of Marjoram for the basil. Basil is also great in Italian and Vietnamese meals, so if you are looking to replace Marjoram with another herb for an Italian dish, it will be a great substitute.
3. Thyme
Another good substitute for Marjoram is thyme. And it has many health benefits. It can be used as a tea, food, or supplement. Thyme helps to improve respiratory health, reduce inflammation, and boost the immune system.
It is also an ingredient in many dishes, giving it the same kind of strong taste. For substitute, you need to use about 1/3 of what the recipe calls for when it says "marjoram."
This substitute works well with seafood or poultry dishes.
4. Summer Savory
Summer Savory is a substitute for Marjoram. It has a peppery, lemony flavor that can be used in many different dishes. Summer Savory is also high in Vitamin C and other antioxidants, making it a healthy substitute for Marjoram.
Like oregano, summer savory is another versatile substitute with a spicy flavor. Summer savory is native to Europe and Western Asia, but some people like to use this substitute in the United States. This substitute works excellent with chicken or fish.
5. Mint
Another substitute for Marjoram is mint. However, do not substitute more than 1/8 as mint can overpower a dish with its' fresh, herby taste. Try peppermint rather than spearmint or apple mint if you want a more subtle substitute.
Mint is a popular herb that has many different uses. And it has many health benefits. Some of the health benefits of mint include relief from nausea, indigestion, and headache. Mint is also known to improve cognitive function and memory.
Mint can be used in recipes that call for Marjoram. Some of the best recipes to use mint in lamb dishes, chicken dishes, and fish dishes. Mint is also a great addition to salads and desserts.
Some recipes that can be made with mint include Mint Juleps, Mojitos, and Mint Chocolate Chip Ice Cream. Mint is a versatile herb that can be used in many different dishes.
Other Substitutions for Marjoram
When it comes to finding a substitute for Marjoram, there are plenty of herbs that can do the trick. Some good substitutes include:
Rosemary
Parsley
Tarragon
Sage
Rosemary can substitute for Marjoram in many dishes. Parsley is one substitute of Marjoram, and Oregano substitute also works well in recipes calling for a substitute of Marjoram. Of course, Tarragon's substitute for Marjoram works well too.
Conclusion: Substitute for Marjoram
As you can see, there are many substitute choices for Marjoram. And it's not just one substitute to rule them all – some replacements work better in certain dishes than others.
If you're looking for a substitute that is comparable to the flavor of Marjoram or Oregano, Basil may be your best bet. But if you want something more subtle and earthy like thyme, summer savory will do the trick nicely!
Whatever substitute herbs you choose to use, make sure they have high levels of antioxidants so they won't compromise your health when cooking with them. You'll also want to consider how much substitute herb should go into your recipes because too much could lead to an overpowering taste that might ruin what would otherwise be a delicious meal.
Keep in mind that many substitutes can substitute for multiple herbs; you may need to tweak the amount that goes into your recipes.
Each of these herbs has a unique flavor that can enhance the taste of your dish. So if you are looking for a substitute for Marjoram, don't worry – you have plenty of options to choose from!