Can You Freeze Sushi? (Does frozen sushi taste good?)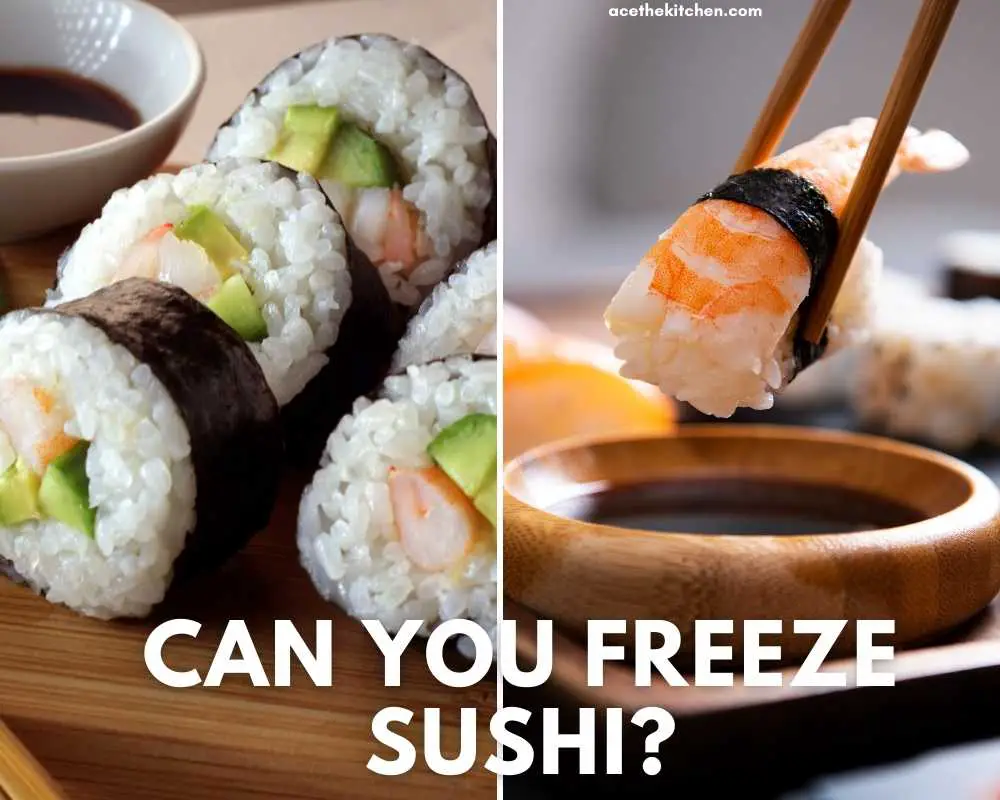 Have you ever ordered too much sushi? It happens to the best of us. But what do you do if there is a ridiculous amount? You could always take a risk and let it spoil in the fridge. Or, you can freeze some of your leftovers!
That's right, in theory you can freeze sushi!
Technically you can freeze any food. Even sushi. So you CAN freeze sushi – but you probably SHOULDN'T.
Why? Because it does not reheat well and won't taste good.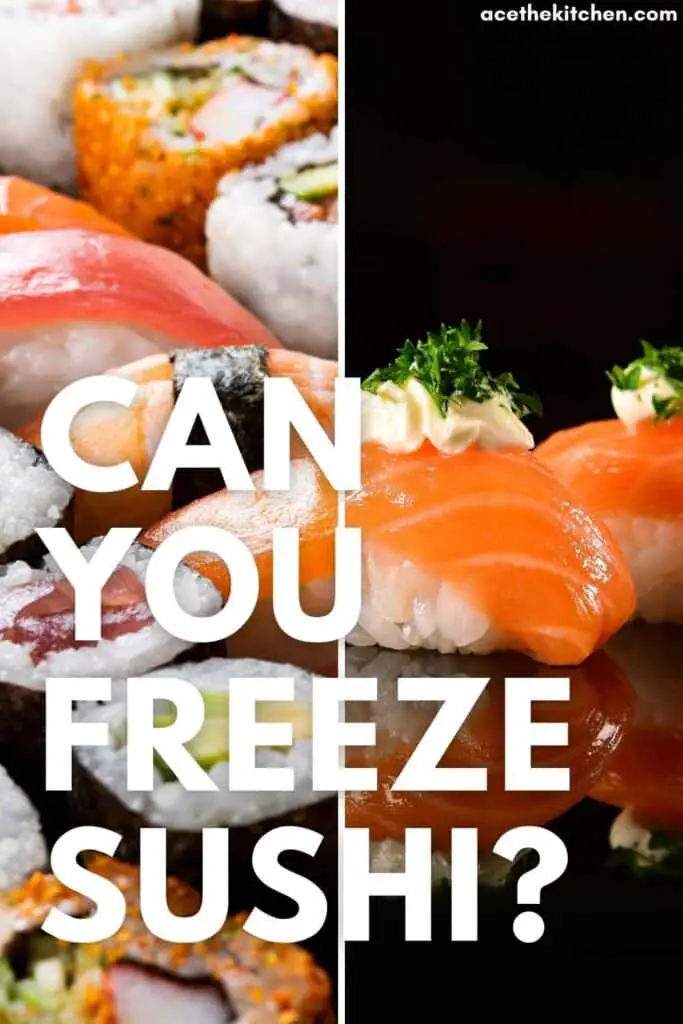 What types of sushi CAN you freeze?
You can freeze anything (of course) but healthy fresh sushi ingredients even fish are freezable and the quality will retain.
You can also freeze sushi rice but how you go about freezing the sushi rice will effect the taste, texture and quality.
How people freeze sushi?
Here are a few ways to go about freezing your sushi: In plastic containers; on a plate or in an airtight container with plastic wrap.
There are a few other different ways to freeze sushi. One way is to put the sushi rice in small mason jars and then put them into the freezer. Another way is to wrap your sushi in plastic wrap before putting it into freezer bags.
A third way is to airtight container with plastic wrap so that the surface does not get frosted over."
Does nori (seaweed) freeze well?
If you want to freeze your seaweed wrapped sushi, use plastic wrap and airtight containers if possible. This prevents the surface from getting frosted over and preserves the taste of your food better than other methods.
If you are using nori as a wrapper for rice or filling, be sure not to freeze it with any other ingredients (like fish) because freezing will change both its texture and flavor.
Can you freeze sushi fish?
You absolutely can freeze fish, in fact alot of sushi grade fish comes frozen originally.
When seafood is correctly frozen, it prevents the growth of bacteria. When freezing raw fish, you need to be sure that they do not come into contact with any other ingredients such as rice or vegetables because when these things freeze, the texture and flavor changes with both items.
It's also important to avoid improper handling of butchering knives, which may introduce contamination onto hard-to-sanitize cut surfaces used for sushi. Fish should be frozen in its original packaging so that preservation methods can keep the quality high.
Freezing raw fish will not immediately kill any parasites on the meat.
How do you heat frozen sushi?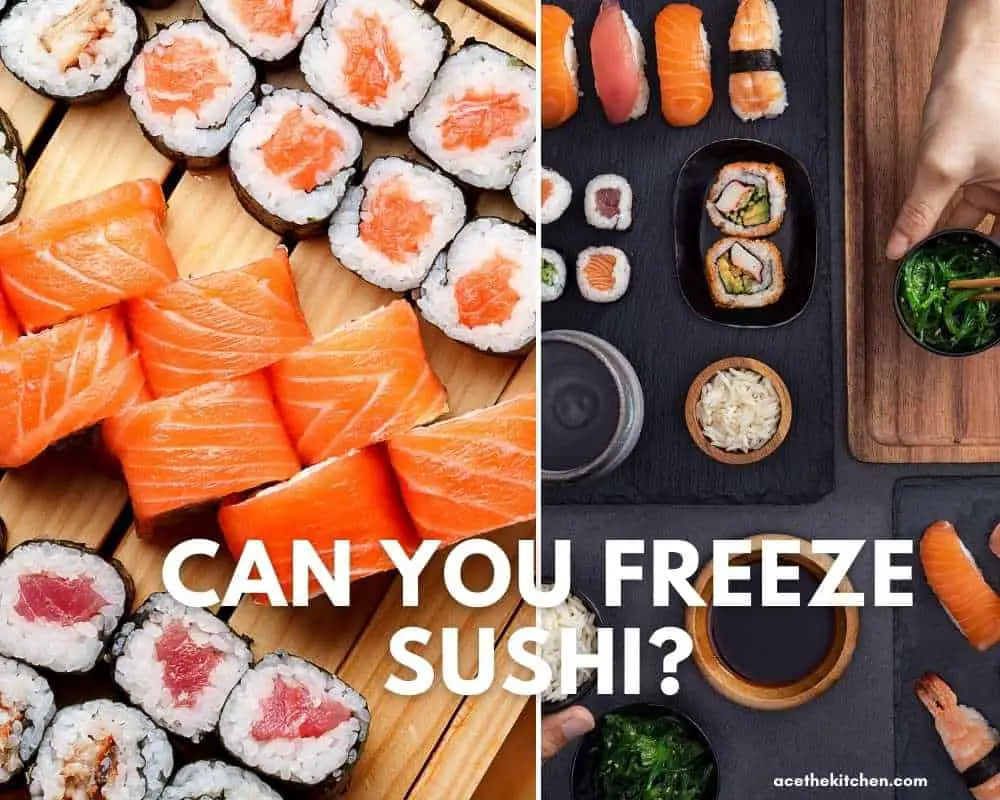 In short you do NOT heat frozen sushi. You transfer it from the freezer to the fridge and allow it to slowly come to fridge temperature overnight.  The sushi rice will rehydrate so you can serve it later.
If the sushi is made with raw fish, DO NOT re-heat or warm up and eat. Raw fish does not reheat well.  It actually becomes much more dangerous to consume since it may contain parasites that cannot be cooked out of the fish.
How long can you keep sushi in the fridge?
The answer to your question about how long you can keep homemade sushi in the fridge is 1 to 3 days. After that, the quality will start to degrade. You should not keep store bought sushi for longer than 24 hours ever.
Many sushi stores actually recommend consuming the sushi with 4 hours to minimise risk of the prepared ingredients combining to give bacteria that risks health.
Does Frozen Sushi Taste Good?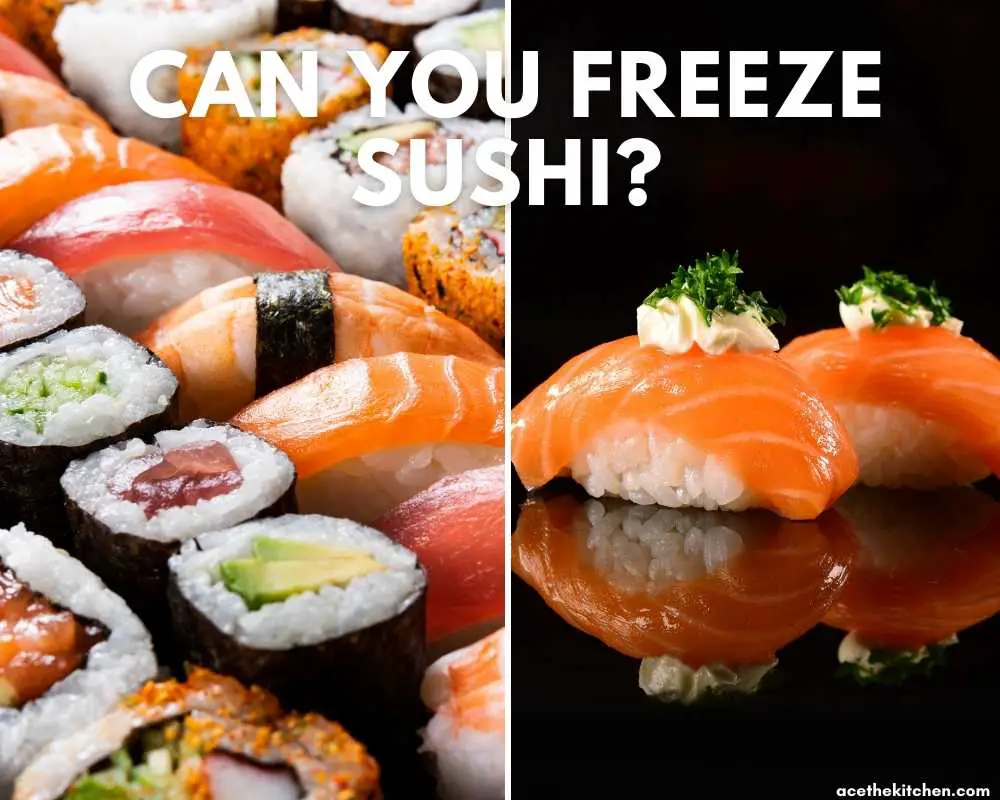 Frozen sushi does not taste the same when it is thawed. The nori (seaweed) and sushi rice will have texture change.
Do you want soggy sushi? Yuck!
Re-Frozen raw fish also doesn't reheat well and becomes much more dangerous to consume as it may contain parasites that cannot be cooked out of the fish.
Freezing Sushi is Just Not Worth It
Sushi is a delicacy that many people enjoy, but it can be difficult to store. If you want your sushi to taste as good as possible and not lose any of its flavor or quality, try eating it fresh instead of freezing.  
The only time frozen sushi might make sense is if the ingredients are all seafood (not raw fish) and they have been properly frozen beforehand.