Mirin Substitute – 7 Things You Can Use Instead of Mirin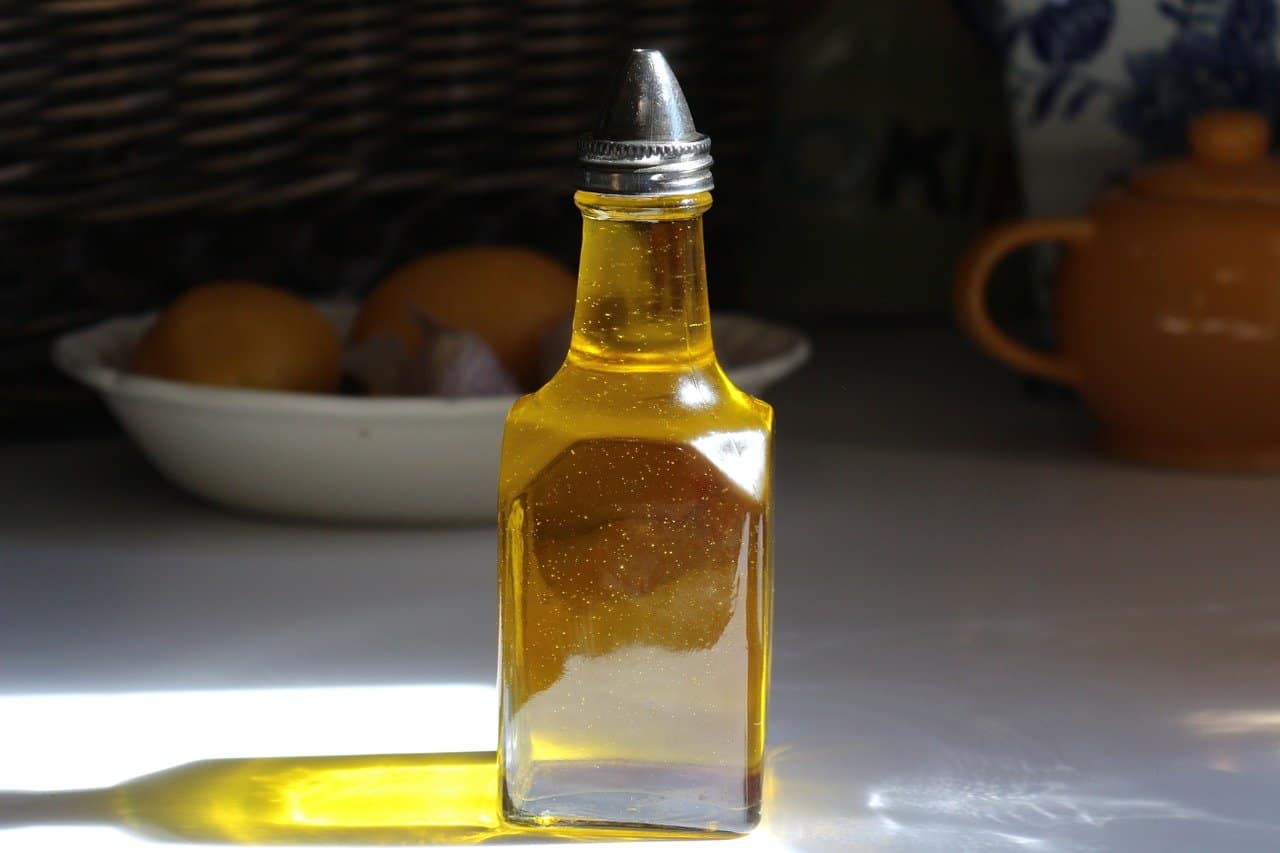 Mirin is an ingredient used frequently in Japanese and modern asian cooking. It is a must have pantry staple (hon-mirin or aji-mirin, more on which is better below). But what can you do if you have run out or Mirin? How to choose a substitute for Mirin when it is not available.
Let's chat Mirin alternatives.
Mirin, which means "sweet rice wine," has the same consistency as cooking sake or white wine, with a rich, syrupy flavor that makes dishes taste more complex without adding any fat or salt.
But mirin isn't just for Asian cuisine; this versatile sauce can also be used in Western recipes such as soups, gravies, sautes and stews. And here's a little secret: You don't even have to cook with mirin; try it in a Bloody Mary.
Plain white rice wine is the key ingredient of mirin, but some brands also include barley malt, sugar and sake kasu (sake lees). If you can't find mirin, here are some of the alternatives we found that would work.
Those looking for an alternative to mirin can try rice vinegar, dry white wine, or sake. You then add some sugar to combat the acidity of the vinegar or alcohol.
Choosing a Mirin Substitute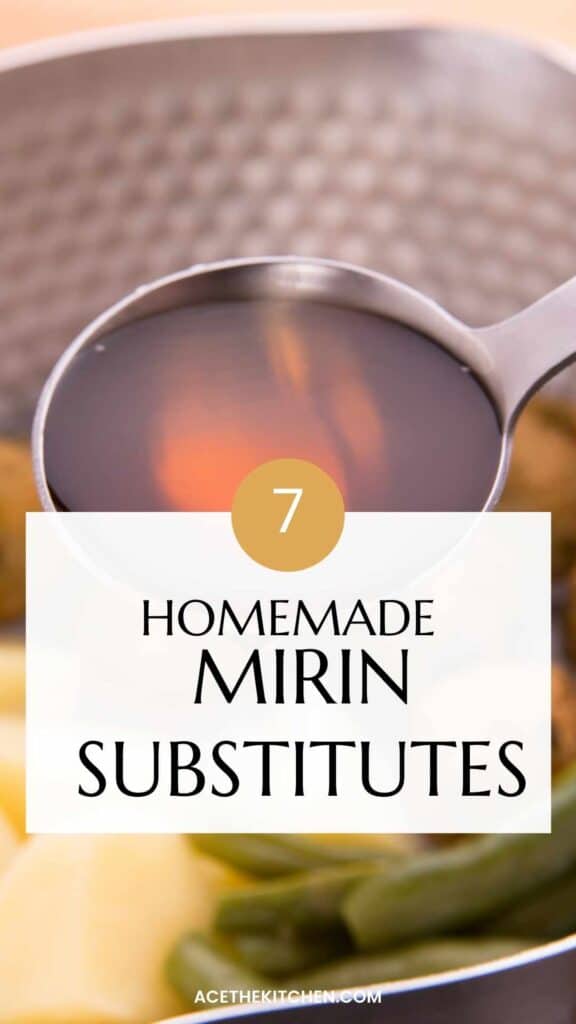 Mirin is a Japanese cooking wine used to add sweetness. It is used in many dipping saves and meat marinades.
A mirin substitute is a dry and sweet flavoring that can be used in mirin's place. You will need to choose the mirin substitute based upon what you plan on using mirin for.
Hon-Mirin Vs Aji-mirin (The differences)
Mirin is sweet rice wine, used primarily to flavor Japanese dishes. There are two commonly available forms of mirin, Hon-mirin and Aji-mirin.
Aji-mirin is more commonly available in Western asian grocers. It is cheaper to produce and much cheaper to purchase. It is essentialy "false" Mirin using artificial sweeteners to achieve the flavor.
Hon-mirin is the traditional and pure type of Mirin. It is typically more expensive and difficult to source. That said with planning, you will be able to procure hon-mirin relatively easily form online stores.
Hon-mirin has no added sugar or salt and therefore has a higher alcohol content (which in some countries or jurisdictions makes purchasing it trickier).
We alway use hon-miring when we cook. Aji-mirin does an admirable job but there is no comparison to hon-mirin. A bottle will last a LONG time so do yourself a favour and choose the better ingredient.
The alternatives and miring replacements below are designer to try and match the flavor of hon-mirin.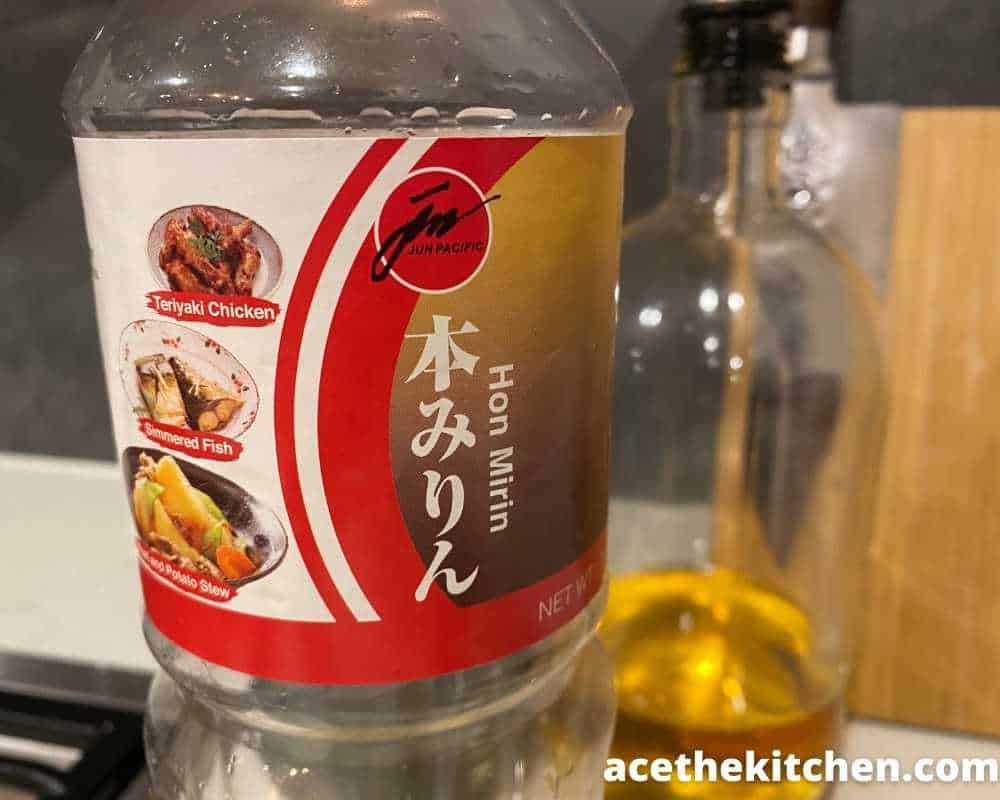 The closest flavor Mirin Substitutes
To most closely match the flavor of Mirin, the substitute is going to need to be sweet.
The sugar percentage of Mirin/Hon-Mirin is high (from the alcohol in hon-mirin) and it is no surprise that much of the sweet Mirin flavor comes from this sugar component.
You are seeking to make something acidic and sweet. So combining an acidic liquid with sugar is the best way to "DIY a Mirin replacement" if you are caught short.
The most common mirin recipes that surprise unsuspecting cooks are Teriyaki style marinades, sauces, and glazes. Luckily these are the easiest to "fake" the taste of Mirin in.
They rely less on the remarkable traits and flavor that mirin provides and more on "sour plus sweet". This is a good thing as this is easier to fake.
White Rice Wine and Sugar is your go to Mirin Replacement
The starting place for replacing a mirin flavor is mixing white rice wine and sugar. This is a pretty luck if you have rice wine in your pantry. Not everyone will.
White rice wine is made from fermented rice. It has a clear color and a dry flavor. Mirin is actually a type of sweet rice wine – the other types include Xiaoxing and Sake (more on that next).
Expect a 18-25% ABV – so this is relatively high in alcohol. If your diet precludes alcohol look to one of our other altnernatives below.
Making a Mirin Replacement: Mix the rice wine and sugar in a 1:1 ratio and check the taste before adding to the disk.
Sake + Sugar = A Reasonable Mirin replacement
Mixing Sake (another type of rice wine) and sugar is also an effective method to whip up a simple Mirin replacement.
Raid the Wine Fridge: Regular Dry White Wine as Mirin Replacement
A very dry white wine with a small amount of sweetener added is an effective Mirin replacement.
The trick here to so pick the right dry white wine
Still wine
One that is tart, not to sweet, and not too buttery
Sauv Blanc, a dry Riesling are the best picks. Most modern Chardonnay is a sub-optimal pick as the cheaper ones are often buttery or VERY sweet.
Alcohol Free Mirin Substitutes / Halal Mirin Sub
If you are super serious about an alcohol free (or Halal) mirin substitute, the answer is in vinegar.
The alcohol or rice wine vinegar substitute is plain old boring vinegar. Mix it with granulated sugar in a 1:0.5 ratio (vinegar to water) of table spoons.
Finding balance is difficult with full flavoured white vinegar. It is tempting to load the sugar content to temper the flavor – this is a balancing act and start with the ratio above.
Sugar free Mirin Substitute
If you are looking to go sugar free, then Mirin is a difficult prospect. Much of the flavor comes from the sweetness!
Alternative sugar sources include
Agave (probably the best pick)
You can play with water mixed with artificial sweeteners (like coffee sweeteners). The issue? taste.
Vinegar and Rice Wine Vinegar often have some sugar content themselves.
Bad Mirin Substitutes
Some people advocate using some pretty wild alternatives for Mirin. Replicating Mirin is indeed difficult – but really does come down to vinegar + sweet.
Sugar in its purest form (being… granulated sugar) is the easiest way to get Mirin flavors that approximate the real thing. Using honey or maple syrup adds unnecessary complication.
Rice wine vinegar is the easiest add – and other clear vinegars are the next places to go to. Sake, and even dry white wine are also great options. So use alcohol or vinegar. Trying to use water or other liquids is a fools errand.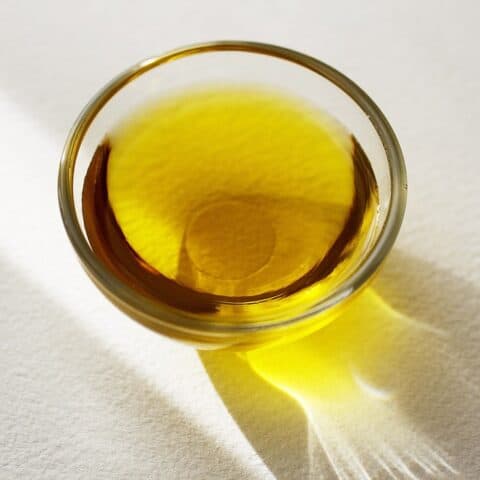 DIY Mirin Substitute
A fast and easy Mirin substitute for when you need Mirin for a recipe (e.g. Teriyaki sauce) and don't have it handy.
Ingredients
1/4 cup granulated sugar
1/4 cup water
3/4 cup sake wine (alternatives below)
Instructions
We need to dissolve the sugar into the water, it is easiest to do this by heating the water in a saucepan (medium-high heat) and adding the sugar while stirring
Once dissolved completely boil for 3 minutes then remove from heat
Add the sake in increments, checking for taste.
Cool before using, in the fridge if in a hurry
Stores well for weeks in a small sealed container
Notes
You can switch the sake for rice wine vinegar, or vingear, or even dry white wine.
If switching for dry wine, use less sugar to accomodate the sugar in the wine.
Nutrition Information:
Yield:

14
Serving Size:

1
Amount Per Serving:
Calories:

39
Total Fat:

0g
Saturated Fat:

0g
Trans Fat:

0g
Unsaturated Fat:

0g
Cholesterol:

0mg
Sodium:

0mg
Carbohydrates:

4g
Fiber:

0g
Sugar:

4g
Protein:

0g