What is Japanese Food Like? [In Japan]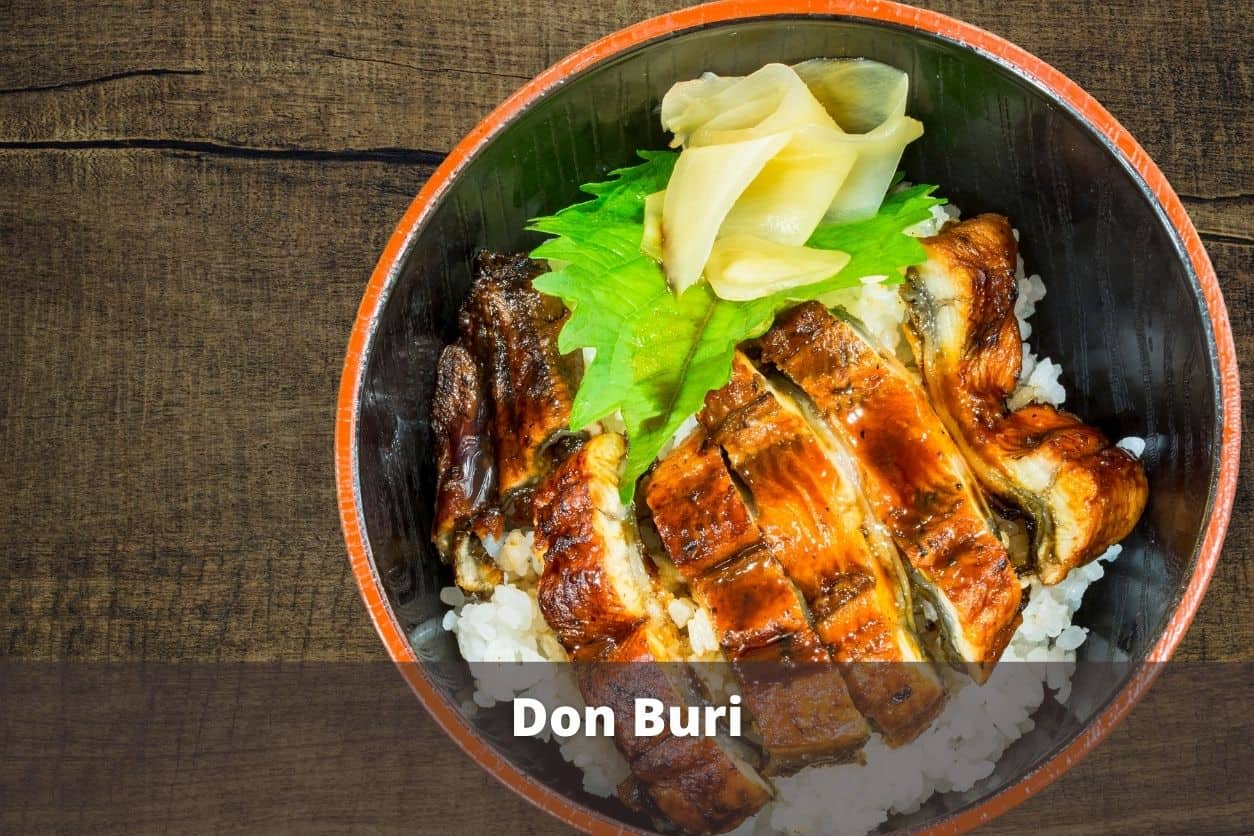 Like tens of millions of people around the world – I love Japan, and I love Japanese food. Having visited many times I sometimes get asked by other foreigners what to expect when they visit Japan in terms of food. Is it all raw fish and instant noodles (No! And also Yes!)
Here is what Japanese food is actually like.
Japanese food – what to expect
Whether it's Italian, French, Thai, or German cuisine, it doesn't matter – because they all have one thing in common: each of the many dishes is deeply rooted in social, historical and cultural information. 
Far from being just about providing people with important nutrients and filling them up, it's more about community, culture and tradition! This is especially evident in dishes of Japanese cuisine, which is primarily intertwined with the history of the country.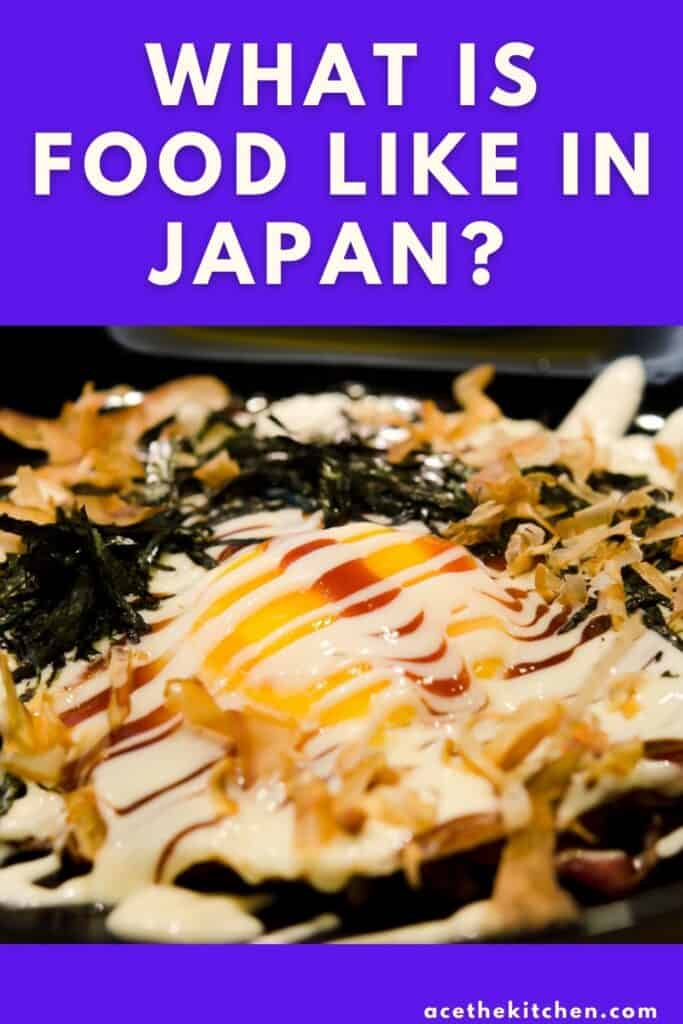 History of Japanese cuisine
The development of Japanese cuisine as we know it today goes back many, many centuries when Buddhism entered Japan from Korea in the years 531 to 580. 
This was associated with profound changes that can still be felt and tasted today. In particular, the large proportion of vegetables in Japanese cuisine dates back to this period, with new forms of food being imported from China in 607, when the first Japanese embassy was sent to China. 
One of the most important milestones in this was the beginning of the large-scale cultivation of rice throughout the country, which also laid the foundation for the brewing of sake.
Fundamental pillar in Japanese cuisine – rice
With the arrival of the Portuguese in Tanegashima in 1542 and 43, Western recipes and ingredients now took root in Japan – popular examples to this day include kasutera (sponge cake) and tempura (deep-fried vegetables), as well as potatoes and peppers. 
With the isolation of Japan in the years between 1600 and 1868 (also known as the Edo period), the progress of Japanese cuisine also stagnated.
It was not until the opening of the country (1868-1912), i.e. the beginning of the historic Meiji era, that foreign guests were once again welcome in Japanese towns and villages – they in turn brought with them, from today's perspective, important influences from the West: for example, stews, beer and wine, as well as coffee and bread.
In 1970, the first fast-food chains opened their doors in Japan, bringing coveted dishes such as hamburgers, fried chicken and cheesecake to the Japanese dining table.
Typical Japanese dishes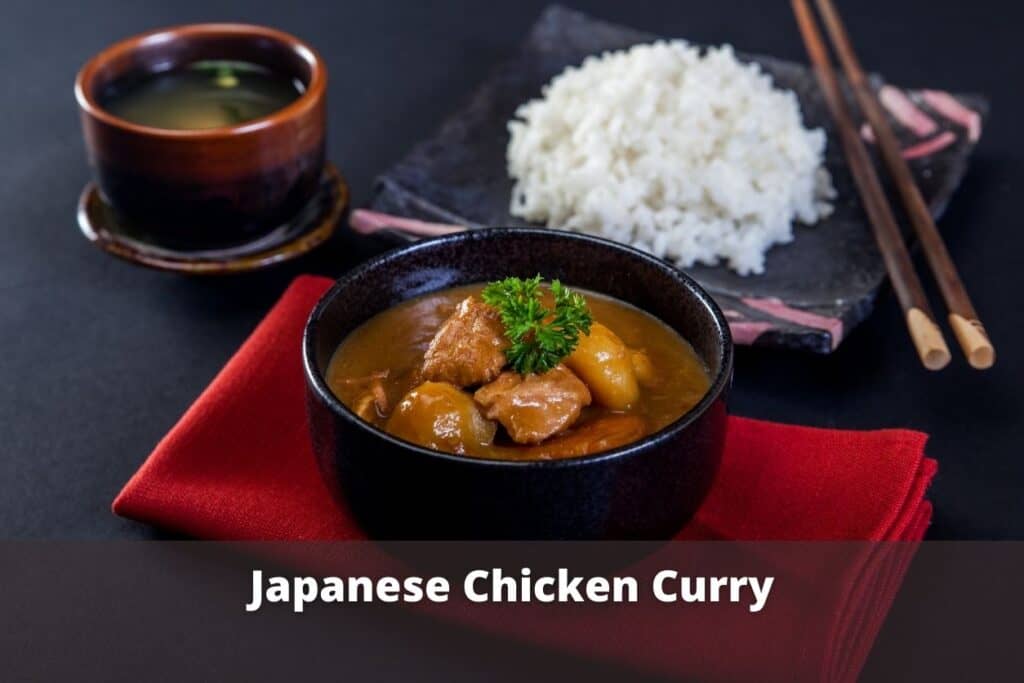 The history of Japanese cuisine already reveals two main categories of Japanese dishes in use today: on the one hand, there is washoku, the traditional cuisine of Japan, and on the other, there is yoshiko, under which all recipes with a strong Western influence – especially from the Meiji era – are collected. 
Especially in the perception of foreign guests, the boundaries of the categories are almost fluid and many modern dishes are now considered traditional Japanese, as the former Western roots are often no longer recognizable.
The traditional cuisine of Japan (Washoku) finds its foundations especially in rice and miso soup. The dishes in this category are not only related to the tradition of Japan, but also prefer to focus on seasonal ingredients. 
Traditional dishes often consist of seafood and fish, served grilled but also raw (sashimi or sushi), and pickled vegetables (tsukemono). In addition to rice, which is served morning, noon and night, noodles such as soba and udon are also among the classic basic ingredients of Washoku.
Soba
Dishes of the yoshoku subdivision are particularly recognizable because even Japanese prefer to eat them with a spoon. Example dishes of this cuisine are Kare Raisu (Japanese curry with rice) or Omuraisu (Japanese omelet filled with fried chicken and ketchup rice). 
Meals such as tonkatsu (breaded pork cutlet), spaghetti Neapolitan or bisuteki (steak with typical Japanese sauce) are also eaten almost weekly in Japanese households.
Besides the delicious omuraisu (also called omurice) or a hearty okonomiyaki (savory pancake with cabbage and sauces), there are other tasty dishes and snacks that you should definitely try on a trip to Japan. 
These include, first of all, simple, quick, but authentic snack dishes such as gyudon or other donburi dishes. Gyudon is a large bowl of rice on which thinly sliced beef cooked in onions is layered – after all, there are a total of 4,100 restaurants in Japan specializing in gyudon.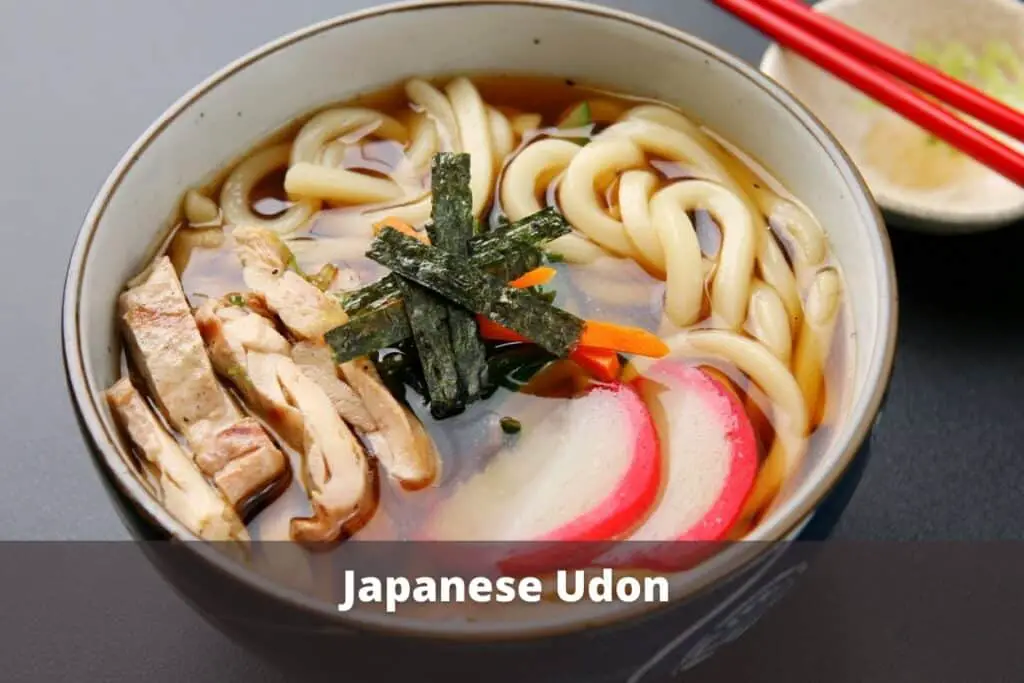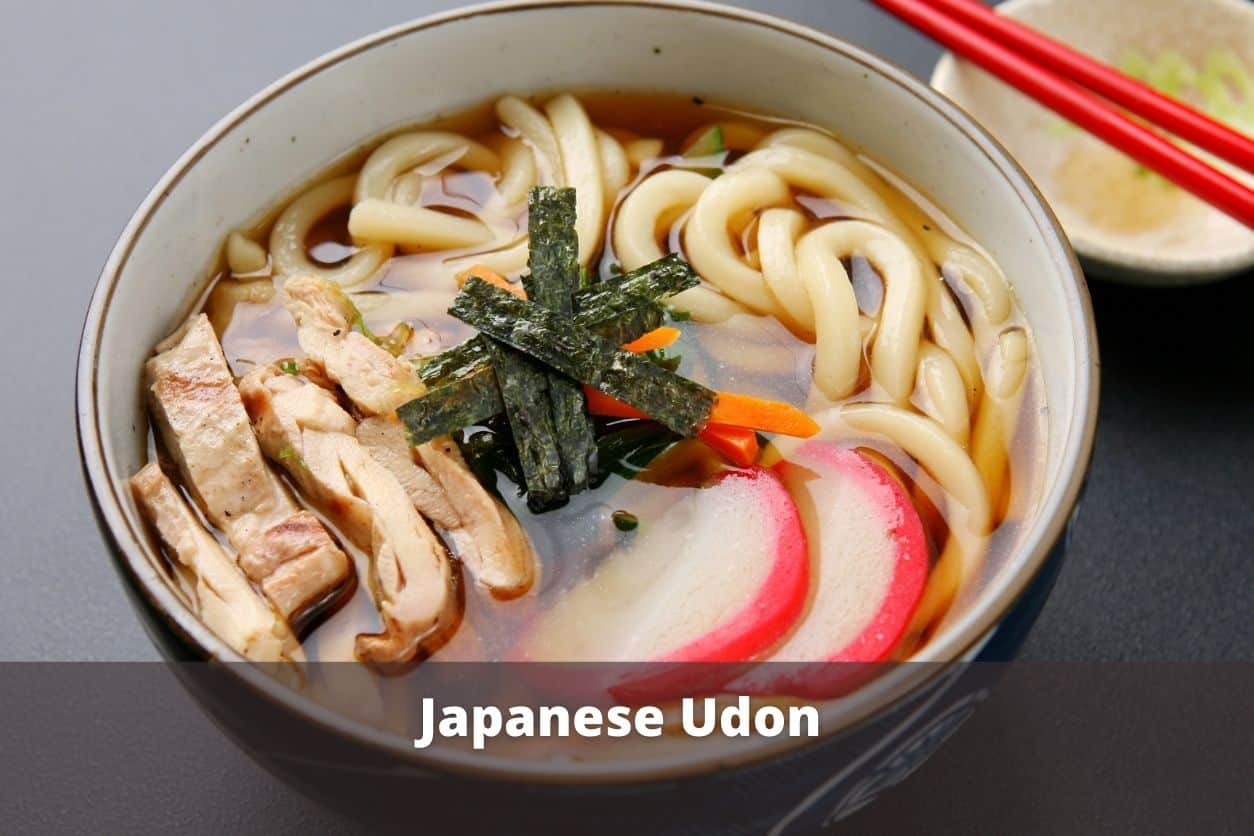 A serving of gyudon with soft egg and salad at Matsuya, Tokyo, Nakano.
Small bites like onigiri (triangular rice balls with a spicy filling), dorayaki (small pancakes with a filling of sweet red beans) or taiyaki (sweet waffles in the shape of fish) are also snacks that are definitely worth trying. 
You can find these dishes mainly in the country's Kombini.
Restaurants in Japan
In addition to home cooking, which is becoming less and less common today, especially in the big cities, there are numerous ways to get a delicious meal away from home. According to the Washoku and Yoshuko divisions, a distinction is made between specialized Japanese restaurants and restaurants specializing in foreign cuisine. 
In addition, there are also restaurants without specialization, which are primarily dedicated to a casual atmosphere, including izakaya (pubs), so-called family restaurants and yatai (mobile snack stands).
Specialized Japanese Restaurants
As diverse as traditional Japanese cuisine is, so are the country's various restaurants. Three important representatives of these establishments are ramen-ya, sukiyaki-ya and sushi-ya.
Ramen-ya serves dishes that include ramen, also known as Chinese noodles. The noodles are served with various soups (shoyu, miso, shio and tonkotsu) and optional side dishes (for example, chashu – cooked pork, menma – fermented bamboo shoots, negi – spring onions cut into rings, or kamaboko – semi-cylindrical sticks of pressed fish meat).
In places called sukiyaki-ya, delicious stews (also called nabe) are served. A cast-iron pot filled with thinly sliced beef, tofu, noodles (usually konnyaku) and vegetables such as leeks, onions, Chinese cabbage and mushrooms is placed on the table. 
Everything is cooked in a broth of soy sauce, sugar and mirin (a type of sweet rice wine). To eat each ingredient, the ingredients are dipped into a bowl of beaten raw egg and then passed to the mouth with chopsticks.
Japanese Fondue
As the name suggests, sushi-ya are restaurants specializing in offering sushi. In most of the higher-end establishments, unlike the simpler sushi-running chains, diners sit directly at the counter and can watch the chef carefully prepare the small bites. 
Unlike sushi restaurants found in other Japanese countries, here not only raw fish is placed on rice, but also fancy creations such as salads with fish and mayonnaise and fish roe are offered. It should be noted, however, that a visit to Sushi-ya – as well as other traditional restaurants – can be extraordinarily expensive in Japan.
Restaurants specializing in foreign cuisine
Many eateries in Japan also specialize in foreign cuisine. These include Korean, Chinese and Indian restaurants, for example. Italian restaurants and typical American fast food chains are also very popular.
Italian restaurants offer mainly pasta dishes and pizzas, with sauces and toppings that differ greatly from those known in Europe. Particularly popular, for example, are variations with finely chopped nori (dried seaweed) or other seafood in tomato sauce.