The Best Oregano Substitute: Top 7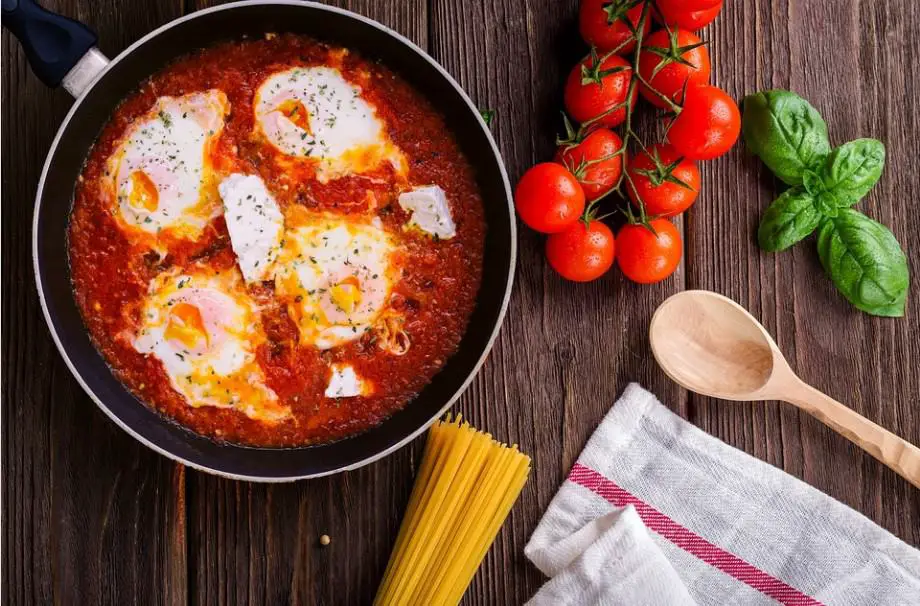 Oregano is a type of herb. When it is dried and crushed, it becomes oregano flakes or oregano powder. Fresh oregano generally refers to that which has been recently picked from a garden. Dry oregano has been dehydrated, having the excess water removed. It can have a longer shelf life and not spoil as quickly. We have many oregano substitutes across the world.
Mediterranean oregano (Origanum vulgare) is the most common type used in cooking throughout the world today. This variety is also known as Greek oregano, Italian oregano, and Turkish oregano. Mexican oregano is a relative of lemon verbena that has an aroma similar to but stronger than Mediterranean oregano. It is grown primarily in Mexico, where it thrives even on barren lava soils like those found in the Sea of Cortez.
Wild oregano is a strong-flavored wild variety that is not generally considered to be useful as oregano in cooking. Though it has several names, including Origanum vulgare.
If you're here, then I'm guessing you are looking for a good oregano substitute. Either that or you are an Italian Grandmother who doesn't know what Google is.
Oreganos, including wild marjoram and cultivated sweet marjoram varieties, belongs to the mint family Lamiaceae. Their pungent leaves give pizzas, pasta, and tomato sauces that familiar (and delicious) oregano flavor. But oregano is not the only potent herb member of this plant family!
All you oregano lovers out there, don't worry- I haven't forgotten about your oregano needs. This article will focus on some great oregano substitutes (including oregano oil) because surely you can't eat pizza every day, right? And even if you could, sometimes you just have to branch out and try something new. So here's a list of oregano substitutes to keep handy when that time comes.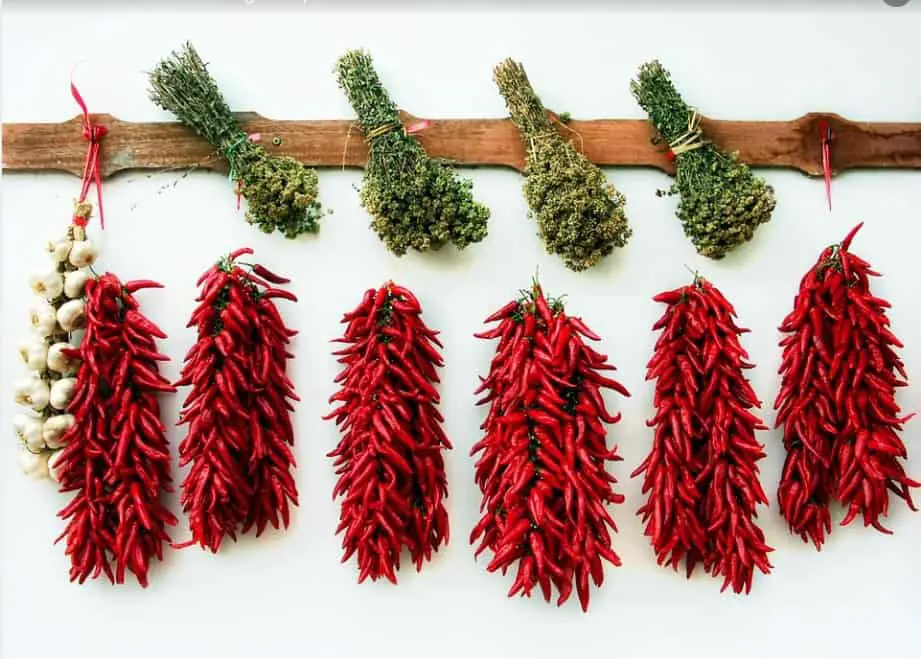 Top 7 Best Oregano Substitute
Oregano Substitute #1: Italian Seasoning Blend
My go-to oregano substitute is an Italian seasoning blend. This mixture includes dried basil, oregano, thyme, and rosemary. It is a great oregano alternate by itself or mixed with other oregano substitutes on this list. To get the most oregano flavor out of it, just add more oregano than indicated in the recipe.
Oregano Substitute #2: Marjoram
Marjoram leaves have a similar oregano flavor to oreganos- though not as pungent. They are a bit milder and sweeter, which makes them even better for oregano-flavored recipes. Just know that marjoram is much more subtle than oregano, so you'll need 1 tablespoon of chopped fresh marjoram leaves to replace 1 teaspoon oregano.
You can use fresh or dried marjoram leaves to make your oregano substitute. Dried marjoram will give you a more concentrated flavor. If you substitute oregano with marjoram, remember to use a little less than oregano since it is a more delicate herb.
Oregano Substitute #3: Mexican Seasoning Blend
Okay so oreganos are Mediterranean plants, but oregano flavored foods are very popular in Mexico. So if you're having trouble finding oreganos or just don't want to buy an expensive jar of oregano, then try using a Mexican oregano blend instead. If you can't find this blend at grocery stores near you, then check your local Latin markets for oregano seasoning blends that include cumin and cloves. A lot of them will have the distinct oregano flavor that's great for "Tex-Mex" dishes like salads, tacos, rice, and beans.
Mexican Seasoning Blend is a great substitute if you don't have oregano leaves on hand, as it includes oregano as one of the ingredients. The flavor will not be the same, but it will still be delicious. Just make sure to increase the amount of oregano in the recipe by at least 2X since Mexican Seasoning Blend is a blend and does not include as much oregano as just straight oregano.
Oregano Substitute #4: Basil
Some people may not know this, but oregano and basil are related! And just like oregano, the leaves of sweet basil also have a peppery/minty flavor, perfect for quickly adding oregano-like flavor to dishes. One tablespoon of chopped fresh basil leaves equals 1 teaspoon oregano.
There are several varieties of basil: sweet basil, purple basil, lemon basil, and more. The health benefits will vary based on what type you use. However, all types have antibacterial and anti-inflammatory properties. The herb may reduce inflammation associated with arthritis, gout, and other diseases such as irritable bowel syndrome.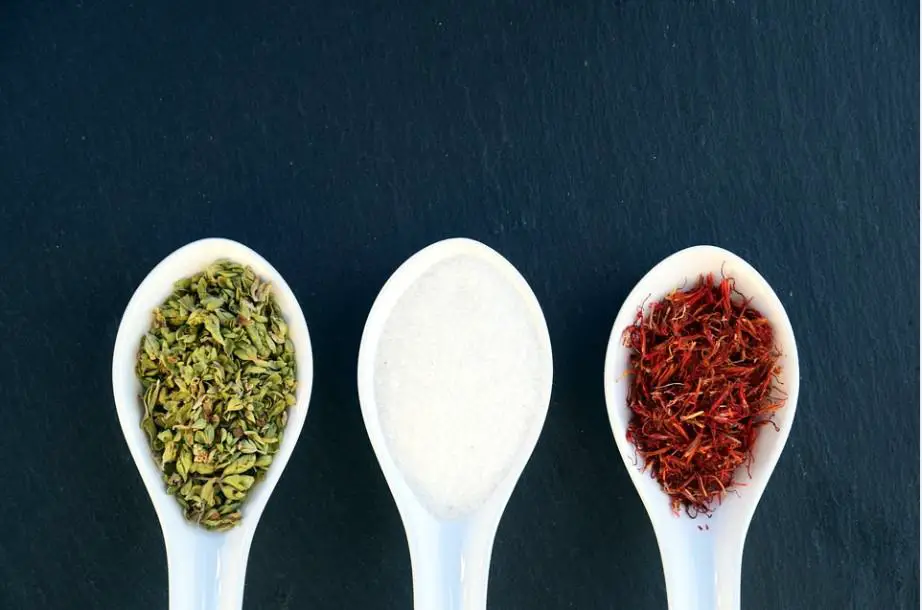 Oregano Substitute #5: Thyme
You may already be familiar with thyme as a herb that goes well in chicken dishes, soups, and stews. But did you know it can also serve oregano purposes in Italian food? Just add 2 teaspoons of dried thyme leaves to your next homemade Italian soup or sauce recipe to get an oregano boost in flavor.
Oregano Substitute #6: Chicken Bouillon Cubes
Who doesn't love oregano-flavored chicken dishes? If you're one of those people who can't find oreganos for oregano's sake, then try substituting these chicken bouillon cubes instead. Not only are they cheaper than oreganos, but they have oregano flavor built right in, which makes them perfect for adding to soups, sauces, and stews.
Chicken bouillon cubes are a common oregano substitute for those who want to avoid gluten. They have a similar appearance and flavor to oregano. This makes it an excellent alternative if you're not looking to change up the taste of your food too much.
One thing that is different from oregano though is that chicken bouillon contains MSG. So many people complain about having a headache after eating it. If you can ignore this side effect, then go ahead and use it as your oregano substitute!
Oregano Substitute #7: Dried Herbs & Spices
This list would be incomplete without mentioning dried oregano because this is probably the second-best oregano substitute out there. I know that some of you either don't like oregano or just can't find them, so here's what to do: just buy a small jar of oregano at your local grocery store and keep it in your pantry. Then, every time you run out of oregano, just go to the oregano jar instead! No need to stock up on oreganos if you have some dried oregano already at home- especially since they can last for years without going stale.
Of course, this list doesn't end here. Oregano substitutes are not limited to these seven herbs alone. Some other oregano alternatives include sesame seeds (for making tahini), ground rosemary (for oreganos with more flavor), fresh thyme (for milder oregano flavor), or marjoram (if you want oregano flavor but not exactly oregano).
READ MORE: