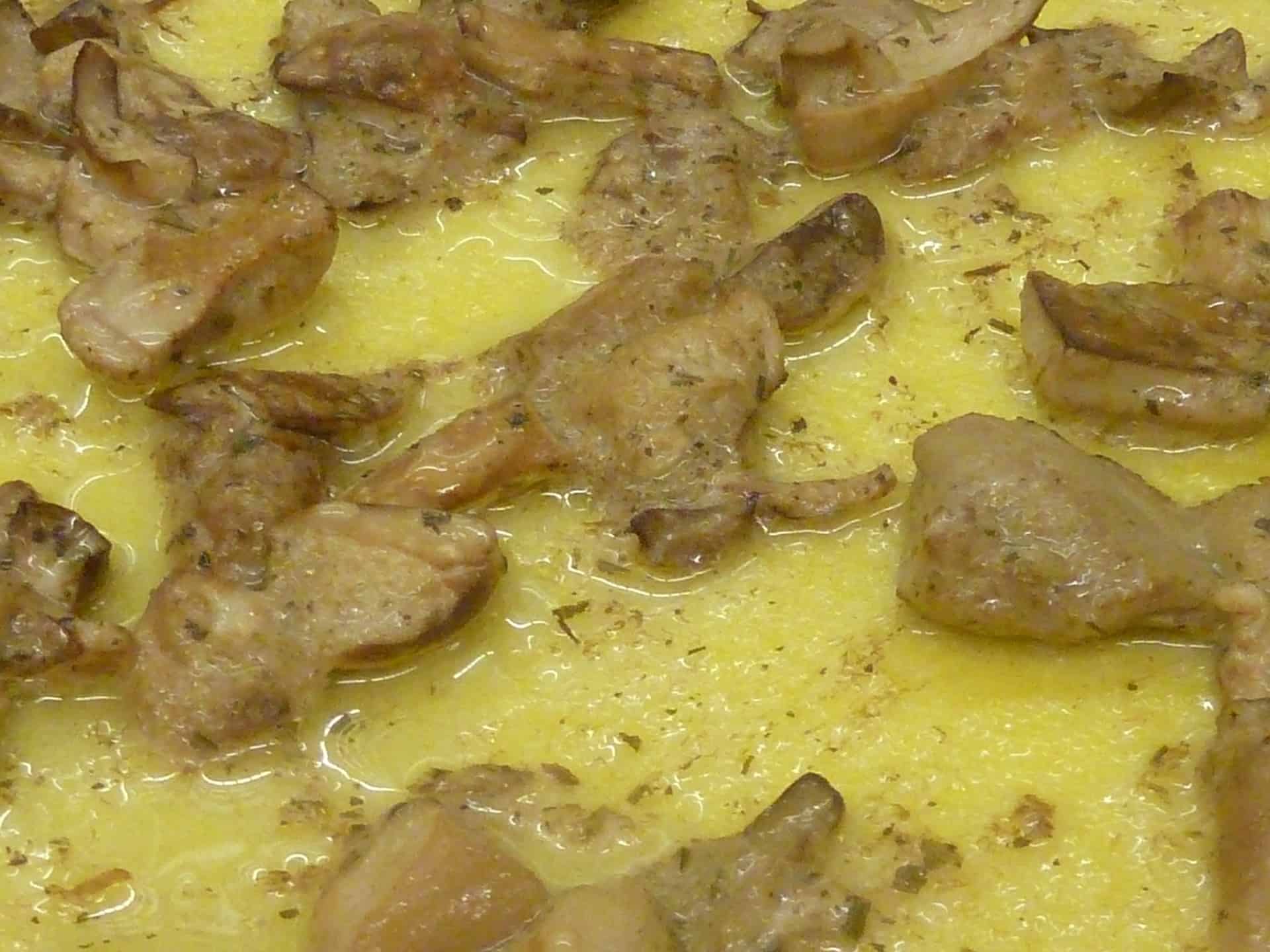 How to reheat polenta is a question that many people are seeking answers to. It happens to the best of us, you've spent hours slaving over your polenta masterpiece only to find that it's all dried up by the time you get around to serving. Luckily there are many ways to revive this dish and bring it back to its original creamy texture.

Polenta is rather simple to prepare but requires some attention paid during cooking so that it doesn't dry out. Once you know what causes polenta to harden, you will be able to cook perfect polenta every single time!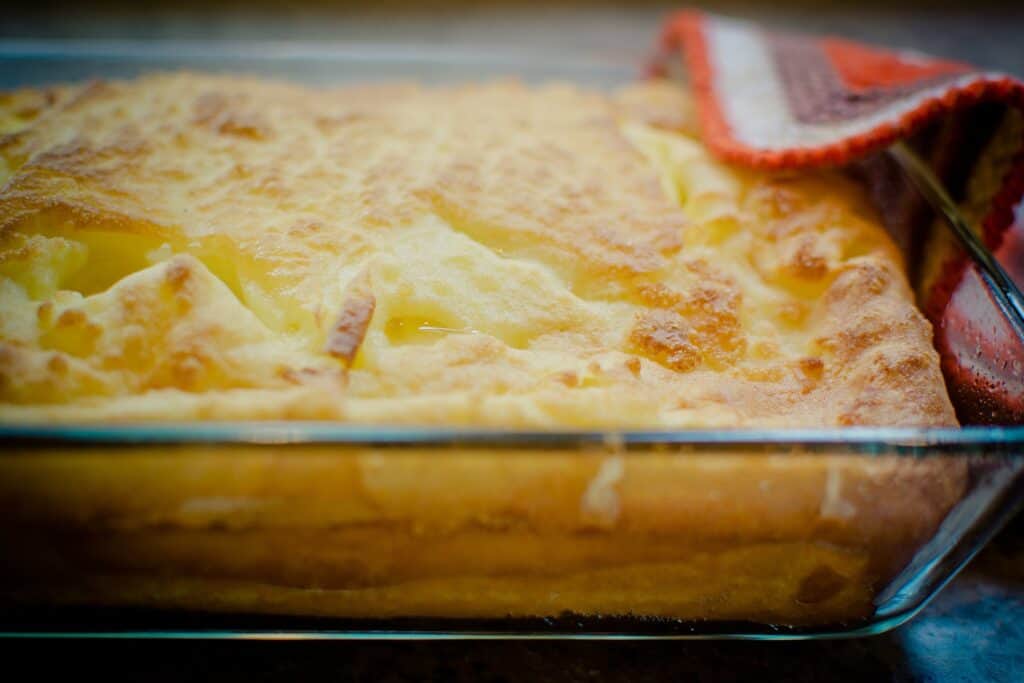 What Causes The Polenta To Harden?
As mentioned above, there are several reasons why your perfectly cooked polenta could have turned into a solid block of 'grain', which would make it rather difficult for us now. So what could be the causes?
Never Cook Polenta On A Low Temperature!
The polenta should always be cooked on medium to high heat. If it is not heated through, there will not be enough moisture for the cornmeal to absorb and it will become dry and crumbly. The same goes with stirring; if you do not stir often enough you will end up with the same result.

Stirring polenta properly ensures that all of the cornmeal gets an opportunity to absorb the liquid before becoming hard again (similar to cooking pasta), which makes sure that your polenta remains creamy throughout its entire cooking process.

If you are using a slow-cooker, make sure that you set your heat at high in order to prevent your polenta from drying out.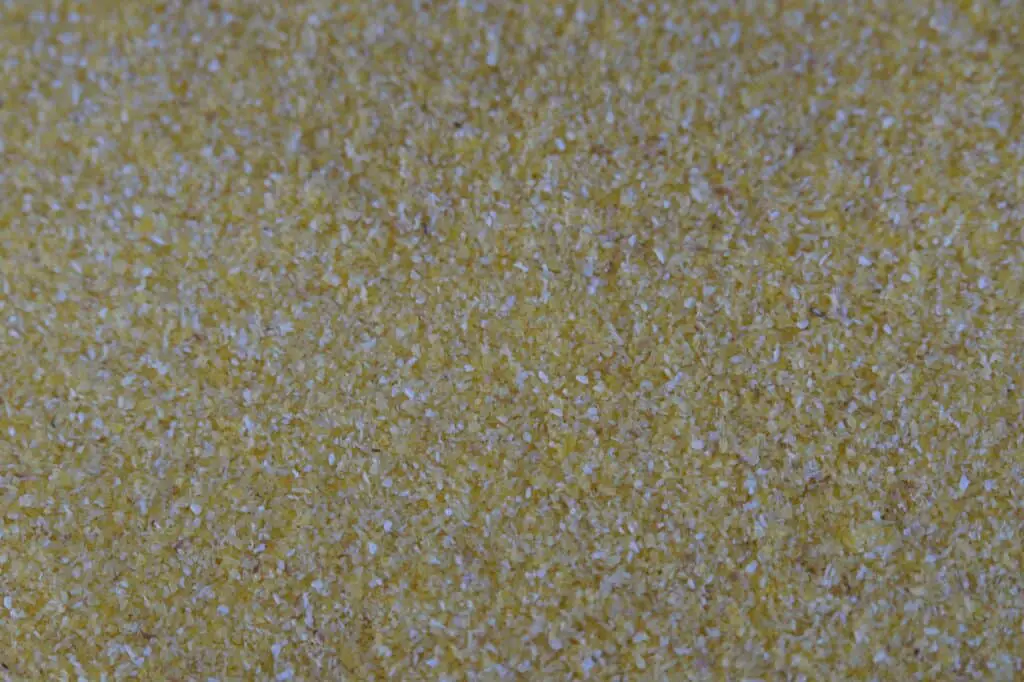 Why Did My Polenta Dry Out? (3 Main Causes)

There are several reasons why your polenta may have become hard. Here are the main three:
You Stirred Too Much Or Not Enough

When stirring polenta, it is best to do so more frequently at first and then slow down as it begins to thicken and needs more stirring less often (about every minute or two). If you allow the cornmeal to sit too long without stirring it will begin to firm up before all of the liquid has been absorbed by the meal.

This is one cause of a dry and even gritty polenta, which none of us want! To this from happening make sure that you are stirring your polenta every few minutes in the beginning and then less frequently when it thickens.

You Added Too Much Liquid To The Polenta

We've all done it- too much of something is better than not enough, right? Unfortunately, this is oftentimes true with adding liquid to polenta. Most recipes will tell you to add around 6 cups of water or stock for every 1 cup of cornmeal. This is the perfect amount that should produce creamy polenta without drying out or becoming too runny! When adding your liquid make sure that you do so slowly while stirring continuously to avoid clumps forming. If these clumps form, they could burn on your pot making the bottom of your polenta very crunchy and unpleasant.
You Let It Sit Out At Room Temperature For Too Long

Finally, the polenta will dry out if you let it sit at room temperature for too long after cooking (usually more than about 30 minutes). This means that once your polenta has finished cooking, it is best to go ahead and serve yourself a nice helping or store it away in an air-tight container so that it stays fresh until the next time!
Top 4 Tips On How To Reheat Polenta?

Now that we have identified the reasons why your polenta can become hard, here are some of the best ways to bring back its original creamy texture. Below are several fast and easy techniques that will fully restore any dried-out polenta. Take note that some are better for large batches, while others are ideal if you have only a single serving left.
Put Your Polenta In A Saucepan With Some Liquid
This is perhaps the easiest way to reheat your polenta without any special instruments or appliances. All you need to do is place it in a saucepan with some milk or water and allow it to warm up until soft again.

This method works best if you have just enough polenta left for one portion- making it perfect for when you find yourself with an untouched dish of polenta at the end of the evening!
Use A Double Boiler To Reheat It Slowly
A double boiler can also be used to heat up your polenta. This is a great option if you have a large amount of polenta leftover and would like to heat it up in small batches to avoid having your entire batch become hard again.
Just Skip Reheating All Together
An alternative method that works well for both large or small amounts of polenta is simply eating it cold from the fridge when you are finished cooking it. This might sound odd, but many people actually prefer polenta this way; especially with some added salt and pepper on top!
Use A Microwave If You Don't Mind Melting It

If none of these methods seem appetizing to you, then microwaving can be done as one last option (although we only recommend doing this if you don't mind having it runny). We recommend microwaving your polenta for about one minute or so- just enough to have it soften up.

If microwaved for too long when trying to learn how to reheat polenta, it can become very mushy and lose its signature texture. The best part about the microwave method is that it only takes a minute which means you could heat up an entire pot of polenta in no time!
BONUS TIP: Best Way To Store Polenta

When properly stored, cooked polenta will keep well for at least three days in the fridge. It can also be frozen for 1-2 months for future use which makes polenta a great dish to make ahead of time if you are hosting a dinner party or know that you will have a busy week ahead. If polenta does become hard after being frozen, simply let it thaw and then reheat it in the microwave or with one of our other methods!
So there you have it, now that you know how to avoid having your polenta become too dry or hard just follow the steps above and you will be on your way to creating delicious polenta in no time! As with any recipe remember practice makes perfect so don't give up after trying this for the first time. Eventually, you will find out what works best for you and before long will be cooking creamy polenta like a pro!
You can also read: Kitchen Basics: How To Reheat Stuffing?

I hope this guide has helped you know all your answers regarding how to reheat polenta? Until next time…Happy Cooking!