Cooking 101: What Is Dried Thyme?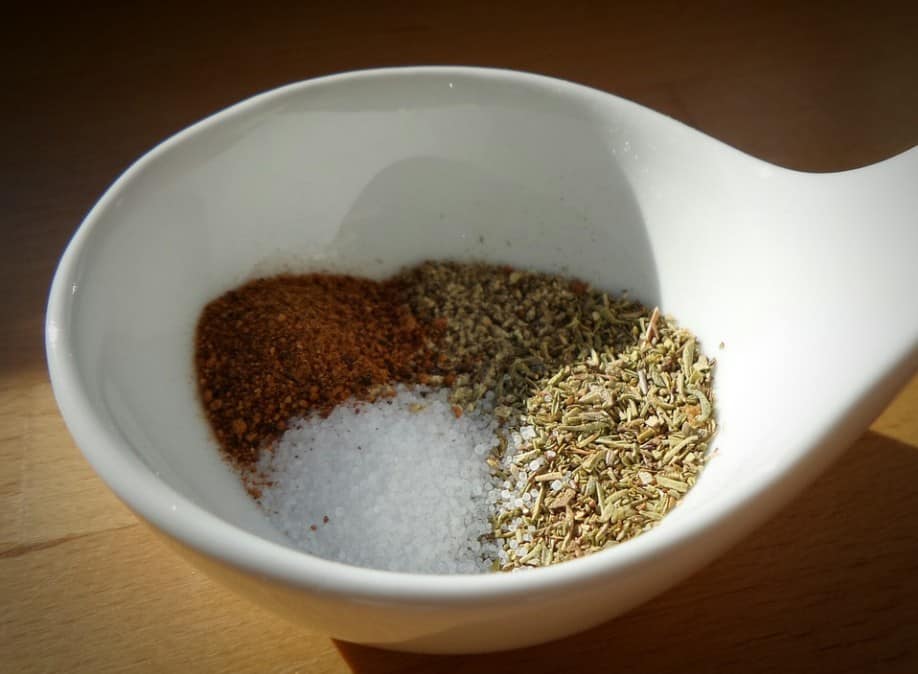 Dried thyme will not be as juicy and plump as its fresh counterpart, but it still has a strong flavor and aroma that can't be replicated.
While dried thyme typically loses some of its potency when dried, about 50% less potent than the fresh variety. You don't need to use nearly as much dried thyme in your cooking to get the same effect compared to using fresh thyme. You'll only need about 1 teaspoon dried thyme for every one tablespoon of fresh thyme called for by your recipe. It's best to add dried herbs towards the end of cooking time because dried herbs tend to become bitter when cooked for too long.
Some leaves may have bits of stem mixed in, especially dried thyme that has been dried by machine rather than dried naturally on racks outdoors. Don't worry if you see these pieces – they won't affect the flavor or aroma of your dried thyme. They are simply remnants of the plant's stem. To use dried thyme leaves more conveniently, tip them into a mortar bowl and crush them before adding them to your dish.
As many people may already know, dried thyme is a common herb used in cooking. It belongs to the mint family and comes from a small shrub-like plant with purple flowers. The leaves of the plant are often dried and crumbled before use. Another way to prepare dried thyme for cooking is to dry the whole sprigs after removing the stems.
Dried thyme has been an important spice in history since it was first popularized by ancient Egyptians who used thyme as incense. In fact, it was one of the three main ingredients used in Egyptian mummification rites. It was believed that using dried thyme would protect people from evil spirits while also purifying their bodies.
How Do You Cook With Dried Thyme?
As dried thyme is usually used in dried form, it's a good idea to use dried thyme when you are cooking for a longer period. They have a better flavor after being cooked. Dried thyme can be found on most spice racks and should be stored in a dry place away from heat or sunlight. To get the best taste from dried thyme, add some dried thyme right before serving your dish because dried spices lose their flavor over time. When cooking with this product, some chefs recommend crushing some dried leaves between your fingers before adding them to help release some essential oils within the herb.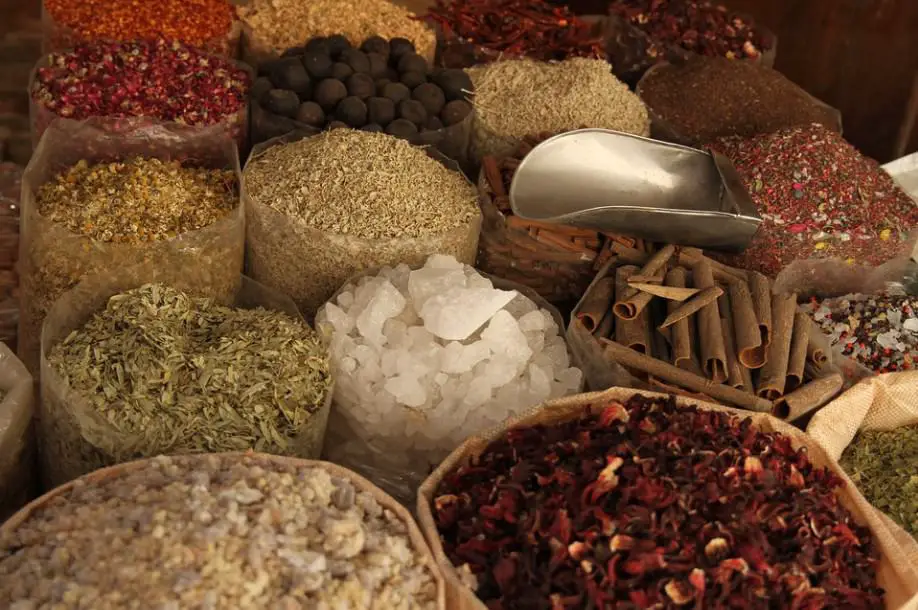 Dried thyme is not as potent as fresh. It is best added at the beginning of a cooking process to flavor a dish before you take it off of the heat, or added near the end of cooking for an extra layer of flavor after you remove the dish from heat. Dried thyme will work well in long-simmering dishes such as soups and stews that are allowed to cook down. Fresh may be preferred for seasoning roasted meats and vegetables because dried tends to become bitter when cooked at high temperatures.
Dried thyme is most often used in sauces, stews, and soups. It can also be added to some meats for seasoning before cooking.
What Are The Possible Substitutes For Dried Thymes?
If dried thyme is not readily accessible, it can be substituted with 1 teaspoon of dried marjoram or dried oregano leaves per 2 teaspoons dried thyme leaves. If desired, dried parsley flakes may also be used as a substitute.
Dried thyme has a stronger flavor than dried basil. Basil may be substituted in dried form for dried thyme approximately 1:3, but fresh basil is preferable when available. Fresh parsley is another option that works well when dried basil is not available; dried oregano would also work. You could also add dried or fresh marjoram to your dish in place of dried thyme if you cannot purchase it.
Thyme is dried in the sun, like dried oregano. However, thyme has a different flavor than fresh thyme. If you don't have dried thyme in your pantry, dried marjoram may be used as a substitute for dried thyme in certain recipes (for example, when cooking chicken). Other herbs that may be substituted for dried thyme include basil and rosemary.
How Long Can A Dried Thyme Stay Without Being Spoiled?
Dried thyme can only stay dry for about six months. After that, it will begin to lose its flavor and have a tendency to turn brown with age.
It can be stored in dried, ground form, or it can be kept whole. The spice should be stored in a well-sealed container, such as a jar with an airtight lid to prevent it from losing its flavor. If dried thyme is kept in large quantities, it should be transferred into smaller containers to prolong the life of the dried herb.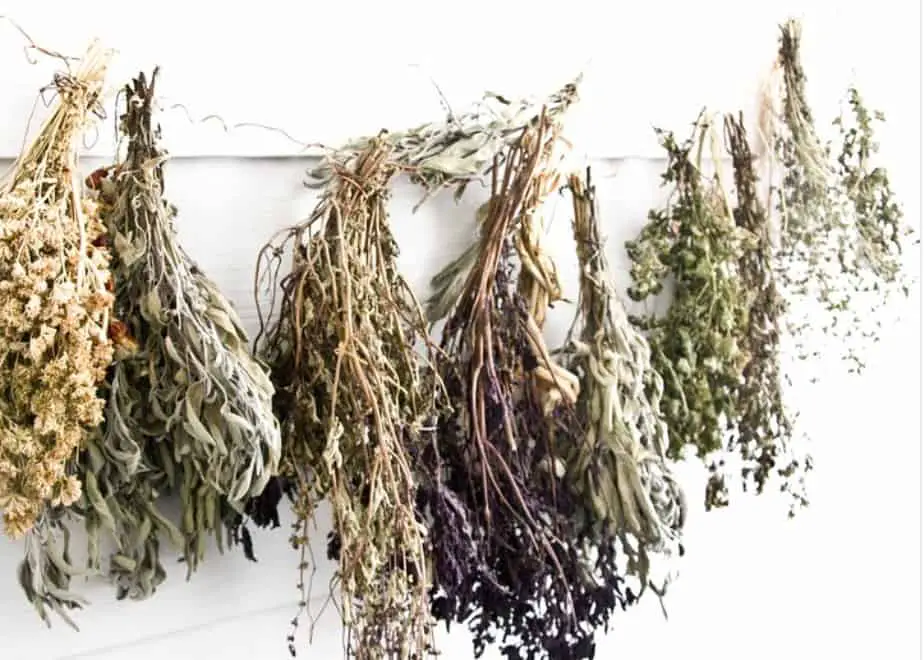 What Foods Go Well With Dried Thyme?
Potatoes will go very nicely with this spice because the herbs complement each other well. Chicken roasted with dried thyme, rosemary and garlic is an easy but classic preparation that brings out the flavor of dried thyme and the roasted meat. Lamb stew seasoned with dried thyme is a meal that can be made into a hearty and flavorful meal from scratch if you have dried thyme, or enhance an already available lamb stew.
Is Dried Thyme Salty?
By weight, dried thyme has less sodium than dried basil. According to the USDA Nutrient Database, 1 teaspoon of dried thyme leaves contains 0.1 grams (g) of sodium. However, dried herbs are not typically salt substitutes because they do not taste exactly like their fresh counterparts. That said, dried thyme has a slightly stronger flavor than dried basil and dried rosemary.
Dried thyme is available at most grocery stores that stock spices. It may be found alongside dried basil and dried oregano in the dried spice section of the store. Dried thyme is also available from specialty shops such as spice shops or online retailers, particularly those that specialize in dried spices from Mediterranean countries such as Greece or Turkey. Many dried spices have similar flavor profiles with subtle variations depending on where they are grown within a country's borders. So, you might try several brands to determine which one you prefer.
READ MORE: